RVNL Secures 3 Orders Worth Rs 11,256Cr - Top Indian Market Updates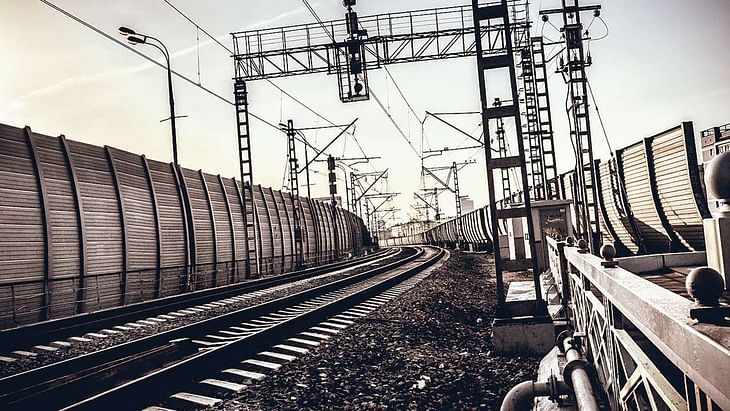 Here are some of the major updates that could move the markets tomorrow:
RVNL secures 3 orders worth ₹11,256 crore from Chennai Metro Rail
Rail Vikas Nigam Ltd (RVNL) has secured three contracts worth ₹11,256 crore from Chennai Metro Rail Ltd (CMRL). The contract is for the construction of underground stations in the CMRL's Phase-2 project. The first contract involves building five underground stations, including KMC, Sterling Road Jn, Nungambakkam, Gemini, and Thousand Lights. The contract duration is 1,725 days.
Read more here.
HDFC divests stake in HDFC Credila to Baring PE & ChrysCapital for ₹9,060 crore
Housing Development Finance Corp Ltd (HDFC) has announced the sale of 90% of its stake in its subsidiary HDFC Credila Financial Services Ltd. Baring PE and ChrysCapital will buy the stake for ₹9,060 crore. The transaction involves divesting approximately 90% of HDFC Credila's issued and paid-up share capital, totalling around 13,29,49,207 equity shares. Following the deal, HDFC Credila will no longer be a subsidiary of HDFC.
Read more here.
Pidilite in JVs with 2 Italian firms for cutting-edge stone fixing solutions
Pidilite Industries has inaugurated its advanced manufacturing facilities in Amod, Gujarat. These facilities are established under the joint ventures (JV) of Pidilite Litokol and Tenax Pidilite. The technology for these ventures has been transferred by Italy-based Litokol SpA and Tenax SpA. This marks a significant milestone in the technology transfer within India's stone and ceramic solutions industry.
Read more here.
IIFL Securities to appeal against SEBI order on taking up new clients
IIFL Securities has announced its intention to appeal against the Securities and Exchange Board of India's (SEBI) order prohibiting the broking house from taking on new clients for two years. However, the ban does not impact the company's ongoing business with existing clients. The move follows SEBI's decision to impose the two-year ban on IIFL Securities due to alleged mis-utilisation of client funds.
Read more here.
Wipro share buyback to open on June 22
Wipro has confirmed that its Rs 12,000 crore share buyback program will commence on June 22 and close on June 29. The company plans to repurchase 26.96 crore shares (~ 4.91%) of its total paid-up equity share capital through a tender offer. The buyback was announced on April 27 at a price of Rs 445 per share, offering a premium to the previous day's closing price. The current buyback price remains at a 17.4% premium.
Read more here.
CCI approves HDFC's acquisition of more shares in HDFC ERGO
The Competition Commission of India (CCI) approved the acquisition of the additional shareholding of HDFC Life Insurance Company Ltd by HDFC. The proposed combination involves HDFC acquiring additional shares of HDFC Life through on-market purchases. HDFC & HDFC Bank will hold over 50% of HDFC Life's shareholding to comply with Indian banking laws following the amalgamation.
Read more here.
Piramal Enterprises to sell distressed loan portfolio worth Rs 2,600 crore
According to a CNBC-TV18 report, Piramal Enterprises has attracted interest from two bidders for its distressed loan portfolio with an estimated value of Rs 2,600 crore. The first bidder is Phoenix ARC, backed by Kotak Mahindra Bank and Cerberus Capital. The second bidder is Ares SSG with ACRE. This transaction is significant in the distressed asset space and involves high-value real estate projects. The loans will be sourced from Piramal Capital's housing book.
Read more here.
Adani Group looking for more lenders to refinance $3.8 billion loans
The Adani Group is currently in talks with at least five new international banks to refinance $3.8 billion of loans taken for the acquisition of ACC Limited and Ambuja Cement. Most of the existing lenders, including Standard Chartered, Barclays and Deutsche Bank, are expected to participate in the refinancing. In addition, the group is in discussions with two Taiwanese banks and a Malaysian bank to expand the consortium of lenders for syndicating the loan. The refinancing may involve extending the payment tenor by three years.
Read more here.
Abrdn sells 10.2% stake in HDFC AMC via block deal
UK-based asset management company Abrdn plc has sold its entire 10.2% stake in HDFC Asset Management Co Ltd for about ₹3,547 crore, or about $432 million. Abrdn, a part of HDFC AMC's promoter group, had proposed to sell the stake in a range of ₹1,800 to ₹1,892.45, according to a term sheet reviewed by Reuters.
Read more here.
Post your comment
No comments to display