Rupee Hits 80 per US Dollar At Record Lowest - Top Indian Market Updates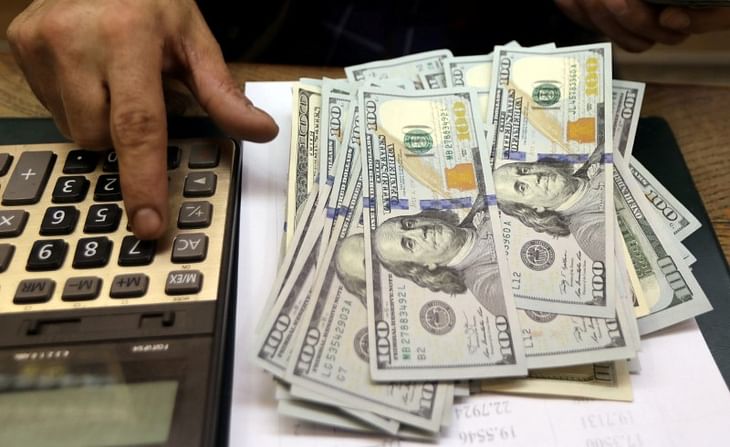 Here are some of the major updates that could move the markets tomorrow:
Rupee Hits 80 per US Dollar At Record Lowest
On July 19, 2022, Tuesday, the Indian Rupee to US Dollar conversion rate hit a new record low at Rs 80 per US Dollar in the interbank spot exchange. The rising trade deficit, continuous outflow of foreign portfolio investors, and rising crude oil prices are some of the reasons that are said to have kept the rupee under pressure.
HDFC Life Q1 Results: Net profit rises 21% YoY to Rs 365 crore
HDFC Life Insurance Company Ltd reported a 21% YoY increase in net profit to Rs 365 crore for the quarter ended June (Q1 FY23). Total premium rose 21% YoY to Rs 9,396 crore during the same period. The first-year premium collection grew 27% to Rs 4,776 crore in Q1. The company's subsidiary, HDFC Pension, crossed the Rs 30,000 crore assets under management (AUM) mark and has almost doubled its AUM in just 15 months.
Read more here.
SpiceJet launches 26 new domestic flights
SpiceJet Ltd has announced the launch of 26 new domestic flights. The airline will connect Nashik with Hyderabad and Delhi with Khajuraho under the UDAN scheme with new and additional flights starting July 22, 2022. The airline will also reduce direct flights to Nashik from Delhi, Hyderabad to Jammu, Mumbai to Guwahati, Varanasi to Ahmedabad, and Kolkata to Jabalpur. SpiceJet will deploy Boeing 737 and Q400 aircraft on these routes.
Read more here.
DLF aims to double retail presence in 4-5 years, building new malls
DLF Chairman Rajiv Singh said the company has initiated the development of new shopping malls and looks to double its retail portfolio in the next five years. At present, DLF has a retail footprint of 42 lakh square feet comprising eight properties, including malls and shopping centres mainly across Delhi-NCR. The company would also scale up the development of housing and office projects.
Read more here.
Indian Oil, NTPC form JV to set up a renewable energy-based power plant for refineries
NTPC Ltd has signed an agreement with Indian Oil Corporation Ltd (IOCL) to form a joint venture (JV) to meet the power requirements of IOCL's refineries. Through this JV, Indian Oil plans to meet the additional power requirement of its refineries using round-the-clock renewable energy of up to 650 megawatts (MW) by Dec 2024. NTPC Green Energy Ltd (NGEL) will form the JV company to supply RE-RTC power to IOCLl.
Read more here.
HUL Q1 Results: Net Profit Up 11%
For the quarter ended June 30, 2022, Hindustan Unilever recorded an 11% increase in standalone net profit at Rs 2,289 crore as compared to Rs 2,061 crore in the same quarter last year. Revenue from operations increased by 19.48% YoY to Rs 14,016 crore from Rs 11,730 crore in the same quarter last year. Home Care delivered 30% growth driven by strong Fabric Wash and Household Care performance. Both categories grew in high double-digits with all parts of the portfolio performing well.
Read more here.
Reliance Jio adds 31 lakh new mobile users in May; Bharti Airtel adds 10.27 lakh users
Reliance Jio Infocomm gained 31 lakh mobile subscribers in May 2022, taking its total user base to 40.97 crore. Bharti Airtel added 10.27 lakh users, and its total mobile subscriber count rose to 36.21 crore. Vodafone Idea lost nearly 7.59 lakh mobile subscribers during May, and its total subscriber base fell to 25.84 crore.
Read more here.
Russia defaults on LNG supplies to India.
As a result of Russia's retaliatory sanctions against one of the gas suppliers to India, at least five cargoes or shiploads of LNG have not been delivered by Russia to India. India's GAIL Limited, a government-owned natural gas explorer and producer, has a long-term agreement to purchase 2.85 million tonnes of LNG a year from a Singapore-based subsidiary of Russian gas producer Gazprom.
Read more here.
Jio deposits the highest earnest money in the race for 5G Spectrum
Competing against Airtel, VI and Adani, Reliance Jio has deposited Rs 14,000 crore, with the DoT as earnest money deposit (EMD). An EMD is an amount that a buyer gives to the seller to show an inclination to successfully complete a deal. Adani Data Networks has deposited just Rs 100 crore, suggesting that the giant might buy spectrum only for airwaves in a few circles for the enterprise or limited use. Airtel and VI both deposited Rs 5,500 crore and Rs 2,200 crore, respectively.
Read more here.
Post your comment
No comments to display