RIL to Commission New Gas Condensate Field by Year-End - Top Indian Market Updates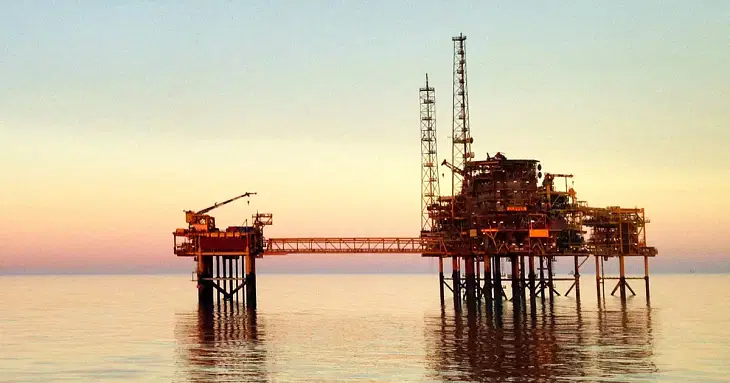 Here are some of the major updates that could move the markets on Thursday:
RIL to commission new gas condensate field by year-end
Reliance Industries Ltd (RIL) will commission its deepwater MJ gas condensate field in the Bay of Bengal block KG-D6 by year-end, boosting natural gas output to 30% of India's total. MJ is the third and last of a set of discoveries that RIL and its British partner bp are developing in the eastern offshore block. The two will use a floating production system in the Bay of Bengal to start production at the deepest gas discovery in the KG-D6 block.
Read more here.
Torrent Pharma Q2 Results: Net profit falls 1.3% YoY to ₹312 crore
Torrent Pharmaceuticals Ltd reported a 1.3% year-on-year (YoY) decline in consolidated net profit to ₹312 crore for the quarter ended Sept (Q2 FY23). Its revenue from operations rose 7.2% YoY to ₹2,291 crore during the same period. EBITDA stood at ₹694 crore in Q2, down 2% YoY. The company's revenue from the Indian market grew 13% YoY to ₹1,224 crore in Q2.
Read more here.
Reliance Retail to expand biz in affordable toy segment via Rowan brand
Reliance Retail Ventures Ltd is expanding its business in the fast-growing toy sector through its brand Rowan to operate in the affordable segment with a smaller shop size. The company has been running its toy distribution business through Rowan. It has now brought the homegrown brand to the front end by opening its first exclusive brand outlet (EBO) at Gurugram in NCR in the previous quarter with a store size of 1,400 sq feet.
Read more here.
Embassy REIT to invest ₹2,200 cr in next 4 years to develop new office buildings
Embassy Office Parks REIT will invest around Rs 2,200 crore in the next four years to develop premium workspaces. The company sees tremendous growth potential in the office market despite global recessionary concerns. CEO Vikaash Khdloya said the office demand would remain strong as large global companies want to open offices in India because of the high availability of a cost-efficient talent pool and cheap rentals for premium workspaces.
Read more here.
CDSL Q2 Results: Net profit falls 7% YoY to ₹80 crore
Central Depository Services Ltd (CDSL) reported a 7% YoY decline in consolidated net profit to ₹80 crore for the quarter ended Sept (Q2 FY23). Its total income grew 3% YoY to ₹170 crore during the same period. Nearly 48 lakh Demat accounts were opened during Q2. CDSL facilitates holding & transacting in securities in electronic form and settlement of trades on stock exchanges.
Read more here.
Tata Steel's Dutch arm to supply green steel to Ford
Tata Steel Nederland has signed an agreement with automaker Ford to supply "green" steel after 2030. The company plans to start producing green steel (steel made without using fossil fuels) in 2030 at its plant in Ijmuiden, Netherlands. The Memorandum of Understanding signed between Tata and Ford of Europe does not compel Ford to buy a specified amount of steel at a specified price.
Read more here.
BSE launches Electronic Gold Receipts
BSE Limited has launched Electronic Gold Receipt (EGR) on its platform, a move that will help in efficient and transparent price discovery of gold. It introduced two new products of 995 and 999 purity during the Muhurat Trading session on Diwali. Trading in EGRs will be in multiples of 1 gram and deliveries in multiples of 10 grams and 100 grams.
Read more here.
Piramal Pharma to invest funds into expansion, acquisitions
Piramal Pharma Ltd will focus on scaling up its operations and margin growth through a combination of organic expansion and acquisitions in the areas of contract development & manufacturing services (CDMO) and complex generics. The company will invest ₹1,200 crore in antibody-drug conjugate capacity in the UK over the next 12-18 months. It is also looking to increase capacity at its Riverview unit in the US for active pharmaceutical ingredients (APIs).
Read more here.
Post your comment
No comments to display