RIL Partners With NVIDIA to Develop AI Infra - Top Indian Market Updates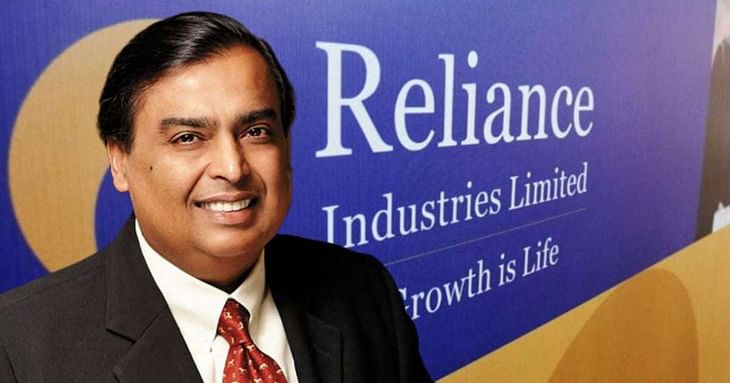 Here are some of the major updates that could move the markets on Monday:
Reliance partners with NVIDIA to develop India's own AI infra
Reliance Industries is partnering with NVIDIA to develop India's own large language model. The model will be trained on local languages and tailored for generative artificial intelligence (Al) applications. According to Nvidia, the companies will work together to build Al infrastructure that is "more powerful than the fastest supercomputer in India today". NVIDIA will provide access to the most advanced NVIDIA GH200 Grace Hopper Superchip and NVIDIA DGX Cloud, an Al supercomputing service in the cloud.
According to a Reuters report, Tata Group is also likely to announce a partnership with NVIDIA for AI.
Read more here.
NTPC Green Energy to develop green hydrogen hub in Tamil Nadu
NTPC Green Energy Ltd (NGEL) has partnered with V O Chidambaranar Port Authority (VOCPA) to develop a green hydrogen hub at Tuticorin in Tamil Nadu. Both entities signed a Memorandum of Understanding (MoU) in this regard. Green hydrogen and its derivatives such as green ammonia and green methanol will be produced at the hub to be built on the land provided by VOCPA.
Read more here.
AU Small Finance partners with Bank Bajaj Allianz Life Insurance to offer insurance products
AU Small Finance Bank (AUSFB) and Bajaj Allianz Life Insurance have entered into a strategic partnership to offer insurance products. The partnership will help AUSFB's customers gain access to Bajaj Allianz Life's life insurance products. AUSFB aims to leverage technology-based solutions for its customers through life insurance products offered by Bajaj Allianz Life Insurance.
Read more here.
Oil India plans net zero by 2040
Oil India Ltd aims to invest ₹16,500 crore ($1.98 billion) in clean energy projects to meet its 2040 net zero carbon emissions goal. Indian Oil Corp, Bharat Petroleum Corp, Hindustan Petroleum Corp, GAIL (India) Ltd, and Oil & Natural Gas Corp have already announced their net zero goal. Together with Oil India, the six state-run energy companies plan to invest ₹6.38 lakh crore towards reducing carbon emissions.
Read more here.
Natco Pharma sued in US for generic cancer drug
Natco Pharma and other drug makers have been named defendants in an antitrust lawsuit regarding a generic cancer treatment drug in the US. Drug makers including Celgene Corporation, Bristol Myers Squibb, and Breckenridge Pharmaceutical Inc. have been named defendants by Louisiana Health Service & Indemnity Company, D/B/A Blue Cross and Blue Shield of Louisiana and HMO Louisiana Inc. regarding anti-cancer treatment medication Pomalidomide.
Read more here.
SJVN signs agreement with BBMB to set up 18 MW solar project
SJVN Ltd has signed a 25-year Power Purchase Agreement (PPA) with Bhakra Beas Management Board (BBMB). The PPA is to set up an 18-megawatt (MW) solar power project at an investment of ₹90 crore. SJVN signed the agreement through its wholly-owned subsidiary SJVN Green Energy Ltd (SGEL). The project will be developed on the land parcels of BBMB in Himachal Pradesh and Punjab.
Read more here.
Coffee Day Global faces ₹228-crore default allegations
Coffee Day Global Ltd (CDGL) has been facing a legal challenge under Section 7 of the Insolvency and Bankruptcy Code, 2016. CDGL owns and operates the Cafe Coffee Day chain of cafes. The case has been brought by IDBI Trusteeship Services Ltd and filed with the National Company Law Tribunal (NCLT) in Bengaluru. The lawsuit alleges that Coffee Day Global has defaulted on payments totalling ₹228.5 crore.
Read more here.
Titagarh Rail to expand production capacity by year-end
Titagarh Rail Systems plans to raise its production capacity to 1,000 wagons per month by the end of this financial year. Currently, it is operating at a capacity of 600-700 wagons per month. The decision comes as the company continues to secure orders and expand its presence in the domestic (Indian Railways) and export markets.
Read more here.
Angel One to enter into asset management and lending business
Angel One is all set to enter the lending business by the year-end. The company is also planning to get into asset management services. Angel One has been experiencing steady organisational growth in the recent past by adding diversified business verticals into its fold. It also plans to offer a broader spectrum of financial services as part of this growth strategy.
Read more here.
Post your comment
No comments to display