RIL May Sell 8-10% More in Rel Retail Ventures to Fund Expansion - Top Indian Market Updates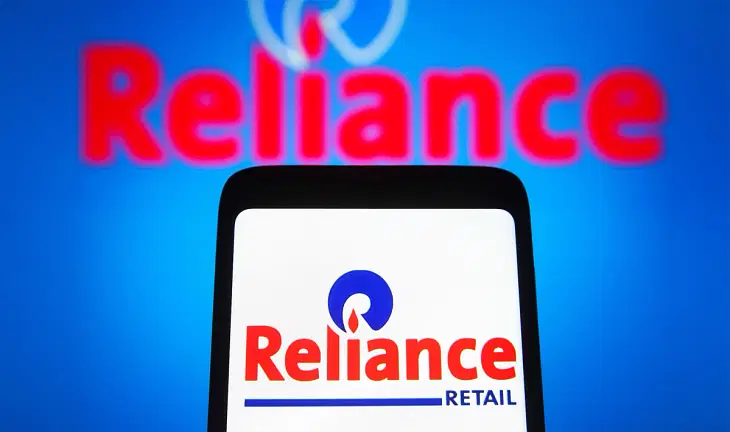 Here are some of the major updates that could move the markets on Friday:
RIL may sell 8-10% more in Rel Retail to fund expansion
Reliance Industries is likely to sell another 8-10% stake in Reliance Retail Ventures Ltd (RRVL) to fund expansion, retire debt, and prepare for the initial public offering of its retail business. This process will likely happen in over 12-15 months and will be critical for the proposed IPO by the holding company of Reliance's retail operations.
Read more here.
PFC to provide ₹4,528 crore loan for DVC project in West Bengal
Power Finance Corporation (PFC) has entered into a pact with Damodar Valley Corporation (DVC) to provide ₹4,527.68 crore loan to set up a 1,320 MW project at Raghunathpur, West Bengal. The Raghunathpur Phase-II project will contribute significantly to the power generation capacity in the state. With a combined capacity of 1,320 MW, the project marks a key milestone in the region's energy landscape.
Read more here.
Suzlon secures 201.6 MW wind energy project order
Suzlon has secured a large order for a 201.6 megawatts (MW) wind energy project from Teq Green Power XI, a part of O2 Power. The company will supply the wind turbines (equipment supply) and execute the project, including erection and commissioning. The project is expected to be commissioned in 2025.
Read more here.
NCLT approves Ramkrishna Forgings' bid to acquire Amtek Group arm
The National Company Law Tribunal (NCLT) has approved Ramkrishna Forgings' bid to acquire Amtek Group's listed subsidiary JMT Auto through the corporate insolvency resolution process. Ramkrishna Forgings agreed to offer ₹125 crore to acquire JMT Auto against its admitted financial liabilities of over ₹165 crore. The resolution plan was not objected to by any of the stakeholders.
Read more here.
Garden Reach partners with DEMPO Group to build commercial vessels
Garden Reach Shipbuilders and Engineers Ltd (GRSE) has signed a Memorandum of Understanding (MoU) with DEMPO Group to build commercial vessels in three premier shipyards of DEMPO at Goa and Bhavnagar. This is GRSE's first attempt to diversify in a big way in commercial shipbuilding to capture a large market share in the construction of commercial vessels, both domestic and international.
Read more here.
HPCL meets up to 23% of oil needs with Russian grades
Hindustan Petroleum Corp Ltd (HPCL) is meeting up to 23% of its oil needs through discounted Russian grades. HPCL's Russian oil intake is limited by the configuration of its refineries. The company is maximising the use of these cheaper so-called opportunity crudes. HPCL operates a 190,000 barrel per day (bpd) Mumbai refinery in Maharashtra and a 300,000 bpd Vizag refinery in Andhra Pradesh.
Read more here.
Indian Oil to invest $30 billion to achieve 2046 net-zero target
Indian Oil Corporation Ltd (IOCL) plans to spend $30 billion to achieve its net-zero operational emissions target by 2046. The company also plans to invest over ₹1 lakh crore to expand its refining capacity by a third to 107 million metric tonnes per annum. Indian Oil is partnering with Italy-based Snam to explore the possibility of converting the existing natural gas pipelines for hydrogen transportation.
Read more here.
Lupin gets USFDA approval to market Pirfenidone tablets
Lupin has received approval from the US Food & Drug Administration (USFDA) to market Pirfenidone tablets in the American market. The drug is used in the treatment of lung disease. As per IQVIA MAT data, generic versions of Pirfenidone tablets had estimated annual sales of USD 218 million in the US.
Read more here.
L&T, HAL could potentially bid on privatisation of India's SSLV
According to a Reuters Report, Larsen & Toubro (L&T) and Hindustan Aeronautics (HAL) are among companies expected to potentially bid in India's efforts to privatise its small satellite launch rocket. The Small Satellite Launch Vehicle (SSLV) was developed by the Indian Space Research Organisation (ISRO) as a low-cost means to launch satellites weighing up to 500 kg into low-earth orbit. They serve a booming market to launch clusters of satellites for communications and data that SpaceX and rivals compete in.
Read more here.
Post your comment
No comments to display