Reversal In DOW? FIN NIFTY In Focus - Pre Market Analysis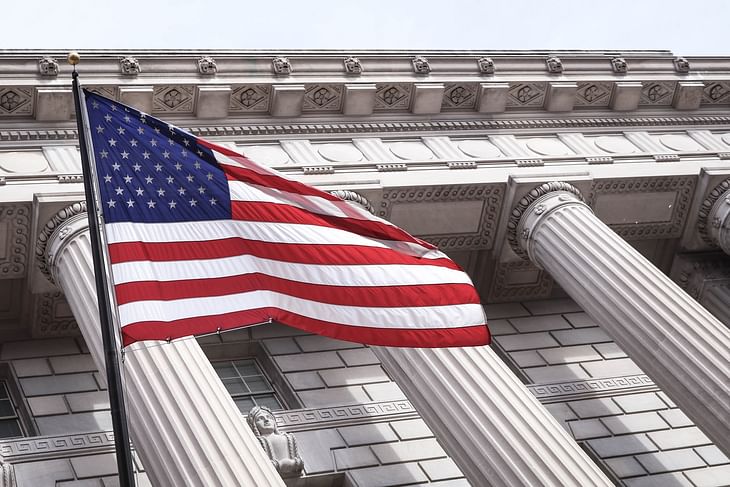 Here are some of the major updates that could move the markets today:
Stocks
NMDC posted a 62 per cent fall in its consolidated net profit to Rs 885.65 crore during the quarter ended September, mainly on account of lower income. It had clocked a Rs 2,339.58 crore net profit during the July-September period of the preceding fiscal.
Biocon said its consolidated net profit declined by 11 per cent to Rs 168 crore in the second quarter ended September 30, 2022, on account of rise in overall expenses.
Brigade Enterprises said its consolidated net profit stood at Rs 52 crore for the quarter ended in September against a net loss of Rs 14 crore in the year-ago period.
Tiger Global Management offloaded 1,34,17,607 shares or 2.98 per cent of PB Fintech at an average price of Rs 389.38-Rs 389.44 apiece for Rs 522.50 crore through open market transactions, according to the bulk deal data available with NSE.
SpiceJet reported widening of net loss to Rs 837.8 crore in the three months ended September as record fuel prices and depreciating rupee caused turbulence for the budget carrier.
What to Expect?
NIFTY opened with a small gap-up at 18,379 and selling kicked in. Though there was an attempt to move up, it was sold-off. NIFTY closed at 18,329, down by 20 points or 0.11%.
BANK NIFTY opened flat at 42,186. The index was rather volatile with day-high getting crossed in the second half. BNF closed at 42,077, down by 60 points or 0.14%.
IT moved up by 0.9%.
The US markets closed in the red and the European markets moved higher.
The Asian markets are trading in the green.
The U.S. Futures and the European futures are trading higher except for FTSE.
SGX NIFTY is trading at 18,440 indicating a small gap-up opening.
NIFTY has supports at 18,310, 18,255 and 18,200. We can expect resistances at 18,390, 18,500 and 18,600.
BANK NIFTY has supports at 42,000, 41,850 and 41,680. Resistances are at 42,230, 42,350 and 42,500.
FINNIFTY has supports at 18,920, 18,800 and 18,700. Resistances are at 19,000, 19,050 and 19,100.
NIFTY has the highest call OI build-up at 19,000. The highest put OI build-up is at 18,000.
BANK NIFTY has straddle built at 42,000.
Foreign Institutional Investors net-bought shares worth Rs 1,100 crores. Domestic Institutional Investors also net-bought shares worth 50 crores.
INDIA VIX is at 14.9.
Looking at the hourly candle, there is a double-top formation in NIFTY.
India's CPI came out at 6.7% in line with the estimates. WPI came out at 8.4%, much lower than the previous figure.
Since inflation is still above the tolerance zone of 6%, there will be rate hike. However, as inflation has dropped, we can expect moderate hikes.
The US markets saw a sell-off towards the end with Fed officials commenting that there will be rate hikes as long as inflation is brought within proper control. DOW could not cross 33,790, the weekly resistance of August. Anyway, the candle does not look good.
However, you can see that the other global markets are unaffected. Chinese markets are trading in the green and as a result, Sgx NIFTY is still in the green. Let us see if there is profit booking after opening.
It is FINNIFTY expiry today and as you have seen, there can be last-hour volatility. OI looks good now. However, non directional option sellers will find it hard to trade in FINNIFTY as premium is low and spikes are very big
I will be closely watching 18,310 on the downside and 18,390 on the upside.
Follow us on the marketfeed app's Signal section to get real-time updates from the market. All the best for the day!
Post your comment
No comments to display