Retail Inflation Falls to 4-Month Low in October - Top Indian Market Updates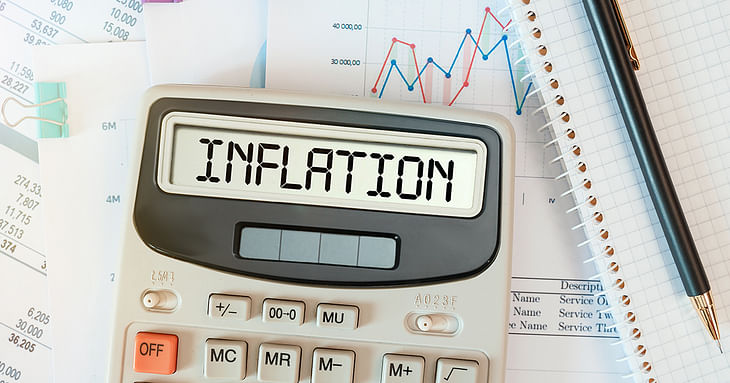 Here are some of the major updates that could move the markets on Wednesday:
India's retail inflation falls to 4-month low of 4.87% in October
India's retail inflation, measured by the Consumer Price Index (CPI), declined to a four-month low of 4.87% in October. CPI stood at 5.02% in September 2023. The consumer food price index (CFPI) remained stable at 6.61% last month, a marginal decline from 6.62% recorded in September. RBI has projected 5.6% inflation for the October-December quarter.
Read more here.
Manappuram Finance Q2 Results: Net Profit rises 20% YoY to ₹420 crore
Manappuram Finance Ltd reported a 20% YoY rise in net profit to ₹420 crore in the quarter ended September (Q2 FY24). The company's total income stood at ₹1,456 crore, up 17% YoY. The interest income stood at ₹1,405 crore, up 13.4%YoY. Its finance costs grew 21% YoY to ₹443 crore. The company's board declared a dividend of ₹0.85 per equity share.
Read more here.
ONGC to start oil production from $5 billion deep-water project this month
Oil and Natural Gas Corporation (ONGC) is set to commence oil production from its Cluster-2 project in the Krishna Godavari basin in the Bay of Bengal. The floating production unit (FPSO), Armada Sterling-V, is already in the block. ONGC plans to gradually ramp up production, starting with 3 to 4 wells initially. Oil production from Cluster-2 should have begun by November 2021 but was delayed due to the pandemic.
Read more here.
India's coal import rose 4% in September
India's coal import increased by 4.3% YoY to 20.61 million tonnes (MT) in September. Non-coking coal imports stood at 13.89 MT, against 12.08 MT imported in September last financial year. Coking coal imports dropped to 4.59 MT from 4.88 MT imported in September FY23.
Read more here.
GAIL conducts world's first ship-to-ship LNG transfer
GAIL (India) Ltd has conducted the world's first ship-to-ship liquefied natural gas (LNG) transfer to reduce shipping costs and cut emissions. The company, which has contracted 5.8 million tonnes per annum (MTPA) of LNG from the US, implemented an innovative contractual arrangement to optimize vessel paths, resulting in a significant reduction in CO2 emissions.
Read more here.
Patel family to acquire additional 1% stake in GMM Pfaudler
The Patel family, promoter of engineering firm GMM Pfaudler, is set to acquire an additional 1% stake in the company in a strategic transfer. The family will now own a 25.18% stake in GMM Pfaudler. The deal involves the purchase of 4.49 lakh equity shares from Pfaudler Inc. at ₹1,700 per share. The transaction is being done through Millars Machinery, a key entity within the promoter group.
Read more here.
Tata Steel to scrap 800 jobs in the Netherlands
Tata Steel has revealed plans to eliminate 800 jobs at its plant in the Netherlands, located in IJmuiden near Amsterdam. The decision is aimed at enhancing market conditions and reducing costs for the under-pressure plant. The cuts will affect some 500 full-time workers, mainly in management, staff and support functions, while another 300 temporary jobs are also to disappear.
Read more here.
Adani Electricity used renewable sources to supply power to Mumbai on Diwali
Adani Electricity relied completely on renewable sources for the supply of power to Mumbai for four hours on Diwali day. The company supplied 1,200 MW of power from renewable sources to its 3 million subscribers between 10 AM and 2 PM, meaning that over 40% of Mumbai's power needs were derived from renewable energy.
Read more here.
Post your comment
No comments to display