Retail Inflation Eases to 5.88% in Nov - Top Indian Market Updates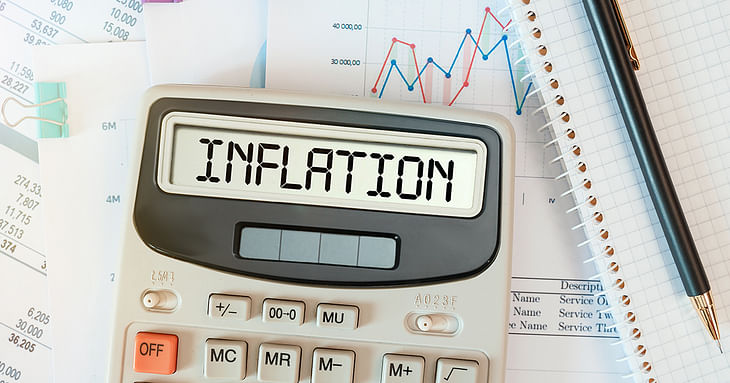 Here are some of the major updates that could move the markets tomorrow:
India's retail inflation eases to an 11-month low of 5.88% in Nov
India's retail inflation (based on the Consumer Price Index or CPI) eased to an 11-month low of 5.88% in November on an annual basis. The figure came within the Reserve Bank of India's (RBI) tolerance band for inflation of 2-6% for the first time this year. CPI stood at 6.77% in October. The decline can be attributed to a fall in food prices, which account for almost 40% of India's CPI basket. Food inflation for November came in at 4.67%, compared to 7.01% in Oct.
Meanwhile, India's factory output (measured by the Index of Industrial Production or IIP) witnessed a (-)4% contraction in October 2022.
Read more here.
OnePlus partners with Reliance Jio for 5G
Reliance Jio has partnered with global technology brand OnePlus to bring in the evolutionary standalone (SA) 5G technology ecosystem in India. As a part of the collaboration, all the OnePlus 5G devices will be powered by Jio 'True 5G' technology. Currently, Reliance Jio is rolling out 5G SA in Delhi-NCR, Mumbai, Kolkata, Varanasi, Chennai, Bengaluru, Hyderabad, and Pune.
Read more here.
India's steel output grows 5% to 10.34 MT in Nov: SteelMint
According to SteelMint India, India's crude steel output rose by about 5% YoY to 10.34 million tonnes (MT) in November 2022. SAIL, Tata Steel, JSW Steel, JSPL, AMNS India, and RINL produced 6.28 MT of steel, and the remaining 4.06 MT came from the secondary sector. The consumption of the alloy surged 13.42% to 9.66 MT in November, compared to 8.52 MT a year ago.
Read more here.
ONGC to invest ₹2,150 crores on drilling 53 exploratory wells in Andhra Pradesh
Oil & Natural Gas Corporation (ONGC) will invest ₹2,150 crores to drill 53 exploratory wells in Andhra Pradesh. It will carry out the exploration of 50 wells in the Krishna Godavari (KG) basin in East and West Godavari districts. Meanwhile, three drillings will be carried out in the Cuddapah basin in Kurnool, Anantapur, and YSR districts.
Read more here.
TCS faces lawsuit in the US for alleged discriminatory hiring practices
Tata Consultancy Services (TCS) is facing a class action civil rights lawsuit from a former employee in the US for discriminatory hiring practices. Shawn Katz has filed a lawsuit against TCS seeking relief for alleged discrimination based on race and national origin at the US District Court for the District of New Jersey. He alleged that the IT firm discriminates against non-South Asian and non-Indian applicants and employees.
Read more here.
Dalmia Bharat to acquire Jaypee Cement for ₹5,666 crore
Dalmia Bharat Ltd's cement subsidiary will acquire the cement and power plants of Jaiprakash Associates Ltd for ₹5,666 crores. The assets include a cement manufacturing capacity of 9.4 million tonnes (MT), a clinker capacity of 6.7 MT, and thermal power plants of 280 megawatts (MW). The new plants will take Dalmia Cement's cement manufacturing capacity from 35.9 million tonnes per annum (MTPA) at present to 46.3 MTPA.
Read more here.
All-India electricity demand may grow 7% to 1,480 BU in FY23: Icra
Electricity demand in India is expected to grow 7% year-on-year (YoY) to 1,480 billion units (BU) in the current financial year (FY23), according to rating agency Icra. In the previous financial year (FY22), the all-India power demand was at 1,380 BU. The estimates are based on the fact that all-India electricity demand increased 10.6% YoY in the first eight months of FY23 amidst a severe heat wave in the north and central India.
Read more here.
Glenmark Pharma gets warning letter from USFDA for lapses at Goa plant
Glenmark Pharmaceuticals Ltd has received a warning letter from the US Food & Drug Administration (USFDA) for manufacturing lapses (including failure to establish required laboratory control mechanisms) at its Goa-based manufacturing plant. The warning letter summarises significant violations of Current Good Manufacturing Practice (CGMP) regulations for finished pharmaceuticals. USFDA inspected the manufacturing facility from May 12, 2022, to May 20, 2022.
Read more here.
Macrotech Developers raises ₹3,547 crores via QIP
Macrotech Developers (Lodha) has raised around ₹3,547 crores from foreign and domestic institutional investors through a Qualified Institutional Placement (QIP). This was the largest QIP by any Indian corporate this year. Capital Group, UBS, Abu Dhabi Investment Authority, and Nomura have picked up over 7.2% stake in the real estate company.
Read more here.
Tata Group plans to open 100 small exclusive Apple stores: Report
According to an Economic Times report, the Tata Group aims to open small exclusive Apple stores across India. Apple is reportedly partnering with Tata-owned Infiniti Retail, which runs the Croma store chain, for the venture. Infiniti Retail will become an Apple franchisee partner. It intends to open 100 such outlets of 500-600 sq. ft. each at malls and high-street locations.
Read more here.
Post your comment
No comments to display