Retail Inflation at 7.04% in May - Top Indian Market Updates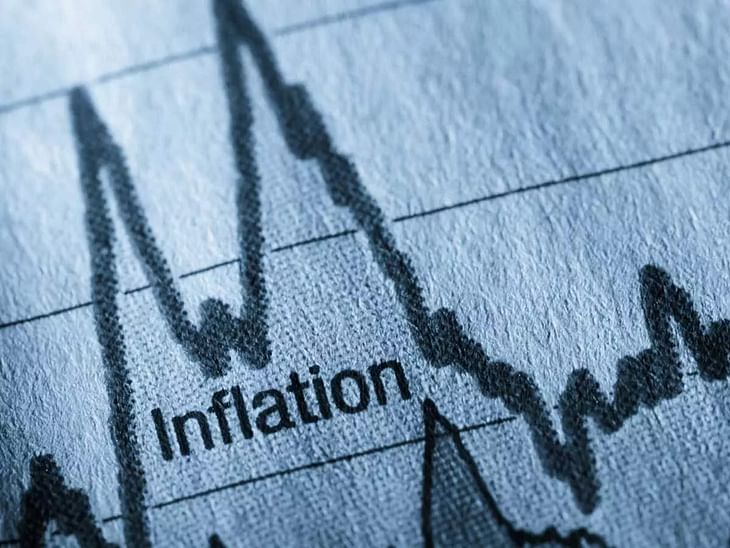 Here are some of the major updates that could move the markets tomorrow:
Retail inflation at 7.04% in May
India's retail inflation fell to 7.04% in May 2022 from an eight-year high of 7.79% in April, aided by a favourable base effect. Sequentially, price increases remained elevated with the Consumer Price Inflation (CPI) index rising 0.94% over the previous month. Inflation in food and beverages stood at 7.97% in May, compared with 8.31% in April. Fuel and light inflation stood at 9.54% in May against 10.8% in April.
Read more here.
Amara Raja secures contract from NTPC to set up green hydrogen fuelling station in Leh
Amara Raja Power Systems (ARPS) has secured a contract from NTPC Ltd to set up India's first green hydrogen fuelling station in Leh. The pilot project will be established in Leh's extreme conditions, 3,600 meters above sea level. This project is in line with the government's vision of achieving net-zero carbon emission by 2070.
Read more here.
Crompton Greaves Consumer Electricals to raise Rs 925 crore via NCDs
Crompton Greaves Consumer Electricals Ltd plans to raise long-term funds up to Rs 925 crore by issuing non-convertible debentures (NCDs) on a private placement basis. The company's board has also approved the buyback of rated, listed commercial paper aggregating to up to Rs 600 crore. These are part of a proposal to modify the company's debt profile.
Read more here.
SpiceJet acquires certifications for cargo delivery to EU and UK
SpiceJet Ltd has secured RA3 (Regulated Agent Third country) and ACC3 (Air Cargo or Mail Carrier operating into the Union from a Third Country Airport) certifications. These certifications will allow SpiceJet to transport mail and cargo of other airlines to or via the European Union and the United Kingdom. The airline has also cleared the cargo security audit and on-site verification to check whether everything matches the standards maintained in the EU and UK.
Read more here.
NCLAT rejects Amazon's plea against CCI order
The National Company Law Appellate Tribunal (NCLAT) has rejected Amazon's plea challenging the decision of the Competition Commission of India (CCI) to suspend the approval for the e-commerce major's deal with Future Coupons. NCLAT has also imposed a penalty of Rs 202 crore on Amazon for the suppression of information regarding the deal.
Read more here.
CBI conducts raids at GR Infra's offices: Reports
As per reports, the Central Bureau of Investigation (CBI) conducted searches at several offices of GR Infraprojects Ltd in Shillong, Guwahati, Gurgaon, and Bangalore. The raids were in connection with alleged irregularities in a national road highway project in Assam. The central agency has apprehended a few officials of the National Highways Authority of India (NHAI) and GR Infra Projects.
Read more here.
Lemon Tree Hotels signs new property in Visakhapatnam
Lemon Tree Hotels Ltd has signed a new hotel in Visakhapatnam, Andhra Pradesh, under the brand 'Keys Lite'. This property will feature 44 rooms, complemented by a multi-cuisine restaurant. It will also have a conference room and a fitness center. The hotel is expected to be operational by March 2023.
Read more here.
Torrent Power acquires 50 MW solar plant for Rs 416 crore in Telangana
Torrent Power Ltd has completed the acquisition of a 50 megawatt (MW) solar power plant in Telangana from SkyPower Group for Rs 416 crore. The plant has a long-term power purchase agreement with Nothern Power Distribution Company of Telangana for 25 years at a fixed tariff rate of Rs 5.35 per unit. With this acquisition, Torrent Power's total generation capacity will reach 4.7 gigawatts (GW).
Read more here.
Bharti Airtel's Xstream reaches 20 lakh paid subscriber mark
Bharti Airtel's video streaming service, Airtel Xstream, has achieved the 20 lakh paid subscriber mark, demonstrating a strong pace of growth as an OTT aggregator platform. Airtel Xstream offers a bouquet of over-the-top (OTT) platforms to consumers across mobile and large screen formats. The service saw significant user interest through repeat recharges and subscriptions from Maharashtra, Karnataka, and Andhra Pradesh.
Read more here.
Post your comment
No comments to display