Reliance Retail Launches Yousta Brand - Top Indian Market Updates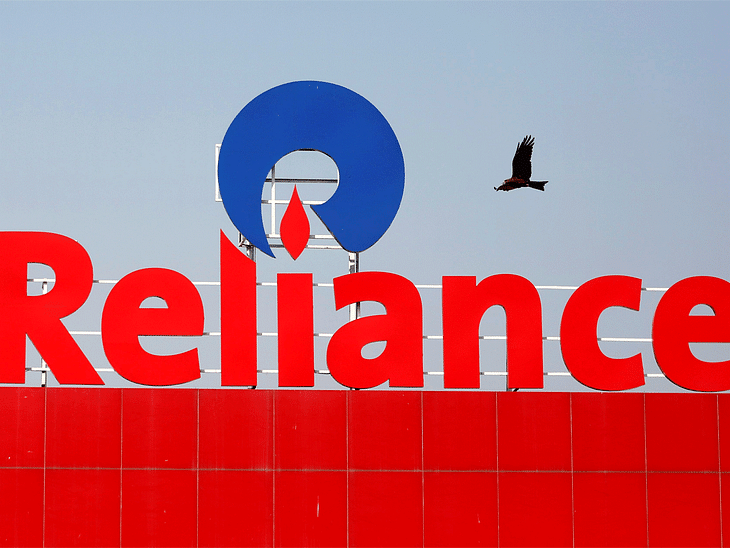 Here are some of the major updates that could move the markets tomorrow:
Reliance Retail launches youth-centric fashion brand 'Yousta'
Reliance Retail has launched its youth-centric fashion brand 'Yousta'. It also opened its first store in Sarath City Mall, Hyderabad. The Yousta range is also available on e-commerce platforms Ajio and JioMart. The new brand boasts of having contemporary tech-enabled store layouts while promising high-fashion at affordable prices targeted at young consumers.
Read more here.
Reliance Jio, Bharti Airtel add 36 lakh subscribers in June
Reliance Jio added the highest number of wireless subscribers in June 2023, while financially struggling Vodafone Idea continued to lose ground. Jio added 22.7 lakh subscribers in June, taking its total subscriber tally to 43.9 crore. Bharti Airtel added 14.1 lakh subscribers, and its total wireless subscriber base stood at 37.4 crore. Vodafone Idea lost 13 lakh subscribers during June, and its total subscriber base shrank to 22.9 crore.
Read more here.
Dutch group threatens lawsuit over Tata Steel pollution
FrisseWind.nu foundation (representing at least 1,400 people) took the first steps toward a lawsuit against Tata Steel, alleging it is responsible for pollution near Amsterdam that has caused illnesses for residents. Tata Steel's massive plant at the mouth of the IJ River has come under increasing fire from residents and health authorities, who accuse it of being the main source of contamination in the air, soil and water.
Read more here.
Hindustan Zinc to ramp up zinc production to 1.5 MT
Hindustan Zinc Ltd (HZL) chairperson Priya Agarwal Hebbar said that the company will ramp up production of zinc to 1.5 million tonnes (MT). HZL is the second largest zinc-lead miner in the world after Swiss firm Glencore and the fourth largest zinc-lead smelter globally. It has now also broken into the top 10 list of silver producers in the world.
Read more here.
Tata Power partners with Zoomcar to promote EV adoption
Tata Power EV Charging Solutions has partnered with car-sharing platform Zoomcar to promote electric vehicle adoption. The collaboration aims to promote Tata Power's EZ Charge points on the Zoomcar platform. It will focus on supporting existing and aspiring EV owners along with Zoomcar's existing customers.
Read more here.
USFDA issues 'EIR' for Torrent Pharma's manufacturing facility
The US Food & Drug Administration (USFDA) has issued an Establishment Inspection Report (EIR) for Torrent Pharmaceuticals' manufacturing facility in Dahej, Gujarat. EIR means the closure of inspection. The drug regulator had conducted a re-inspection of the site in May this year from May 17-25 and issued Form 483 with 2 observations.
SBI attracts top distressed asset buyers' interest for bad loans: Report
According to an ET report, several global and local distressed asset investors are considering buying some of State Bank of India's (SBI) bad loans put up for sale in the financial year that began in April. Earlier this month, SBI identified a list of 331 non-performing assets with a combined outstanding value of ₹96,000 crore. Investors that have expressed interest include New York-based Cerberus Capital Management LP and Hong Kong-headquartered SC Lowy.
Read more here.
AntFin plans to sell 2.27 crore shares of Paytm
Chinese fintech giant Ant Financial is looking to offload a 3.6% stake or 2.27 crore shares in digital payments firm Paytm through block deals on August 25. Citigroup has been appointed as the broker for the deal. The transaction's floor price has been established at ₹880 per share.
Read more here.
Tata Comm plans to raise ₹1,750cr via NCDs
Tata Communications plans to raise ₹1,750 crore through the issuance of non-convertible debentures (NCDs). The date of allotment of NCDs is August 29, and they will mature after three years of the allotment date. The NCDs will be listed on the wholesale debt market segment of the National Stock Exchange.
Read more here.
Gujarat Ambuja Exports gets GPCB approval for new plant
Gujarat Ambuja Exports Ltd (GAEL) has received clearance from the Gujarat Pollution Control Board (GPCB) to set up a greenfield corn-wet milling plant at Himmatnagar, Gujarat. The proposed facility would have the capacity to process corn up to 900 tonnes per day (TPD). GAEL is one of India's leading manufacturers and exporters of cotton yarn, maize starch, liquid glucose, etc. 
Read more here.
HDFC Bank's asset quality continues to be stable: Official
Asset quality of the HDFC Bank continues to be stable even as many of its peers are facing challenges, said the bank's head for payments business and consumer finance Parag Rao. He added that the bank is witnessing "good traction" on the Unified Payments Interface (UPI) for credit cards. Rao did not share the exact number of NPAs (bad loans) from the credit card business, but added that the number is half of that of its nearest competition.
Read more here.
Post your comment
No comments to display