Reliance Jio's 'True 5G' Goes Live in Delhi-NCR - Top Indian Market Updates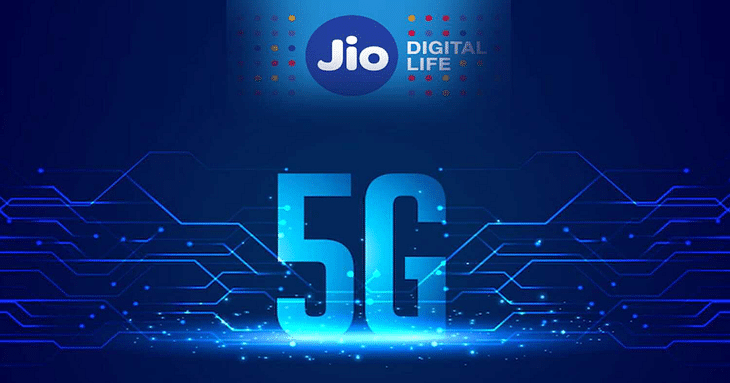 Here are some of the major updates that could move the markets on Monday:
Reliance Jio's 'True 5G' goes live in Delhi-NCR
Reliance Jio has become the only operator to provide True-5G services across the entire Delhi-NCR region. The network will be present across all important localities and areas, including residential areas, hospitals, schools, colleges, tech parks, and government buildings. Jio users in Delhi-NCR can opt for the Jio Welcome Offer, which offers unlimited data at up to 1 Gbps+ speeds.
Read more here.
Jet Airways to cut employees' salaries by up to 50%,
The Jalan-Kalrock Consortium (JKC), the owners of Jet Airways, has temporarily reduced the salaries of some employees by up to 50%. They have also placed some employees on leave without pay effective Dec 1. This is part of a host of measures to conserve the airline's cash, even as the clash between employees and owners continues over unpaid dues.
Read more here.
Sun Pharma gets USFDA approval for drug to treat neonatal seizures
Sun Pharmaceutical Industries Ltd has received approval from the US Food & Drug Administration (USFDA) for SEZABY, a formulation used for the treatment of neonatal seizures. The drug is expected to be available in the US in the fourth quarter of FY23. Sun Pharma Advanced Research Company (SPARC) recently licensed SEZABY to Sun Pharma, under which SPARC is eligible to receive a milestone payment.
Read more here.
Welspun Corp to acquire 70% debt of Sintex BAPL: Report
Welspun Corp Ltd (WCL) is set to acquire over 70% of the debts of KKR-backed Sintex BAPL. WCL seeks to take control of the plastic products maker, which is currently undergoing insolvency proceedings. Avenue Capital-backed Asset Reconstruction Company of India and Welspun Corp have been acquiring Sintex BAPL's loans from lenders since the beginning of FY23.
Read more here.
Federal Bank partners with JCB India to finance heavy equipment buyers
Federal Bank has partnered with JCB India to finance the prospective buyers of heavy construction equipment and boost its loan portfolio. Under the arrangement, Federal Bank will be the preferred finance partner of the construction equipment manufacturer. JCB India's customers can avail loans from the lender at competitive interest rates.
Read more here.
USFDA completes inspection of Bajaj Healthcare's API facility
The USFDA has completed the pre-approval inspection of Bajaj Healthcare Ltd's Vadodara-based Active Pharmaceutical Ingredients (API) facility with zero observations. This was the first-ever pre-approved inspection of the said API facility. The US drug regulator inspected the facility from November 14-17. Established in 1993, Bajaj Healthcare is a leading manufacturer of APIs, intermediates, and formulations.
Read more here.
Bharat Electronics signs licensing agreement with DRDO
Bharat Electronics Ltd (BEL) has signed a licensing agreement with the Combat Aircraft Systems Development & Integration Centre (CASDIC), DRDO, for the transfer of technology of Digital Radar Warning Receiver. The state-of-the-art airborne Electronic Warfare system provides versatile situational awareness to a fighter platform in a dense signal scenario.
In other news, BEL has signed a Joint Development Agreement (JDA) with the Indian Institute of Technology Madras (IITM) for cooperation in the field of Quantum Science and Technology.
Read more here.
Blackstone files DRHP for Nexus Select Trust retail REIT IPO
Global asset manager Blackstone filed a draft red herring prospectus (DRHP) with market regulator SEBI for an initial public offering (IPO) of Nexus Select Trust (NST). NST is India's first retail real estate investment trust or REIT. Blackstone is the sole sponsor of the REIT. It intends to raise at least $500 million through the public issue next year. To learn more about REITs, click here.
Read more here.
Kolte-Patil Developers, 2 other settle case with SEBI
Kolte-Patil Developers Ltd (KPDL) and two others have settled a case pertaining to the alleged violations of listing and disclosure rules with markets regulator SEBI. They have paid over ₹63 lakh towards the settlement amount. KPDL made wrong disclosures of Related Party Transactions on three occasions in two half-yearly disclosures of FY19 and FY20.
Read more here.
Post your comment
No comments to display