Reliance Jio in Talks to Raise $1.6 Billion - Top Indian Market Updates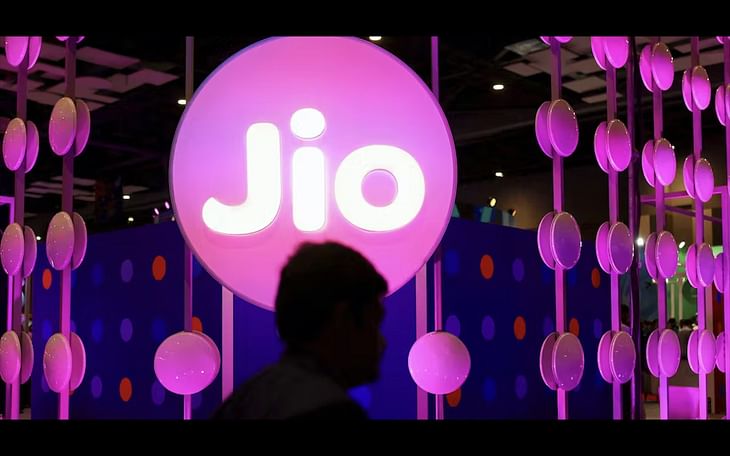 Here are some of the major updates that could move the markets on Monday:
Reliance Jio in talks to raise about $1.6 billion for purchase of equipment from Nokia
Reliance Jio Infocomm Ltd. is reportedly in discussions to secure a loan of approximately $1.6 billion (~₹13,120 crore) to purchase equipment from Nokia Oyj. The banks involved in these talks include Citigroup Inc., HSBC Holdings Plc., and JPMorgan Chase & Co. The loan is expected to have a maturity of up to 15 years. Last October, Nokia announced that it has signed an agreement with Jio to supply equipment for its 5G rollout in India.
Read more here.
Asian Paints acquires additional 11% stake in White Teak for ₹54 crore
Asian Paints Ltd has acquired an additional 11% stake in Obgenix Software Private Ltd (White Teak) for ₹54 crore. The company now holds a 60% stake in White Teak, by virtue of which the brand has become a subsidiary of the company. Set up in 2016 by Silicon Valley tech entrepreneurs, White Teak is engaged in the business of decorative lighting products and fans.
Read more here.
Kotak Mahindra Bank arm invests ₹732 crore in thermal power firm RattanIndia
Kotak Strategic Situations India Fund II and Kotak Private Credit Fund, managed by Kotak Investment Advisors (KIAL), announced its investment of ₹732 crore in the non-convertible debentures (NCDs) of RattanIndia Power (RIPL). This investment is part of the total investment of Rs 1,125 crore by a consortium of lenders. KIAL is a subsidiary of Kotak Mahindra Bank.
Read more here.
Dr Reddy's Labs enters trade generic business in India with 'RGenX'
Dr Reddy's Laboratories has entered into the trade generics business in India with the launch of its new division, 'RGenX'. Trade generics are drugs that are pushed directly to trade and not promoted via doctors. The pharma company aims to roll out its trade generics across cities and towns in India, including rural areas.
Read more here.
Lupin launches oral suspension drug for treatment of seizures in the US
Lupin has launched Rufinamide Oral Suspension in the United States. The drug is indicated for the adjunctive treatment of seizures in pediatric patients. With estimated annual sales of $72 million in the United States (according to IQVIA MAT data for April 2023), Rufinamide Oral Suspension is expected to make a significant impact in the market.
Read more here.
Man Infra secures order worth ₹680 crore for infrastructure works at JNPT
Man Infraconstruction Ltd. has secured an order worth Rs 680 crore from Bharat Mumbai Container Terminal Pvt. Ltd. for infrastructure-related works at Jawaharlal Nehru Port Trust (JNPT) in Maharashtra. The company will be responsible for executing phase-2 infrastructure works at the fourth container terminal of JNPT in Navi Mumbai within two and a half years. The order includes pavement work on the reclaimed earth.
Read more here.
Orchid Pharma launches QIP to raise funds
Orchid Pharma Ltd has launched a Qualified Institutional Placement (QIP) issue to raise funds, with a base size of approximately Rs 300 crore and an option to upsize up to Rs 400 crore. The company has fixed Rs 425.19 as the floor price for the issue, representing a 5.5% discount to Thursday's closing stock price. The company also has the option to offer a 5% discount on the floor price.
Read more here.
BPCL to consider fundraising via rights issue on June 28
Bharat Petroleum Corporation Ltd (BPCL) will hold a board meeting on June 28 to discuss raising funds through a rights issue. The objective of the rights issue is to support the company's energy security targets, energy transition, and net-zero objectives. A rights issue allows existing shareholders to purchase additional new shares at a discounted price.
Read more here.
India's forex reserves rise by $2.35 billion to $596 billion
As per RBI data, India's forex reserves jumped by $2.35 billion in the week ending June 16, 2023, to $596.09 billion. Except for gold reserves, all other components witnessed a sharp upside on a week-on-week basis. Foreign currency assets (FCA) increased by $2.57 billion to $527.651 billion. To cushion rupee depreciation, RBI has been intervening in the forex market via both spot and forward positions.
Read more here.
Auro Pharma arm signs pact with Medicines Patent Pool to develop anti-cancer drug
Aurobindo Pharma's subsidiary Eugia Pharma Specialities Ltd has entered into a voluntary sub-licensing agreement with the Medicines Patent Pool (MPP). The agreement allows Aurobindo Pharma to develop and market Nilotinib capsules in 44 low and middle-income countries (LMIC). The drug is primarily used for the treatment of chronic myeloid leukaemia. The agreement aims to enhance access to affordable cancer treatment in these countries.
Read more here.
Post your comment
No comments to display