Reliance, HDFC Bank, Infy and HDFC Falls More Than 1% - Post-Market Analysis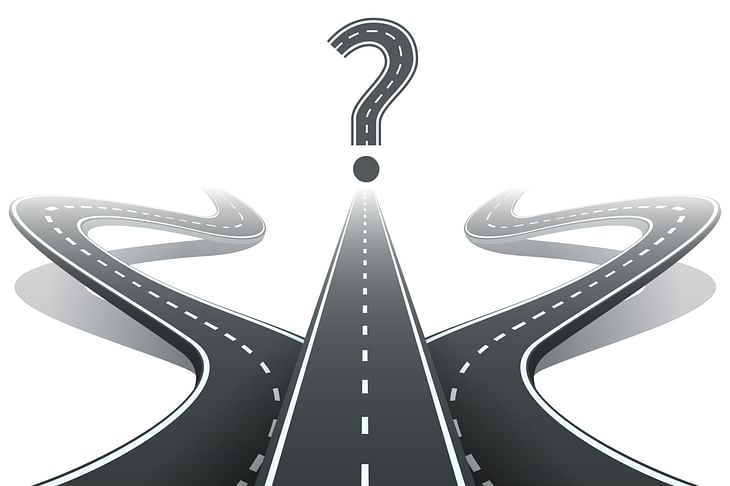 NIFTY opened the day at 18,230 with a gap-down of 1.9 points. The opening was okay, but the index failed near the 18,250 resistance. The index fell towards 18k and later the resistance trendline was broken in the afternoon. But the recovery didn't sustain and it fell again. Nifty closed the day at 18,042, down by 189 points or 1.04%.
BANK NIFTY started the day at 43,417 with a gap-down of 7 points. The index did not respect any of the supports in the 43,300-43,500 region and it even broke 43,000 after 12 PM. Bank Nifty closed the day at 42,958, down by 466 pts or 1.07%.
FIN NIFTY started the day at 19,172 with a gap-down of 23 pts. During the initial fall, the support from 19,000 tried to recover. Fin Nifty closed the day at 19,007, down by 189 pts or 0.98%.
All the indices closed in the red today. Nifty Bank (-1%), Nifty Finserv (-0.98%), Nifty IT (-0.98%), Nifty Media (-1.5%), Nifty Metal (-2.1%), Nifty PSU Bank (-1.8%) and Nifty Realty (-2%) fell the most.
Major Asian Markets are closed mixed. European markets are trading well in the green.
Today's Moves
Nifty Metal stocks felt the heat as usual. JSW Steel (-4.1%), Hindalco (-3.8%), Coal India (-3.1%), Tata Steel (-2.2%) closed as the Nifty 50 Top Losers.
Vedanta (-3.5%), SAIL (-3.5%), and JSL (-3.3%) also moved down.
Coal India announced a minimum wage hike of 19%.
HDFC Bank (-1.7%) reported that deposits as of Dec. 31 grew 19.9% compared to last year. Advances are up 19.5% in Q3.
Orient Cements (+4.7%) moved up as Adani Group plans to buy promoter stake in the company.
Railtel (+1.7%) closed in the green after receiving an order worth Rs 186 crore from South Eastern Coalfields.
Aarti Surfactants (+4.7%) board will meet on Jan 9 to consider rights issue of shares.
AU Small Finance Bank's (-1.4%) Q3 deposits grew 5% QoQ.
Markets Ahead
Fears of uncertainty in rate hikes are surfacing again ahead of the release of Fed meeting minutes today at midnight (12:30 AM).
But I feel that on a broader view, our market will listen to local cues once results start coming out.
We can see that major indices are not perfectly respecting their levels. But today Nifty continued trading in the 18,000-18,200 region.
We can expect Nifty Nifty to trade in the 17,940-18,230 region tomorrow.
Bank Nifty opened near its highest Call OI today (43,500) and there is a high chance that institutions were trying to control the market from a breakout.
If 42,800 is broken in Bank Nifty there will be more falls.
We have the Union budget in less than a month. Try to find out stocks that will benefit from the budget announcement.
One thing we need to note is that China (one of the major economies) is completing its reopening and there would be a money flow into their country. Will this affect our FII activity?
India Dec PMI Services expanded to 58.5 vs 56.4 previous.
Eurozone Dec Services PMI came out at 49.8 vs 49.1 vs Est 49.1.
Where do you see Nifty's range tomorrow? Share your thoughts in the comments section of the marketfeed app.
Post your comment
No comments to display