Reliance Gains 3%. BANK NIFTY Near 40,000 - Post-Market Analysis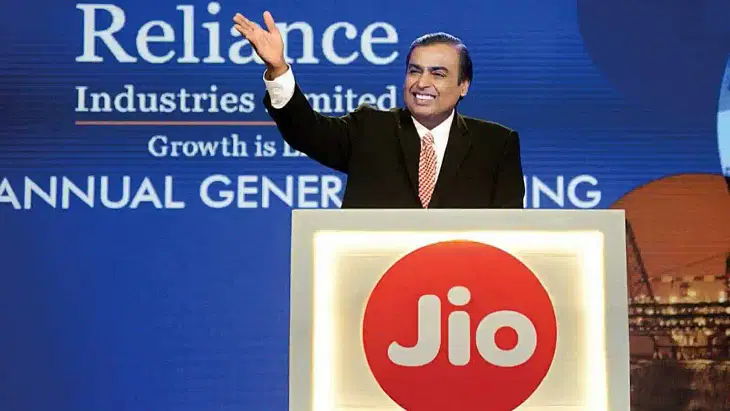 NIFTY started the day at 17,060 with a gap-up of 72 points. The index was in an uptrend channel after the gap-up opening. It showed proper intraday bullishness after 12 PM. NIFTY closed the day at 17,107, up by 119 points or 0.7%.
BANK NIFTY started the day at 39,599 with a gap-up of 237 points. The index wasn't giving any clear direction till 12 PM and after that, it broke out towards 40,000. The index closed at 39,894, up by 532 pts or 1.34%.
NIFTY PSU Bank (+1.6%), NIFTY Finserv (+1.4%), and NIFTY Media (+1.23%) also closed in the green. NIFTY FMCG (-0.6%) and NIFTY Pharma (-0.25%) fell today.
Major Asian markets closed mixed. European markets are currently trading in the green.
Today's Moves
HDFC Life (+3.7%) was NIFTY50's top gainer. Recently, Morgan Stanley said it expects a 55% upside in the insurance stock.
Reliance (+3.1%) broke its 8-day losing streak.
Shares of PSU bank stocks Punjab National Bank, PSB, Bank of India, Union Bank, Canara Bank, Indian Bank, and Bank of Baroda closed 1.4-2.8% higher.
PVR Ltd (+1.3%) rose after private investor Warburg Pincus sold its entire 2.49% stake in the multiplex chain via a block deal.
PowerGrid Corporation (-1.9%) was Nifty50's top loser.
FMCG stocks HUL (-1.94%), Britannia (-1.5%), and Godrej Consumer (-1.7%) fell today.
Markets Ahead
The biggest relief of the day is that Reliance has snapped the sharp fall from last week.
Both Nifty and Bank Nifty have been indicating the presence of bulls for the last four days, but they are yet to show their real power. The biggest problem now? If the market fails after this, the fall will be stronger. So always keep an eye on three major levels-  Reliance (2,170), Bank Nifty (38,950), and Nifty (16,750-800).
Bank Nifty is currently trading just below 40,000. If it moves up, there is a high chance that it might face a magnetic effect from 40,500. 
Watch the 860 level in both Axis Bank and ICICI Bank!
In Nifty, let's watch how the index reacts at the 17,130-150 zone. I am also expecting Nifty to trade below 17,230-16,880 till this expiry.
The US Federal Reserve will announce interest rate hikes tomorrow, and our market would follow U.S. markets till the numbers are out (considering the current banking system issues happening there).
In other news, Bank of America Global Research has cut the 2023 (calendar year) Nifty range to 16,000 - 18,000 vs an earlier estimate of 17,000-20,000.
Post your comment
No comments to display