Reliance Falls 8% but NIFTY Stays Stable. ITC at 3-Year High - Post Market Analysis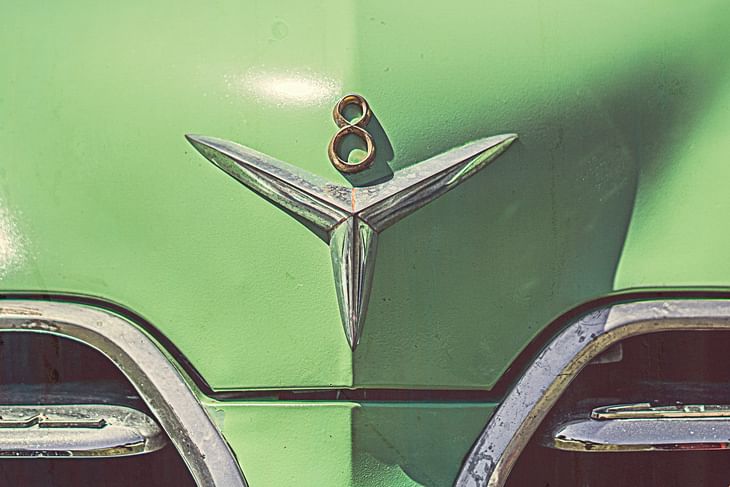 Reliance Drags Nifty Down, But Other Heavy Weights Erase The Loss.
NIFTY opened the day at 15,703 and consolidated there for a few minutes. Then Reliance dragged the index to a day low, a fall of nearly 200 pts. Nifty was able to take support from 15,500 and recover 1.8% from there. NIFTY closed at 15,752, down by 28 points or 0.18%.
BANK NIFTY started the day at 33,264 with a gap down of 160 pts. The fall in Nifty did not affect Bank Nifty since it had strong support around 33,100 levels. The index was making Higher Highs and Higher Lows throughout the day. Bank Nifty ended the day at 33,539, up by 114 points or 0.34%.
All the indices closed in the green. Nifty Finserv (+0.95%), Nifty FMCG (+2.8%), and Nifty Realty (+1.5%) closed with major changes.
Major Asian markets closed in the red today. European markets are all trading slightly in the green.
Today's Moves
ITC (+3.9%) hit a 3-year high and closed as the Nifty 50 Top Gainer.
All the FMCG stocks closed in green, led by Britannia (+3.4%), Dabur (+3%), GodrejCP (+3.1%), HUL (+2.3%), Marico (+2.7%), Tata Consumer (+1.8%), UBL (+2.9%) and McDowell (+3.8%).
People always tend to park their money in the defence sector when the market is unclear.
Reliance (-7.2%) fell after India Government raised export duty on Diesel and Petrol.
Shares of ONGC (-13.5%) OIL (-14.9%), Chennai petro (-5.1%), and MRPL (-10%-LC) also saw a sharp fall after the government imposed a tax on domestic crude oil production.
HindPetro (+5.1%) and BPCL (+3.2%) moved up as an increase in the supply of local crude is expected to cool off local prices.
Energy related stocks- PowerGrid (-2.5%), GAIL (-1.9%), NTPC (-1.2%), Coal India (-1.2%) fell down.
Heavyweight including HDFC Bank (+0.43%), INFY (+1.2%), HDFC (+1.8%), ICICI Bank (-0.47%), TCS (+1.4%) and Kotak Bank (+0.40%) recovered around 2% from day lows to save Nifty.
Bajaj Finance (+3.9%) and Bajaj Finserv (+3.5%) also moved up.
Tata Motors (+0.22%), Maruti (+0.80%), Eicher Motors (-0.41%), Bajaj Auto (-2.2%), and Ashok Leyland (-1%) reported their June month sales numbers. They did not make many movements because the Auto sector was already in a rally. Most of them reported better than estimated sales.
Federal Bank (+3.8%) moved up as the bank approved fundraising of Rs 12,000 crore via debt and equity.
SpiceJet (+2.7%) and Indigo (+2.7%) gained as India tightened rules for the export of gasoline and jet fuel.
India has raised the import tax on gold to 12.5% from 7.5%. Muthoot Fin (+6.8%) and Manappuram (+3.7%) closed in the green. Also, Muthoot Finance received approval to open 150 new branches.
Markets Ahead
Today's first one hour was completely controlled by Reliance. It fell more than 8% from yesterday's close- A very unusual action from a heavyweight. Even though some buying came at 2,370 level, the stock couldn't recover.
The market needed help from all the other heavyweights to neutralise the Reliance effect. Reliance contributed 134 negative points to Nifty.
Once again Nifty closed in the red and Bank Nifty in the green. Bank Nifty had an uptrend intraday after some days.
India Finance Minister said that June GST Collection is at 1.45 lakh crore compared to 1.41 lakh crore in May. June GST collection is 56% compared to the same month of last year.
Today India Rupee hit 79 against US Dollar for the first time. How is it going to affect Foreign Institutional Investments?
India's Manufacturing PMI index by S&P was reported at 53.9 in June against 54.6 in May.
Did you buy Reliance shares when it fell to 2,370 levels? Let us know your thoughts in the comments section of the marketfeed app!
Post your comment
No comments to display