Reliance Brands Buys Majority Rights of Superdry IP - Top Indian Market Updates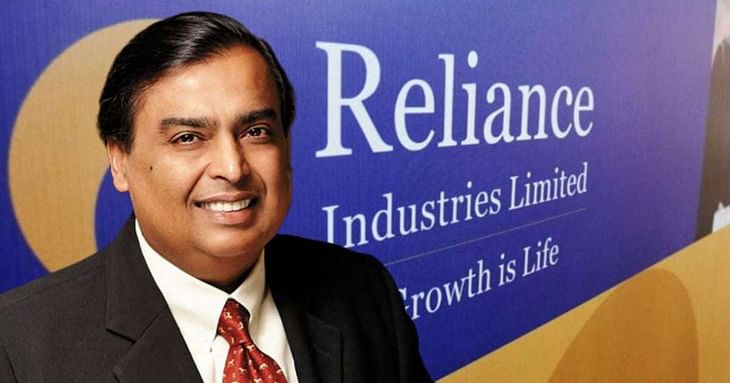 Here are some of the major updates that could move the markets tomorrow:
RIL, Superdry signs JV for IP in India, Bangladesh, and Sri Lanka
Reliance Brands Ltd's (RBL) subsidiary, Reliance Brands Holding UK Ltd (RBUK), has signed a £40 million joint venture (JV) agreement with Superdry Plc. The JV is for the sale of Superdry's intellectual property assets in India, Sri Lanka and Bangladesh. Reliance Brands (RBL) is a subsidiary of Reliance Retail Ventures Ltd (RRVL). RRVL and Superdry will each own 76% and 24% of the joint venture vehicle, respectively.
Read more here.
JSW Neo Energy signs ₹15,000Cr MoU with Uttarakhand govt
Uttarakhand Government has signed a Memorandum of Understanding (MoU) worth ₹15,000 crores with JSW Neo Energy Ltd (JSW NEL) at the roadshow of its Global Investor Summit. As per the MoU, two pumped storage of 1,500 megawatts (MW) will be developed in the state's Almora district. JSW NEL is a subsidiary of JSW Energy Ltd.
Read more here.
L&T secures order from West Bengal Power Development Corp
Larsen & Toubro's (L&T) power business arm secured an order (in the range of ₹1,000-2,500 crore) from West Bengal Power Development Corporation Ltd. The engineering, procurement and construction (EPC) order pertains to setting up wet Flue Gas Desulphurization (FGD) systems for its Thermal Power Plant at Sagardighi, West Bengal.
Read more here.
Manufacturing operations disrupted at Alembic Pharma's Sikkim plant
Manufacturing operations at Alembic Pharma's Sikkim plant have been disrupted due to flash floods in the Teesta River. However, the company stated that no loss or harm was caused to any personnel and the assessment of loss will take a while. All assets of the company are adequately insured and necessary intimations have been given to insurance companies.
Read more here.
Strides Pharma gets USFDA approval to market HIV drug
Strides Pharma's Singaporean subsidiary, Strides Pharma Global, has received approval from the US Food & Drug Administration (USFDA) to market Efavirenz, Emtricitabine, Tenofovir Disproxil Fumurate (EET) tablets. The drug helps control HIV infection. The drug is a generic version of Gilead Sciences' Atripla tablets. As per IQVIA data, the tablet has a market opportunity of $7.5 million in the US.
Read more here.
Hindustan Zinc to use LNG-fuelled trucks of GreenLine
Hindustan Zinc Ltd (HZL) will use Greenline's liquefied natural gas (LNG)-powered trucks in its supply chain and transportation operations to cut its carbon footprint. HZL has set a target of becoming a net-zero carbon emitter by 2050. GreenLine (promoted by Essar Group) will invest ₹200 crore to deploy LNG-powered trucks for Hindustan Zinc's road logistics.
Read more here.
HCG acquires SRJ CBCC Cancer Hospital in Indore
HealthCare Global Enterprises Ltd (HCG) has acquired SRJ CBCC Cancer Hospital in Indore. This acquisition marks HCG's entry into the key geography of Madhya Pradesh. HCG plans to further expand by adding 100 beds and state of art cancer diagnostic and treatment facility within an estimated operational timeline of 2 years.
Read more here.
SBI launches Mobile Handheld Device to provide banking services
State Bank of India (SBI) launched a 'Mobile Handheld Device' to provide banking services to its financial-inclusive (FI) customers. The move is aimed at enhancing accessibility, convenience in availing banking services and empowering financial inclusion and extending essential banking services to the masses. The new device brings kiosk banking directly to customer's doorstep.
Read more here.
Bandhan Bank's advances grew 12.3% in Q2
Bandhan Bank's advances grew 12.3% year-on-year (YoY) to ₹1.08 lakh crore, while its loan collection efficiency remained stable at 98% at the end of the September quarter (Q2 FY24). Total bulk deposits stood at ₹29,098 crore in Q2 FY24, compared to ₹25,705 crore a year back. The Kerala-based bank saw its deposit growth at 23% YoY to ₹2.33 lakh crore in Q2.
Read more here.
Post your comment
No comments to display