Reliance Seeks Bids for Sale of KG-D6 Gas - Top Indian Market Updates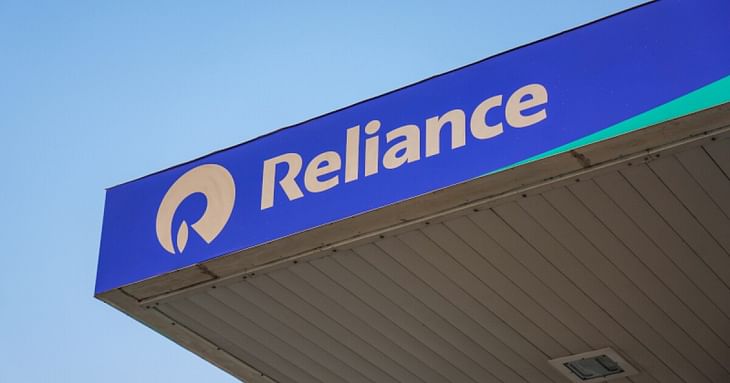 Here are some of the major updates that could move the markets on Monday:
RIL seeks bids for sale of KG-D6 gas at rates linked to JKM
Reliance Industries Ltd (RIL) and partner BP have sought bids for 6 million metric standard cubic meters a day (mmscmd) of natural gas produced from their KG D6 field off the eastern coast for the next five years. The auction is planned for January 18, and supplies will start in February. Reliance and BP have linked price bids to JKM, the spot market benchmark for liquified natural gas (LNG) delivered to Japan and South Korea.
Read more here.
Shriram Finance secures $100 million loan from Asian Development Bank
Shriram Finance Ltd said it had secured a five-year loan worth $100 million (~₹826.74 crore) from Asian Development Bank to provide credit to its customers towards the purchase of new and used vehicles across India. The company also raised $250 million from US Development Finance Corporation and $475 million through a 144A Bond from the international market earlier this year. The lender is a merged entity of Shriram City Union Finance and Shriram Transport Finance.
Read more here.
Kalpataru Power secures order worth ₹1,247 crore
Kalpataru Power Transmission Ltd (KPTL) & its international subsidiaries have secured new orders worth ₹1,247 crore. The orders are for the Indian and overseas markets in the transmission & distribution (T&D) business. KPTL's order inflows in FY23 have crossed ₹17,031 crore on a consolidated basis. They are currently executing projects in over 30 countries and have global footprints in 67 countries.
Read more here.
Coal sector constructs 8 eco-parks to promote mine tourism
The Central govt. has constructed eight eco-parks in different parts of India to boost mine tourism. Two more parks will be completed in the ongoing financial year (FY23). In line with the sustainable development and green initiatives, coal/lignite public sector enterprises (PSUs) have planted around 47 lakh saplings on 2300 hectares of land from January to November this year.
Read more here.
Adani Group acquires NDTV founders' 27.26% equity stake
Adani Group has acquired a 27.26% equity stake in NDTV from Prannoy Roy and Radhika Roy (founders of the news broadcaster). Vishvapradhan Commercial Pvt. Ltd (an indirect subsidiary of Adani Enterprises) holds an 8.27% equity stake in NDTV, and RRPR (another indirect subsidiary) held a 29.18% equity stake in NDTV. After this recent acquisition, RRPR will hold 56.45% of NDTV.
Read more here.
Zydus Lifesciences gets final USFDA approval for insomnia drug
Zydus Lifesciences Ltd has received final approval from the US Food & Drug Administration (USFDA) to market its generic version of Triazolam tablets. The drug is used on a short-term basis to treat insomnia (difficulty falling asleep or staying asleep). The product will be manufactured at the Zydus Lifesciences' formulation facility at Moraiya, Ahmedabad. As per IQVIA MAT data, Triazolam tablets had annual sales of $11.7 million in the US for the 12 months ended Sept 2022.
Read more here.
Religare Finvest signs settlement agreement with all its lenders for OTS
Debt-ridden Religare Finvest Ltd (RFL) has signed an agreement with all its lenders for a one-time settlement (OTS). This move will allow the company to exit from the Corrective Action Plan imposed by the RBI. RFL, an NBFC subsidiary of Religare Enterprises Ltd, owed about ₹5,300 crore to a consortium of lenders led by the State Bank of India (SBI). It has been in financial distress due to the alleged misappropriation of funds by promoters Shivinder Singh and his brother Malvinder Singh.
Read more here.
Electric vehicle sales on track to cross 10 lakh milestone this year
Retail sales of electric vehicles (EVs) in India are estimated to top the 10 lakh mark in the calendar year 2022, accounting for about 4.7% of the total automobile sales. According to data on the government's Vahan website, nearly 9,89,000 EVs have been registered with regional transport offices till Thursday. EV fleet operators and individuals buying two-wheelers have been the main drivers of this growth.
Read more here.
Fiscal deficit touches 59% of full-year target in November
India's fiscal deficit for the first eight months of this financial year (April-November of FY23) stood at ₹9.78 lakh crore or 58.9% of annual estimates. Total receipts stood at ₹14.65 lakh crore, while overall expenditure from April to November was at ₹24.43 lakh crore. They were 64.1% and 61.9%, respectively, of this fiscal year's budget target. [Fiscal deficit is the difference between total revenue and total expenditure of the government.]
Read more here.
Hero MotoCorp commences deliveries of VIDA V1 electric scooter
Hero MotoCorp has commenced customer deliveries of its first electric scooter— VIDA V1. The first electric vehicle of the brand was delivered in Bengaluru. The electric scooter has a range of 163 km on a single charge with a top speed of 80 km/hr. It is available in two variants— VIDA V1 Plus at Rs 1,35,705 and VIDA V1 Pro at Rs 1,46,880 (effective on-road price Delhi).
Read more here.
Post your comment
No comments to display