Reliance AGM 2023: Highlights - Top Indian Market Updates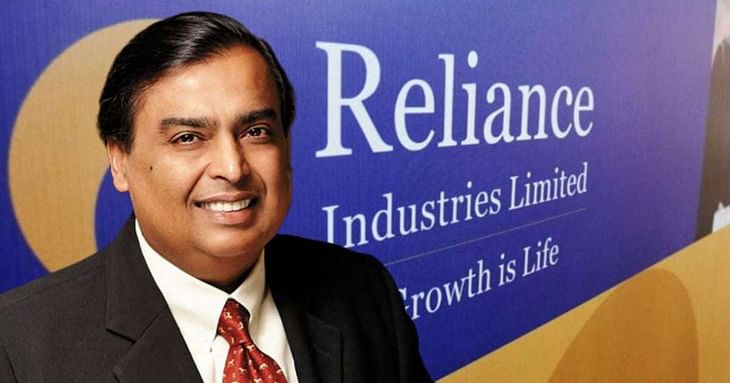 Here are some of the major updates that could move the markets tomorrow:
Reliance AGM 2023: Highlights
Reliance Industries Chairman Mukesh Ambani made a range of important announcements, spanning from Jio True 5G to Jio Smart Home Services and changes in the company's board structure, during the 46th Annual General Meeting (AGM) of the company.
Jio Bharat Launch: Mukesh Ambani announced the introduction of the affordable Jio Bharat smartphone at just ₹999.
Jio AirFiber Launch: Jio AirFiber will be launched on the occasion of Ganesh Chaturthi, on September 19.
Smart Home: JioHome is a mobile app that enables you to navigate on your television connected to the Jio Set-top Box.
Changes in Reliance Board: Mukesh Ambani confirmed that he will continue as Chairman and Managing Director for the upcoming five years. Nita Ambani has resigned from RIL's board. Isha, Akash, and Anant Ambani joined the company's board.
Reliance Retail: Ambani welcomed the Qatar Investment Authority as a valued investor in Reliance Retail, who invested $ 1 billion for a 1% equity stake. This investment values Reliance Retail at ₹8.28 lakh crore.
Jio Financial Services to enter the insurance space.
Read more here.
SEBI's probe faults Adani group on disclosure rules
An investigation of the Adani Group by the Securities and Exchange Board of India (SEBI) has uncovered violations of rules on disclosures by listed entities and limits on the holdings of offshore funds. SEBI launched the inquiry after U.S.-based Hindenburg Research raised governance concerns around the Adani Group. The conglomerate had denied wrongdoing in January. The Supreme Court, which is overseeing SEBI's investigation of the Adani Group, will hear the matter on Tuesday.
Read more here.
Reliance Retail to take Campa brand global
Reliance Retail will take its Campa brand global, starting with Asia and Africa. Campa, which competes with global cola makers Coca-Cola and PepsiCo in India, will be the first homegrown cola to be taken overseas. In April, Reliance Consumer Products Ltd (RCPL), the FMCG arm of Reliance Retail Ventures, entered into a strategic partnership with beverage can and filling company Ceylon Beverages to co-pack and manufacture Campa soft drinks.
Read more here.
Schaeffler India to fully acquire Koovers for Rs 142.4 crore
Schaeffler India Ltd will fully acquire KRSV Innovative Auto Solutions Pvt Ltd for ₹142.4 crore. Bengaluru-based KRSV Innovative Auto Solutions (which operates under the brand Koovers) offers spare parts solutions to Indian aftermarket workshops via a B2B e-commerce platform. The transaction would be completed in the third quarter of CY 2023, subject to customary closing conditions. 
Read more here.
BPCL to spend $18.16 bn in oil, green energy over 5 years
Bharat Petroleum Corp plans to invest $18.16 billion over five years to grow its oil business and expand its renewable energy portfolio as it aims for a 2040 net zero goal. The company has set a planned capex outlay of around $18.16 billion in the next five years, which will enable it to create long-term value for our stakeholders while preserving our planet for future generations.
Read more here.
Sterlite Power bags green energy transmission project in Rajasthan
Sterlite Power has secured a green energy transmission order for Rajasthan Phase-III (20GW). The project includes the construction of a 350km 765Kv electricity transmission corridor. The project has three integral components -- a 350 km 765kV transmission corridor connecting the renewable energy zone of Fatehgarh III to the substation at Beawar, construction of a 3000 MVA 765/400kV Substation at Beawar and the construction of two LILO lines, covering approximately 120 km.
Read more here.
TVS Motors to invest Rs 3,900 crore to boost green portfolio
TVS Motors will invest ₹3,900 crore over the next four to five years to boost its green portfolio. The company is eyeing a larger share of business from global and electrics. The company counts broadening its relationship with BMW as one of the key pillars of its future vision. It will also aggressively pursue new product launches individually and also through its acquisitions, such as British motorcycle brand Norton Motorcycles, which it purchased in 2020 as well as the Swiss E-Mobility Group (SEMG).
Read more here.
Patel Engineering, JV bag Rs 3,637 crore contract from NHPC
Patel Engineering Ltd (PEL) along with its joint venture (JV) partner have bagged a ₹3,637 crore order from NHPC in Arunachal Pradesh. PEL's share in the contract is ₹1,818.56 crore. The partnership will be a 50:50 one and the contract includes the construction of headrace tunnels including intake, pressure shafts, penstocks, powerhouse and transformer cavern.
Read more here.
Glenmark recalls 1,200 bottles of generic hypertension drug in the US
According to the US Food & Drug Administration (USFDA), Glenmark Pharmaceuticals is recalling 1,200 bottles of a generic drug, used to treat high blood pressure, in the American market due to a manufacturing issue. The New Jersey-based arm of the drug firm is recalling 1,200 bottles of Trandolapril and Verapamil Hydrochloride extended-release tablets. The affected lot has been manufactured at the pharma company's Goa plant.
Read more here.
Venus Remedies gets marketing approval for anticoagulant drug in Saudi Arabia
Venus Remedies has received approval to market Enoxaparin in pre-filled syringes in Saudi Arabia. The drug is used to prevent blood clots. The company has received the marketing approval Venus Remedies Ltd has an annual capacity for producing more than 50 lakh units of Enoxaparin. The company sold enoxaparin syringes estimated to be worth USD 7.8 billion in 2021. The market is expected to grow to USD 13.1 billion by 2031 at a 10-year compound annual growth rate (CAGR) of 5.4%.
Read more here.
Post your comment
No comments to display