Recovery Rally To Continue? Pre Market Analysis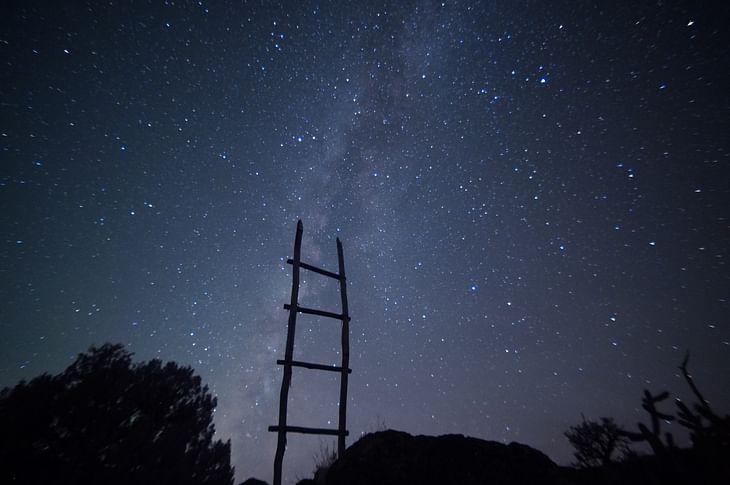 Here are some of the major updates that could move the markets today:
Stocks
Shareholders of Dish TV India rejected appointments of four candidates as non-executive independent directors on the company board, reducing the strength to just directors.
Bajaj Electricals has been awarded the contracts for supply of goods and services by SBPDCL, a domestic entity, under RDSS Scheme worth Rs 565 crore.
Orchid Pharma has entered into a memorandum of understanding (MoU) with an overseas technology provider for in-licensing 7ACA technology.
Mahanagar Gas will acquire 100% of the shareholding of Unison Enviro, through purchase of shares from its existing shareholders which will take place upon receipt of approval for 100% transfer of shares from Petroleum and Natural Gas Regulatory Board.
Power Grid has been declared as a successful bidder under tariff based competitive bidding to establish an inter-state transmission system for two projects on build, own operate and transfer (BOOT) basis.
What to Expect Today?
NIFTY opened with a gap-up at 17,451 and rallied on Friday. It was a strong recovery with a dip at 12 PM that was bought soon and the index closed at 17,594, up by 272 points or 1.57%.
BANK NIFTY opened with a gap-up at 40,690 and started moving up with strength. 41K was broken and the index resisted pressure from bears to stay within the zone of breakout. BNF closed at 41,251, up by 862 points or 2.13%.
IT closed 0.34% higher.
The US markets closed well in the green. The European markets also moved up.
The Asian markets are trading in the green except for the Chinese markets .
The U.S. Futures and European futures are trading higher.
SGX NIFTY is trading at 17,720 indicating a gap-up opening.
NIFTY has supports at 17,540, 17,465, 17,425 and 17,300. We can expect resistances at 17,600, 17,645 and 17,770.
BANK NIFTY has supports at 41,170, 41,000, 40,850 and 40,600. Resistances are at 41,390, 41,560 and 41,750.
FINNIFTY has supports at 18,240, 18,115 and 18,025. Resistances are at 18,325, 18,380 and 18,515.
NIFTY has the highest call OI build-up at 18,000. The highest put OI build-up is at 17,500.
BANK NIFTY has the highest call OI build-up at 42,000. The highest put OI build-up is at 41,000.
FIN NIFTY has the highest call OI build-up at 18,500. The highest put OI build-up is at 18,000.
INDIA VIX dropped further by 6% to 12.2.
Foreign Institutional Investors net-bought shares worth Rs 250 crores. Domestic Institutional Investors net-bought shares worth 2,100 crores.
There was positivity across all the sectors on Friday. It was a huge recovery rally leading to the largest gain in 2023. And the global cues are now supporting the up-move. Let us see if the second half is retained by the bulls. Also, the Services PMI came out at a 12-year high.
The Adani block deal led to positivity in the Indian markets. There was a 15,000 cr block deal. This made the FIIs net buyers last week. However, not taking this deal into account, the figure will be negative. We need the FIIs to take part in the up-move to see a close above 18K.
Since the markets are off tomorrow on account of Holi celebrations, we have FIN NIFTY expiry today. Premium is lower than the previous week. VIX was at 13.9 last Tuesday whereas it is at 12.2 now.
If you are an Iron Condor player and you want a 1% trade, I guess you will have to go for a 300 points range today.
Several option buyers will be holding call longs from Friday. They may see a green start to their MTM considering we may have a bigger gap-up than expected on Friday.
European Central Bank President Lagarde said that it is likely that ECB will go for a 50 basis point hike this month.
Windfall taxes have been reduced further from Rs 2.5 to Rs 0.5 on Diesel and removed completely from Aviation Turbine Fuel. Additional tax on Petrol was already removed earlier. However, the tax on crude petroleum was slightly hiked. Hope you remember the day when windfall taxes were introduced and Reliance fell by 7%. It was Rs 13 on Petrol.
I will watch 17,540 on the downside in NIFTY. 17,770 can be watched on the upside.
Follow us on the marketfeed app's Signal section to get real-time updates from the market. All the best for the day!
Post your comment
No comments to display