How to Open Demat & Trading Account? Step-by-Step Tutorial in Zerodha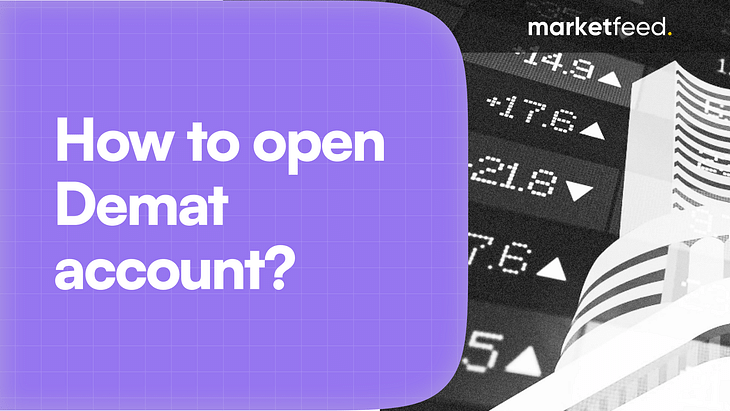 If you're considering starting your trading journey and joining the investing world, having a trading and Demat account is essential. Zerodha, India's leading discount brokerage firm, provides a seamless and user-friendly platform for investors to trade in the stock market. Opening a trading and Demat account with Zerodha is a straightforward process that can be done online. This article provides a clear, step-by-step guide on how to open a trading and Demat account with Zerodha.
How Many Demat & Trading Accounts Should You Have?
Having multiple Demat and Trading Accounts is common among successful traders and investors. You can effectively implement different strategies without confusion or mix-up if you have multiple accounts. You can also use different accounts for alternate investment portfolios. One account could be used for trading and another for investing. It's entirely up to you.
Documents Required for Opening a Demat Account:
Following are the documents required to open a Demat and trading account. Make sure you keep all these documents ready to make the account opening process smoother.
Self-attested copy of PAN with the signature under the applicant signature column.
Aadhar
An Aadhar-linked mobile number (mandatory to receive an OTP and ensign the account opening form)
Proof of bank account in your name (account statement with personal details)
A scanned copy of your signature (The signature must be with ballpoint or ink pens. Markers or sketch pens are not allowed)
Income proof
Click on the links to open a Demat and trading account with Zerodha, Upstox, and Fyers.
The link will take you to the account opening page.
Step-by-Step Tutorial to Open Demat & Trading Account in Zerodha
Step 1: Sign Up - Mobile Number
Enter the mobile number linked with your Aadhar and verify with OTP
Step 2: Sign up - Email
Enter your email address and verify with e-mail OTP.
Step 3: PAN Card & Date of Birth
Enter your Permanent Account Number (PAN) and Date of Birth (DoB), and click Continue.
Step 4: Pay the Account Opening Fee
Enable the segments that you want to trade in. We suggest you enable all the segments and open a full-fledged account with Zerodha.
Pay the account opening fee using UPI or other methods.
Step 5: Aadhar KYC
Complete Aadhar KYC by providing Zerodha access with your Aadhar details from Digilocker. Zerodha uses this to complete KYC and will not get access to your personal data. Enter your Aadhar number, verify with OTP, and click on Allow to complete the KYC process.
Step 6: Personal Details
Enter your personal details and complete your profile data. Set funds and securities settlement preference as 'Once every calendar quarter' and trading experience as relevant.
Step 7: Link Bank Account
Link your bank account to your Demat & Trading account using IFSC and account details. Alternatively, you can UPI-ID to link your bank account. Agree to all the terms and conditions and click continue.
Step 8: Webcam Verification (IPV)
Zerodha performs this process for user verification. Write the number displayed on the screen on clean white paper. Then hold it in front of you as shown in the image while facing the webcam. Once you finish this process, the verification will be complete.
Step 9: Upload Documents
Upload the requested documents (income statement, signature, etc.) and click continue.
Step 10: E-sign the Application Form
The application process will be complete upon signing the application. Click on the e-sign button, enter Aadhar details, and verify. Review the application for errors and click on 'Sign Now.' It will redirect you to another page, which will be automatically closed upon completion. Click on Finish, and voila, you're all set!
It may take up to 72 hours for the application to be verified. After verification, you will receive your login credentials via e-mail.
Kite is Zerodha's trading platform. You can access it via a web browser or mobile app, available for download on both the App Store and Play Store.
How to Open an Account with Other Brokers?
The procedure for opening a Demat and trading account with other stock brokers in India is very similar to that mentioned above.
Post your comment
No comments to display