RBI Stops Bank of Baroda From Adding Users to Mobile App - Top Indian Market Updates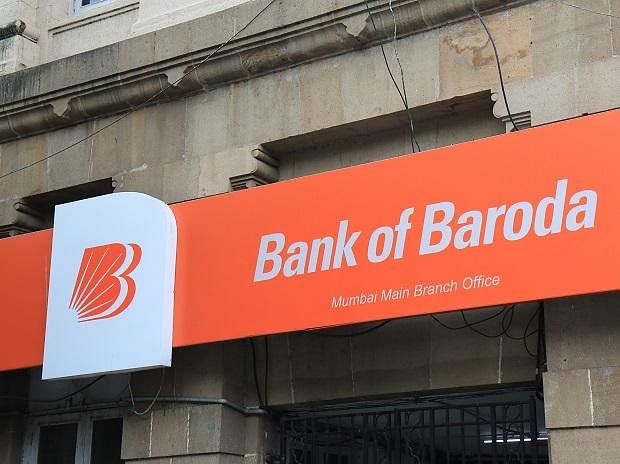 Here are some of the major updates that could move the markets tomorrow:
RBI stops Bank of Baroda from adding customers to its mobile app
The Reserve Bank of India (RBI) has directed Bank of Baroda to stop adding customers to its mobile application, bob World. The ban is based on certain material supervisory concerns observed in the manner of onboarding of their customers onto this mobile application. In July, Al Jazeera reported that Bank of Baroda officials had linked bank accounts to unrelated mobile numbers to achieve stiff targets to get customers to join the app.
Read more here.
Tata Power partners with Bridgestone to install EV chargers
Bridgestone India has partnered with Tata Power to install electric vehicle (EV) chargers for four-wheelers at its dealerships across India. Tata Power will install 25/30 kilowatt-hour (Kwh) capacity DC fast chargers. The chargers are capable of charging a four-wheeler within one hour and will allow 20-24 vehicles to be charged in a day. It will be operational 24x7.
Read more here.
Adani Group's $3.5 billion Ambuja loan moves ahead
A consortium of banks that had engaged in discussions to provide Adani Group with a $3.5 billion loan for refinancing the debt taken to acquire Ambuja Cements Ltd has now obtained internal approval for this loan. The banks will provide approximately $250 million each toward the syndicated loan. Barclays Plc, Deutsche Bank AG and Standard Chartered Plc are part of a larger consortium of banks.
Read more here.
India's crude steel output grows to 70 MT in April-Sept
India's crude steel production rose 14.7% YoY from 61.06 million tonnes (MT) to 69.65 MT during the April-September period of FY24. The increase in production was mainly due to improved capacity utilisation rates and the ramping up of capacities by key Indian steel players. The domestic consumption of finished steel also rose 14.77 YoY to 63.99 MT from 55.75 MT in FY24.
Read more here.
Godrej Properties to sell 14 acres of land in Gurugram
Godrej Properties is in advanced talks with Hero Realty to sell a 14-acre land parcel in Gurugram for around ₹730 crore. The real estate developer bought the land in Sector 89 around two years ago from a local land-aggregating company. The deal is said to be at an advanced stage and both parties have agreed on the transaction.
Read more here.
NSDL to acquire office space in BKC from IDFC Bank
National Securities Depository Ltd (NSDL) has acquired a 68,000 sqft office space from IDFC First Bank in Mumbai's Bandra-Kurla Complex (BKC) for approx. ₹198 crore. The property will serve as NSDL's new headquarters and is expected to be ready by January-February 2024. The decision is part of the consolidation of the bank's operations near its corporate office at IDFC FIRST Bank Tower in Mumbai.
Read more here.
SpiceJet and Celestial Aviation in advanced stages of settlement
SpiceJet Ltd and aircraft lessor Celestial Aviation Services Ltd are in advanced stages of settlement over a default of $29.9 million for nine aircraft. The National Company Law Tribunal (NCLT) has deferred the matter to November 7. SpiceJet is facing insolvency proceedings from two other aircraft lessors and an engine lessor. The airline has argued against the maintainability of these petitions.
Read more here.
L&T Construction secures significant order from Rajasthan govt
Larsen and Toubro Ltd's (L&T) construction arm has secured an order (worth ~₹1000-2500 crore) from the Rajasthan Government's public health and engineering department. The engineering, procurement and construction order is to build a water supply project in the Chittorgarh district of Rajasthan for 648 villages from the Chambal River. This order marks L&T's fourth order in this month so far.
Read more here.
Sterlite Technologies's subsidiary launches generative AI platform
Sterlite Technologies' subsidiary, STL Digital, has launched a generative AI platform, Alnnov. The generative AI services, frameworks, methodologies and solutions are designed for enterprises to accelerate Generative AI-led innovation and adoption. The platform will accelerate the generative AI-led adoption as well as innovation for modern enterprises.
Read more here.
Mazagon Dock signs Letter of Intent for 10 multi-purpose hybrid power vessels
Mazagon Dock Shipbuilders Ltd (MDL) has signed a Letter of Intent (LoI) with a European client. The LoI is to construct six firm units and four optional units of 7,500 DWT multi-purpose hybrid power vessels. The prices of these vessels will be finalised at the time of signing the official contract.
Read more here.
Dr Reddy's subsidiary faces antitrust lawsuit in US over Revlimid patents
Dr Reddy's Laboratories Ltd's wholly-owned subsidiary, Dr Reddy's Laboratories Inc., has been named as a defendant in a recently filed lawsuit in the US. The complaint, filed by Mayo Clinic and Lifepoint Corporate Services, asserts claims under federal & state antitrust laws and other state laws alleging that the defendants improperly restrained competition and maintained a shared monopoly in the sale of brand and generic Revlimid through their respective settlements of patent litigation.
Read more here.
Puravankara's sale bookings rises 102% YoY in Q2
Puravankara Ltd's sale bookings rose 102% YoY to ₹1,600 crore in Q2 FY24 from ₹791 crore in Q1. The company's sale bookings in value terms rose 89% YoY to 2.01 million square feet in Q2. It stood at 1.07 million in Q2 FY23. Average sales realisation also increased 7% to ₹7,947 per sq ft from ₹7,396 per sq ft last year.

Read more here.
Post your comment
No comments to display