RBI Raises Repo Rate to 4.9% - Top Indian Market Updates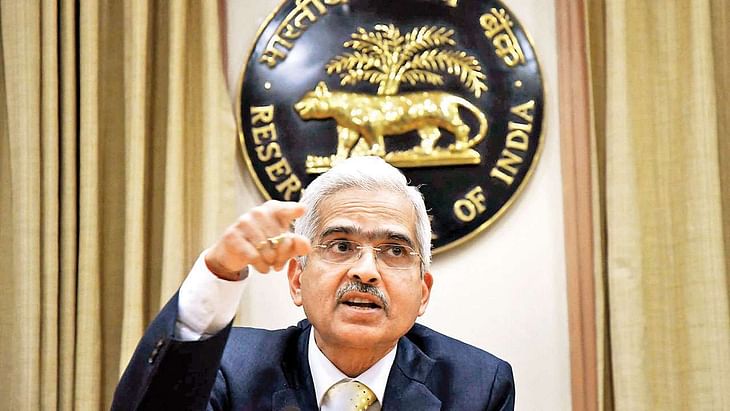 Here are some of the major updates that could move the markets tomorrow:
RBI raises repo rate to 4.9%
The Reserve Bank of India (RBI) has raised its key repo rate by 50 basis points (bps) to 4.90% to curb the rising inflation in our country. It is the second hike by the RBI in two months and is expected to hike borrowing costs for corporates and individuals. The government has entrusted RBI to ensure that retail inflation remains at 4%, with a margin of 2% on either side.
Repo rate is the interest rate at which a central bank lends money to all the other banks in the country. A hike in repo rates makes bank loans costlier, leading to lower circulation of money in the economy.
Read more here.
Ramkrishna Forgings secures order worth Rs 115 crore
Ramkrishna Forgings Ltd (RFL) has received an export order worth Rs 115 crore from a European Tier-1 supplier for a new differential housing case business. This order win will provide a boost to RFL's geographical diversification strategy and strengthen its European order book. RFL supplies rolled, forged, and machined products.
Read more here.
India's coal production rises 34% YoY to 71.3 MT in May
India registered a 33.8% YoY increase in coal production to 71.30 million tonnes (MT) in May. Out of the top 37 coal-producing mines, 23 produced at more than 100% capacity. The performance of 10 mines stood between 80-100%. Coal-based power generation declined by 3.82% YoY to 98,609 million units (MUs) in May.
Read more here.
Yes Bank to seek another term for CEO, restructure board
Yes Bank will seek shareholder approval for another three-year term for CEO Prashant Kumar and reconstitute the board by adding five new members. Three board members, including chairman and former AIG executive Sunil Mehta, will leave the bank. All three members were appointed by a government notification under a special scheme of restructuring after the bank nearly collapsed due to its failure to raise capital in March 2020.
Read more here.
Wipro, TCS to work at IBM's Kochi centre to co-create AI-based automation tech
Tata Consultancy Services (TCS) and Wipro will work at IBM's new automation innovation centre in Kochi to develop artificial intelligence (AI)-based solutions. The new centre will allow IBM and its ecosystem partners to build automation solutions through their lifecycle— product design, engineering, and support. It will help clients in the areas of business automation, Artificial intelligence for IT Operations (AIOps), and integration.
Read more here.
Tata Power Solar commissions 450 MW project in Rajasthan
Tata Power Solar has commissioned a 450 megawatt (MW) capacity solar plant for Brookfield Renewable India in Rajasthan. The project will produce over 800 gigawatt-hour (GWh) of clean energy annually and help reduce up to 600,000 tons of annual CO2 emissions. With the commissioning of this project, the company's total utility-scale solar project portfolio touches 9.7 gigawatt-peak (GWp).
Read more here.
BLS International's arm to acquire Zero Mass
BLS E-services Pvt. Ltd (BEPL) will acquire a 100% stake in Zero Mass Pvt. Ltd (ZMPL) for Rs 120 crore. ZMPL undertakes business correspondent services for various banks for last-mile connectivity. BEPL is a wholly-owned subsidiary of BLS International Services, a trusted global tech-enabled services partner for governments and citizens.
Read more here.
Ujjivan SFB's board to raise Rs 1,500 crore via NCDs
Ujjivan Small Finance Bank Ltd's board has approved a proposal to raise up to Rs 1,500 crore through the issue of non-convertible debentures (NCDs). The issue will be on a private placement basis in one or more tranches (rounds).
Lupin gets USFDA approval for cystic fibrosis drug
Lupin Ltd has received tentative approval from the US Food & Drug Administration (USFDA) to market Ivacaftor tablets in the U.S. The drug is used to treat cystic fibrosis (a disorder that damages the lungs, digestive tract, and other organs). As per IQVIA March 2022 data, Ivacaftor tablets had estimated annual sales of $109 million in the US.
Read more here.
Post your comment
No comments to display