RBI Raises Repo Rate by 50 bps. A Calm Ending to the Week - Post Market Analysis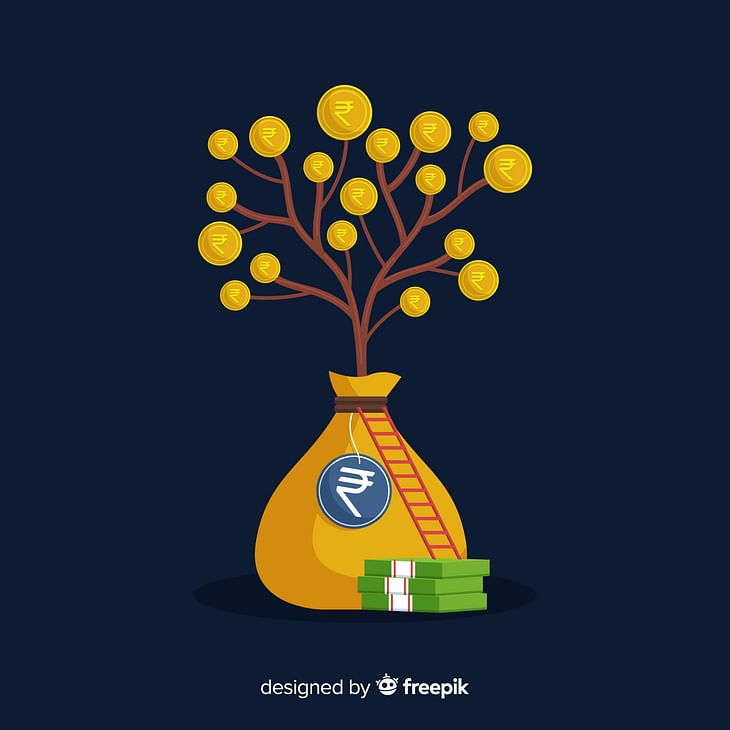 NIFTY opened the day at 17,423 and consolidated for nearly 4 hours. After that, the index moved down and took support at the 17,350 level. NIFTY closed the day flat at 17,397, up 15 points or 0.09%.
BANK NIFTY started the day at 37,868 and slowly moved up. But 38,150 again acted as a strong resistance and the index gave up most of the first half gains. Bank Nifty ended the day at 37,920, down by 165 points or 0.44%.
Nifty Auto (-1%) closed as the only index with notable change. Most of the other indices gave up morning gains and closed mixed.
Major Asian markets closed in the green. European markets are trading flat to red.
Today's Moves
Ultra Tech Cements (+2.8%) continued its rally and closed as the Nifty 50 Top Gainer. The stock has moved up 30% from the recent low.
Other cement related stocks-Shree Cements (+2.6%), Ramco Cements (+2.8%), ACC (+1.4%), Grasim (+1.2%) and JK Cement (+3.3%) also moved up.
Hindalco (-2.5%) continued the profit booking from yesterday and ended as Nifty 50 Top Loser.
ICICI Bank (+2.1%) today broke the resistance around the 828 level and hit the highest level of this year.
Titan (+0.38%) clocked a 13x times YoY jump in net profit at Rs 793 crore from Rs 61 crore last year.
M&M (-2%) reported a 67% rise in standalone net profit at Rs 1430 crore vs Rs 856 crore last year.
Manappuram Finance (+6.3%) saw strong volume throughout the day despite a 31% YoY fall in profits. However, the company posted a 9% increase in profit compared to last quarter. Muthoot Finance (+3.9%) also moved up.
Indigo (+4.7%) has introduced a three-door exit for flights. This will make boarding and deboarding faster, saving a lot of time. SpiceJet (+5.2%) also ended in the green.
DIPAM is expected to issue an expression of interest (EOI) for the demerger of NMDC (+3.2%)'s Nagarnar steel plant
Jindal Saw (-4.8%) posted a 96.8% fall in Q1 profit to Rs 4.8 crores from Rs 152 crore last year.
Minda Corp (+5.3%) jumped after reporting a net profit of Rs 52.5 crore in the first quarter against Rs 7.1 crore (YoY).
Shares of CAMS (-3%), Venkeys (-11.4%) and Graphite (-5.5%) fell after reporting Q1 results today.
Britannia (-2.3%), Bal Krishna and (-6.7%), Adani Trans (-6.1%), and GAIL (-5.1%) closed in the red after the Q1 results yesterday.
Markets Ahead
As expected, the RBI announced a 50 basis points hike in the repo rate to 5.40% today.
The central bank retained the FY23 GDP forecast at 7.2%. The average CPI forecast for FY23 was kept unchanged at 6.7%. 
Nifty and Bank Nifty moved up for three weeks in a row, up by more than 1%. The resistance at 17,480 is so clear now, also watching the 17,150 support.
A day candle close above 38,200 in Bank Nifty is expected to give more upside. We are watching the 36,800-37000 zone as the support for the coming week
Nifty IT ended as the Top Performer of the week and it looks like more fuel is left in the tank.
Let's get into some technicals today. Did you apply the RSI indicator to Nifty and Bank Nifty? What do you see?  Share your thoughts and analysis in the comment section of the marketfeed app.
Post your comment
No comments to display