RBI Raises Repo Rate by 35 bps to 6.25% - Top Indian Market Updates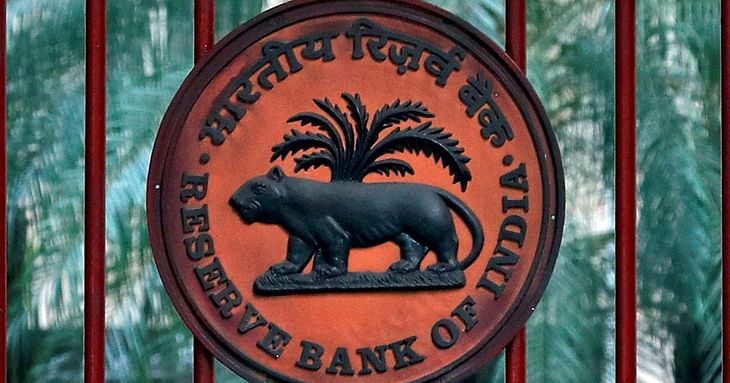 Here are some of the major updates that could move the markets tomorrow:
RBI raises repo rate by 35 bps to 6.25%
The Reserve Bank of India's (RBI) Monetary Policy Committee (MPC) increased the repo rate from 5.9% to 6.25% (up 35 basis points). With this hike, the RBI has broken the 50-basis-point-hike trend it opted for in each of the last three policy meetings. The RBI also cut India's GDP growth projection for FY23 from 7% to 6.8%. The central bank retained the FY23 inflation projection at 6.7%.
[The repo rate is the key rate at which the RBI lends short-term funds to commercial banks. 100 bps = 1%]
Read more here.
Indus Towers to raise up to ₹1,500 crores via NCDs
Indus Towers Ltd's board has approved raising up to ₹1,500 crores through the issuance of non-convertible debentures (NCDs) in three rounds on a private placement basis. The company will allot 15,000 rated, listed, unsecured, redeemable NCDs of the face value of ₹10 lakh each. The funds will be utilized for the company's growth and capital expenditure (capex) needs.
Read more here.
India's April-November finished steel exports fall 55% YoY
India's finished steel exports fell 55% year-on-year (YoY) to 4.3 million tonnes (MT) from April to November 2022 due to a slowdown in global demand and the decision by India to impose an export tax on some steel products. The country's finished steel output rose 6.4% YoY to 77.7 MT during the same period, while consumption went up by 12% to 75.3 million tonnes.
Read more here.
5G services expanded to 50 towns since October 1: Ashwini Vaishnaw
Telecom operators have expanded 5G services to 50 towns across India since the launch on October 1, said Communications Minister Ashwini Vaishnaw. "No feedback/complaints have been received by telecom service providers (TSPs) for any difficulties faced by 5G users wherever the 5G network is available," he added. TSPs (Reliance Jio, Bharti Airtel) are presently providing 5G services to their subscribers with 5G-enabled devices at no extra cost.
Read more here.
GMR Airports, NIIF announce partnership to invest in three airports
GMR Airports Ltd (a subsidiary of GMR Airports Infrastructure Ltd) and the National Investment & Infrastructure Fund (NIIF) announced a financial partnership for NIIF to invest in the equity capital of three airport projects. This includes the greenfield international airports at Mopa (Goa) and Bhogapuram (Andhra Pradesh). It will be NIIF's first investment in an airport asset in the country and its first direct investment in Goa.
Read more here.
IIFL Securities' online retail trading business to merge with 5paisa Capital
Discount broking firm 5paisa Capital Ltd (an IIFL Group firm) has decided to merge IIFL Securities' online retail broking business with itself. The reorganization between the two IIFL Group entities aims to consolidate the online retail trading businesses under one single entity. After the transaction, IIFL Securities will focus on wealth management and advisory. The merger will increase 5paisa.com's customer base by 40% to 4.7 million.
Read more here.
Dabur plans to enter the feminine care market
Consumer goods firm Dabur Ltd plans to enter India's feminine care market. In the ₹5,400-crore sanitary napkin segment, Dabur's new product under the "Fem" brand will compete with P&G's Whisper and Johnson & Johnson's Stayfree. The product will be exclusively launched on Flipkart.
Read more here.
Post your comment
No comments to display