RBI Hikes Repo Rate by 50 bps to 5.9% - Top Indian Market Updates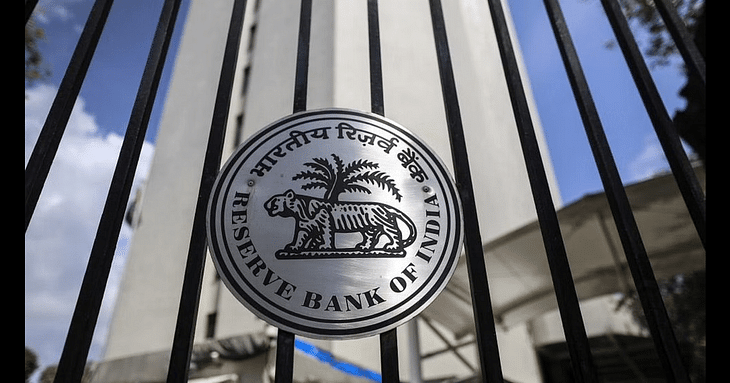 Here are some of the major updates that could move the markets on Monday:
RBI hikes repo rate by 50 bps to 5.9%
The Reserve Bank of India (RBI) has hiked the repo rate by 50 basis points (bps) to 5.90% to control high inflation rates. This is the fourth straight increase in the current cycle. The RBI has now raised rates by a total of 190 bps since its mid-meeting hike in May 2022. The central bank has lowered India's real gross domestic product (GDP) forecast for FY23 from 7.2% to 7%. It has also maintained the consumer price index (CPI) inflation forecast for FY23 at 6.7%
Read more here.
Akasa Air partners with RateGain for dynamic allocation of airfares
Akasa Air has partnered with RateGain Travel Technologies Ltd for gathering real-time air travel information that will help the airline in deciding dynamic fares. RateGain said its AI-powered platform, AirGain, provides the airline's revenue and pricing teams with the most accurate and reliable market insights to build a competitive pricing strategy. It provides real-time competitor insights across channels to reduce disparity and revenue losses.
Read more here.
HDFC raises lending rate by 50 bps
HDFC Ltd hiked its lending rate by 50 basis points (bps) after the Reserve Bank of India (RBI) raised the benchmark interest rate to curb inflation. The move would increase equated monthly installments (EMIs) for housing loans by the firm. HDFC has undertaken seven rate hikes in the last five months.
Read more here.
PM Modi to launch 5G services on Saturday
Prime Minister Narendra Modi will launch 5G services in India tomorrow during the inauguration of the sixth edition of India Mobile Congress (IMC-2022). Mobile operators plan to commence the commercial rollout of 5G after that. Reliance Jio and Bharti Airtel have announced plans to start 5G later in October, and metro cities will be provided with services by Diwali.
Read more here.
Inox Leisure opens multiplex theater in Srinagar
Inox Leisure Ltd has commenced commercial operations of a multiplex cinema theatre in Srinagar, Jammu & Kashmir. The multiplex consists of three screens and 522 seats. INOX is now present in 74 cities with 165 Multiplexes, 705 screens, and a total seating capacity of 1,57,290 across India.
Read more here.
LTTS partners with Qualcomm to provide solutions for 5G private networks
L&T Technology Services Ltd (LTTS) has extended its collaboration with US-based chipmaker Qualcomm Technologies to deploy end-to-end solutions for the global 5G private network industry. LTTS will establish an engineering center of excellence in California with Qualcomm Technologies' support to accelerate the adoption of 5G private wireless networks.
Read more here.
Vi partners with CareGame to launch 5G mobile cloud gaming in India
Vodafone Idea Ltd has partnered with Paris-based gaming technology company CareGame to launch 5G mobile cloud gaming in India. The company said that with 5G's low latency technology, the cloud gaming industry is expected to democratise even further. Android and iOS users will be able to experience high-quality mobile gaming across popular genres without downloading them.
Read more here.
Dilip Buildcon emerges as lowest bidder for ₹723 crore project
Dilip Buildcon Ltd was declared as the lowest (L-1) bidder for Phase 2 of the Ahmedabad Metro Rail project in Gujarat. The project entails the construction of 7.5 kilometers of elevated viaduct and seven stations from Sector-1 to Mahatma Mandir. The cost of the project (excluding GST) is expected to be ₹723.45 crore.
Read more here.
India's core sector growth slows to 3.3% in August
The output of eight core infrastructure sectors grew 3.3% in August 2022— the lowest in nine months. The production growth of core sectors stood at 12.2% in the year-ago period. Output growth of eight infrastructure sectors (coal, crude oil, natural gas, refinery products, fertiliser, steel, cement, and electricity) was 9.8% during April-August of FY23, compared to 19.4% a year ago.
Read more here.
Post your comment
No comments to display