Range-Bound Expiry Tomorrow? - Post-Market Analysis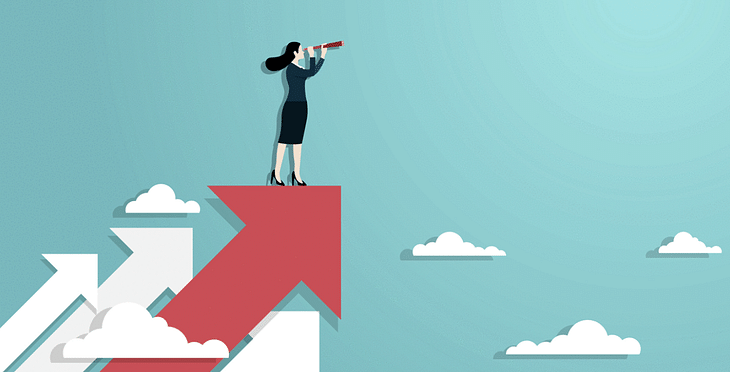 NIFTY opened the day at 17,665 with a gap-down of 45 points. After taking support from yesterday's close, there was a steady up-move of 160 points to close the day at 17,754, up by 42 points or 0.24%.
BANK NIFTY started the day at 41,178 with a gap-down of 172 pts. It consolidated in a range of 150 points throughout the day, then gave a breakout of the consolidation zone, and also yesterday's closing resistance to close at 41,577, up by 226 pts or 0.55%.
NIFTY Auto (+0.85%), NIFTY PSU Bank (+0.69%), NIFTY Media (+0.54%) moved up the most. NIFTY Realty (-0.68%), NIFTY Pharma (-0.49%) & NIFTY IT (-0.38%) closed in the red today.
Major Asian markets closed mixed. European markets are trading in the red currently.
Today's Moves
IndusInd Bank (+4.79%) surged after reports suggested that RBI is likely to extend the private-sector lender's CEO Sumant Kathpalia's tenure by three years.
Shares of Adani Enterprises, Adani Ports, Adani Green, Adani Total Gas, and Adani Transmission closed 2.8-5% in the green. GQG Partners' founder Rajiv Jain said his firm would likely expand its investment in the Adani Group.
HAL (+5.6%) moved up after India's defence ministry signed a Rs 6,800-crore contract with the company to procure 70 basic trainer aircraft.
Bajaj Finance (-2.25%) was NIFTY50's top loser. Ambit Capital said the company's assets growth is likely to slow down and assigned a "Sell" rating to the stock.
Nykaa (-3.21%) fell after rating agency Macquarie said it sees a 23% downside in the stock and flagged profitability concerns.
Aptus Value Housing Finance Ltd (-6.04%) fell heavily after reports said Cholamandalam is planning a takeover of the company.
Markets Ahead
I loved today's Nifty chart very much as it respected technicals well. It took good support from the 17,600 range, faced resistance from yesterday's low around 17,700 and a beautiful breakout at 3 PM. I am expecting FIIs to be net buyers today.
ICICI Bank created a double-bottom breakout today. I will expect upside movements in the stock, even if it retraces back to 867 levels.
Bank Nifty had a very confusing chart setup today. It took support from 41,100 and bounced back. But it closed 120 pts away from the 41,700 resistance. Even if Bank Nifty breakout from these levels, watch how the large time frame candle reacts in the 41,800-42,000 zone.
As we discussed on Friday, I don't expect a long breakout now as most market participants are very confused, and 17,800 will be a major resistance.
All set for expiry day tomorrow? What levels in NIFTY, BANK NIFTY will you be looking at? Let us know in the comments section of the marketfeed app!
Post your comment
No comments to display