Rally Continues - Pre Market Analysis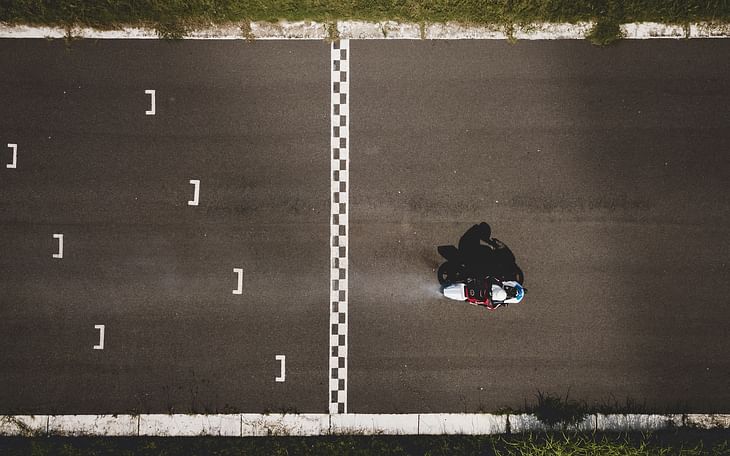 Here are some of the major updates that could move the markets today:
Stocks
Adani Enterprises reported an over 2-fold YoY rise in consolidated net profit for the March quarter to Rs 722.5 crore. Revenue increased 26% YoY to Rs 31,346.05 crore.
TVS Motor reported a 49.5% YoY rise in net profit for the quarter ended March to Rs 410.27 crore. Revenue from operations grew 19.4% YoY to Rs 6,605 crore.
Britannia will release its quarterly numbers today. Brokerage Sharekhan expects the company to report a 16% YoY rise in net sales to Rs 4,103 crore, led by 2-3% growth in volume and a 13% increase in prices. Net profit is seen 27.5% higher at Rs 482 crore.
Paytm will release its March quarter numbers today. It is seen reporting decent numbers with further improvement in net payment margins, partly aided by recognition of annual UPI payouts from the government in this quarter.
Coal India will pump in Rs 91,000 crore in various projects, including diversification and mine development, by 2025-26.
What to Expect Today?
NIFTY opened flat at 18,097 and had a perfect up-trending day. There was consolidation at the top towards the end and a last-hour breakout took the index above 18,250. NIFTY closed at 18,256, up by 166 points or 0.92%.
BANK NIFTY opened flat at 43,304. The up-move started slowly and the index fired up later. BNF closed at 43,685, up by 373 points or 0.86%.
IT moved up by 0.5%.
The US markets had another red day. The European markets also closed in the red.
The Asian markets are trading mostly lower.
The U.S. Futures and European futures are trading higher.
SGX NIFTY is trading lower at 18,235.
All the factors combined indicate a flat to gap-down opening.
NIFTY has supports at 18,225, 18,180 and 18,120. We can expect resistances at 18,270, 18,420 and 18,500.
BANK NIFTY has supports at 43,450, 43,350 and 43,265. Resistances are at 43,740, 44,000 and 44,150.
INDIA VIX is at 11.7.
Foreign Institutional Investors net-bought shares worth Rs 1,400 crores. Domestic Institutional Investors also net-bought shares worth 400 crores.
Hope you remember we discussed yesterday regarding the possibility of a big move as there was proper shorting done and also, a pullback was absolutely fine for the rally. There was a perfect up-trending day on expiry.
It is weekly close today and it is a strong green candle in NIFTY. At the same time, the US markets are down by more than 2% this week. Our market has been able to rally without the support from the global cues.
FIIs have a big share in the recent rally. Provided the global cues turn positive and FII inflow continues, we can see an all-time high in the coming weeks. What can stop the rally is either a pull-back or consolidation. But these would just delay ATH only. However, if there is a big negative cue, that can trigger a round of fall.
HDFC posted stellar results yesterday. This contributed to the up-move towards the close. 
The European Central Bank hiked the interest rate by 25 basis points.
I will watch 18,180 on the downside in NIFTY. 18,270 can be watched on the upside.
Follow us on the marketfeed app's Signal section to get real-time updates from the market. All the best for the day!
Post your comment
No comments to display