PSP Projects Limited, The Next Infra MultiBagger?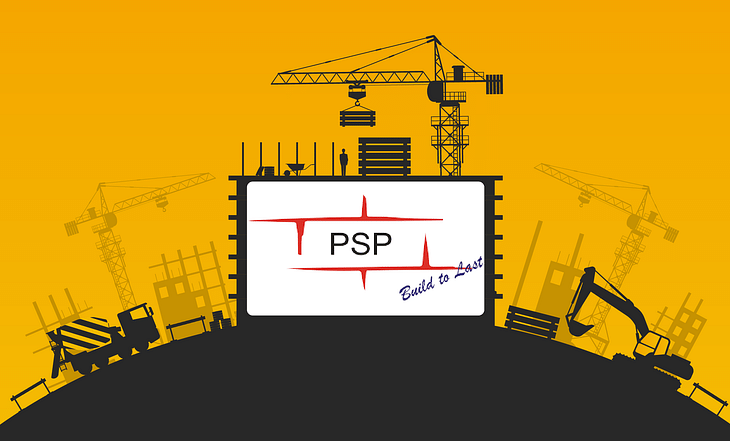 PSP Projects, a construction company, has been all over the news in recent weeks for securing large orders that tend to be higher than its overall market capitalization. Let us dive deep into the specifics regarding this highly-promising firm.
Company Profile - PSP Projects Ltd
PSP Projects Limited is one of India's fastest-growing construction companies based in Ahmedabad, Gujarat. It was incorporated in 2008. The company provides construction services for industrial, institutional, residential, social infrastructure, and commercial projects in India. It constructs industrial buildings for pharmaceutical plants, food processing units, and manufacturing and processing facilities. It is also engaged in the construction of buildings for hospitals and healthcare services, educational institutions, malls, hospitality services, and corporate offices. PSP Projects undertakes central and state government projects and constructs buildings for group housing and townships.
PSP Projects has established itself as one of the most professionally-managed infrastructure companies in India. Prahaladbhai Shivrambhai Patel, the CEO and Chairman & Managing Director, has over 20 years of experience in the field of civil construction. He has played a significant role in the development of the company. Patel holds a majority stake (~51%) in the company. The total promoter shareholding stands at 74.18%.
Recently, the company said it would acquire the remaining 26% stake in PSP Projects & Proactive Constructions Pvt Ltd.
Financial Performance
Over the last 5 years, PSP Projects' revenue has grown at a yearly rate of 39.64%, whereas the industry average stood at 5.03%. During the same period, the company's profit has shown an impressive CAGR of 56.22%. Its return on capital employed (ROCE) is 40.67%, which is very high compared to its competitors in the construction industry. This means that for every Rs 100 worth of capital employed, PSP Projects earns Rs 40.6 on it. The company has also been maintaining a healthy dividend payout over the years. In a highly competitive industry, the company has been able to obtain a market share of only 0.53%. PSP Projects has managed to control its debt through strong cash flows.
PSP Projects reported a 44% year-on-year (YoY) increase in revenue at Rs 1,499.26 crore for the financial year ended March 31, 2020. This is the highest-ever revenue it has achieved since its inception in 2008. It had posted a net profit of Rs 129.13 crore for the same period.
Now, let us look at the construction company's financial performance in Q3 FY21. PSP Projects reported a 20.13% YoY decline in net profit to Rs 29.17 crore for the quarter ended December (Q3). It had posted a net profit of Rs 36.52 crore in the corresponding quarter last year. The company's total revenue declined 7.78% YoY to Rs 390.16 crore. However, the company has ramped up its construction activities and is all set to complete projects in the months to come.
Massive Orders
As of March 31, 2020, PSP Projects Ltd had completed a total of 143 projects. This included 55 industrial projects and 21 government projects. The company has also constructed hospitals, educational institutions, commercial spaces, and corporate offices in Gujarat and nearby states. They continue to receive contracts from large pharmaceutical companies for setting up manufacturing plants.
The company is currently constructing the world's biggest office complex - The Surat Diamond Bourse - in Khadoj DREAM City, Gujarat. It has a contract value of Rs 1,575 crore and a built-up area of 66 lakh sq. ft. PSP Projects is also constructing large housing projects in Maharashtra, and medical colleges/hospitals in Gujarat.
Recent Announcements
On February 4, 2021, PSP Projects announced that it received a Letter of Intent (LOI) for a project worth Rs 588.62 crore from a private developer in Ahmedabad. Further, the company has been ranked the L1 bidder (Lowest Bidder) by a regulatory authority for projects totaling to Rs 1,249.41 crore. The project consists of the construction of medical colleges at multiple locations in Uttar Pradesh.
The company received large orders on February 5 as well. It has secured an additional work order worth Rs 236 crore for an institutional project in Gujarat. Also, PSP Projects has emerged as the L1 bidder by a regulatory authority for projects totaling Rs 420.89 crore for the construction of medical colleges in Uttar Pradesh.
PSP Project's share price had surged by 16% since these announcements took place.
Is PSP Projects Undervalued?
Since April 2020, the share price of PSP Projects has increased by 53%. It has a market capitalization of ~Rs 1,710 crore. However, based on the large order book and strong overall revenues (which are higher than the market cap), it feels that the stock is undervalued.
However, the Price to Earnings (P/E) ratio is 24.1, which is quite high as compared to its peers. This is compared to industry leader Larsen & Toubro's (L&T) PE ratio of 19.04 and GMR Infra's PE ratio of -5.3. PE ratio relates a company's share price to its earnings per share. A higher P/E ratio shows investors are willing to pay a higher price because of better future growth expectations.
The company's Price to Book (P/B) ratio stands at 3.8, which is quite high when compared to the industry average. The P/B ratio compares a company's market value to its book value. It indicates the inherent value of a company and is the measure of the price that investors are ready to pay even for no growth in the business. [The market value of a company is its share price multiplied by the number of outstanding shares. The book value is the net assets of a company]. But this might change with the company's next quarterly or annual result.
As we can see, PSP Project's growth over the years has been driven by a strong management team, high sales revenue, and cost-control measures. It has become the go-to company for large infrastructure projects in Gujarat and surrounding areas. Can it become the next L&T? The recent orders received by the company has boosted investor sentiments. Let us look forward to seeing how the company aims to further secure its position in the highly-competitive construction industry.
Post your comment
No comments to display