Protests in China. Can Nifty Have a Green Close Still? Pre Market Analysis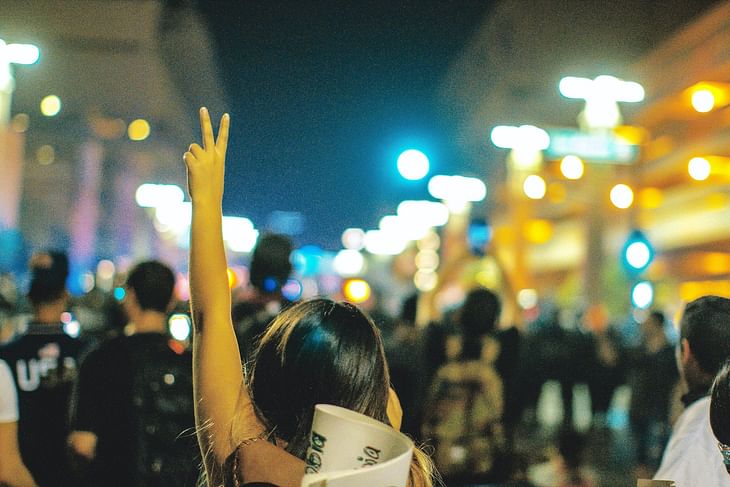 Here are some of the major updates that could move the markets today:
Stocks
Hero MotoCorp said it will increase the prices of its motorcycles and scooters by up to Rs 1,500, with effect from December 1.
Bajaj Finance has entered into a share-purchase agreement to acquire up to a 40 per cent stake in Snapwork Technologies by way of primary and secondary transactions for Rs 93 crore. The company intends to strengthen the technology roadmap through this acquisition which will be completed by December 2022.
Godrej Properties expects to launch a luxury housing project at Ashok Vihar in the national capital in March quarter and is eyeing Rs 8,000 crore of sales revenue from this property.
Indian Oil Corporation has raised Rs 2,500 crore by issuing 25,000, 7.44 percent NCDs of Rs 10 lakh each on a private placement basis. IOC will utilise funds for refinancing existing borrowing or funding capital expenditure.
Nykaa has recorded a 75 per cent growth in gross merchandise value and a 12-fold jump in revenue on Day 1 of its Pink Friday sale.
What to Expect?
NIFTY opened flat at 18,533 and moved down initially on Friday. The index took support at 18,450 and moved higher with intermittent profit bookings to close finally at 18,513, up by 29 points or 0.15%.
BANK NIFTY opened flat at 43,269 and had a down-trending day. The indec took support at 42,880 and moved higher to close at 42,983, down by 91 points or 0.21%.
IT moved up by 0.5%.
The US markets closed mixed and the European markets closed flat to green.
The Asian markets are trading lower.
The U.S. Futures and European futures are trading in the red.
SGX NIFTY is trading at 18,590 indicating a small gap-down opening.
NIFTY has supports at 18,470, 18,450 and 18,370. We can expect resistances at 18,500, 18,530 and 18,600.
BANK NIFTY has supports at 42,880, 42,600, 42,350, 42,200 and 42,000. Resistances are at 43,000, 43,200, 43,350 and 43,500.
FINNIFTY has supports at 19,160, 19,100 and 19,040. Resistances are at 19,230, 19,280 and 19,340.
NIFTY has the highest call OI build-up at 19,000. The highest put OI build-up is at 18,300.
BANK NIFTY has straddle built at 43,000.
Foreign Institutional Investors net-bought shares worth Rs 400 crores. Domestic Institutional Investors net-sold shares worth 300 crores.
INDIA VIX is at 13.3.
We had an all-time high close for NIFTY on Friday. Let us hope that the breakout sustains. The up-move on Thursday was strong and though we did not get a green candle on Friday, it was a bullish candle.
BANK NIFTY was hammered. However, the index is very near the 43K mark and thus, there is a possibility that the sector could guide the general market further.
On the other end, IT looks strong. With both IT and BNF in bullish mode, 19K is not a hard task for NIFTY.
I will be watching 2633 in Reliance since we had a very strong up-move from the heayweight's side on Friday.
There are massive protests in China against the strict Zero Covid policies and that has led to the bearish start for the global markets this week. Dow futures also has reacted to it. Let us see if our markets slow down with negative global cues. Probably, there are market participants waiting for the dip to buy more.
I will be closely watching 18,400 on the downside and 18,600 on the upside.
Follow us on the marketfeed app's Signal section to get real-time updates from the market. All the best for the day!
Post your comment
No comments to display