Profit Booking at ATH or Fall Incoming? - Post-Market Analysis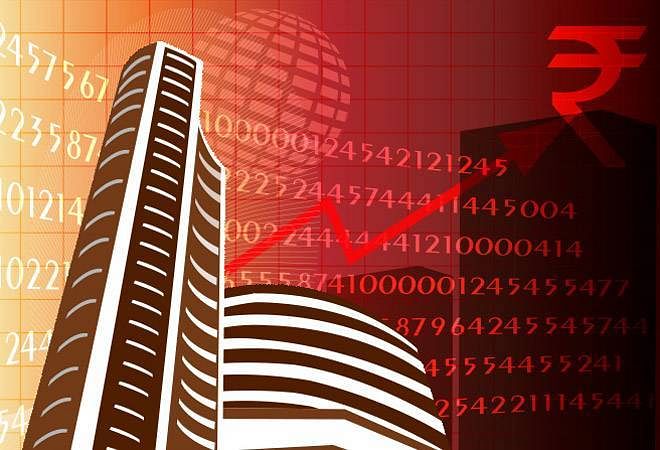 NIFTY started the day at 19,422 with a gap-down of 74 points. From the opening, Nifty made a decent rally till 19,524, creating another all-time high (ATH)! But the index immediately saw a huge sell-off to 19,350 levels, made a small pull-back, and then continued the fall again to 19,300 levels. Nifty closed at 19,331, down by 165 points or 0.85%.
BANK NIFTY (BNF) started the day at 45,118 with a gap-down of 221 points. Unlike Nifty, Bank Nifty didn't have enough strength and was bearish throughout. The index gave a sharp fall to 44,850 levels and tried moving up. But the earlier support zone of 45,000 acted as resistance, and the index fell again. BNF closed at 44,925, down by 414 points or 0.92%.
All indices except Nifty Media (+3.91%), Nifty PSU Bank (+0.98%), and Nifty Auto (+0.29%) closed in the red. Nifty FMCG (-1.53%) fell the most.
Major Asian markets closed in the red. Germany's DAX and France's CAC40 are currently trading in the green, while UK's FTSE100 is in the red.
Today's Moves
Tata Motors (+2.9%) was NIFTY50's top gainer. The automaker reported a strong jump in its Jaguar-Land Rover (JLR) sales during the April-June quarter.
Olectra Greentech (+9.5%) jumped after securing an order for 5,150 electric buses worth ₹10,000 crore from the Maharashtra government.
ideaForge nearly doubled IPO investor wealth on Day 1 with a 94% listing gain! The stock debuted at ₹1,300 on NSE.
ZEEL (+8.8%) surged on the back of a large block deal.
Adani Ports (-2.8%) was NIFTY50's top loser. As per reports, the promoters of the Adani Group will continue to sell holdings in group companies in the coming months.
Hindustan Unilever (-2.1%) fell after hitting a fresh 52-week high of Rs 2,769.65 during the day.
Markets Ahead
We saw good corrections in major indices today, and they are at major support zones: 19,300 in Nifty and 44,800 zones in Bank Nifty.
As we said in yesterday's post-market report, if Nifty breaks the 19,440 level, we can see a fall to 19,350— and we saw that happen today! In Bank Nifty, we said that if the 45,100 zone is breached, we can expect a target of 44,700 (which is also the gap-filling region).
Nifty: The index is at a very important support zone of 19,300, and the resistance to be watched is the ATH at 19,520 zones. On an hourly time frame, the index is taking support according to the Fibonacci levels. If there is a breakdown from there, we can expect targets of 19,150 on the downside and the second target can be 19,020 in the coming week. If Nifty retraces from here, we can see another round of rally on the upside.
Bank Nifty: The index is looking much more weak than Nifty. It has broken down from the consolidation zone in which it was trading (45,400 and 45,100). Now, the immediate support is 44,700 and resistance will be 45,000 zones. If the support levels are beached, the index can fall to 44,500 zones. If the index goes back above 45,000, it can be in the sideways zone again.
Do tune into The Stock Market Show at 7 PM on our YouTube channel!
How did this week go? Are you in net profit or loss? Let us know in the comments section of the marketfeed app.
Post your comment
No comments to display