Positivity in the Global Markets; NIFTY Likely to Move out of the Channel - Share Market Today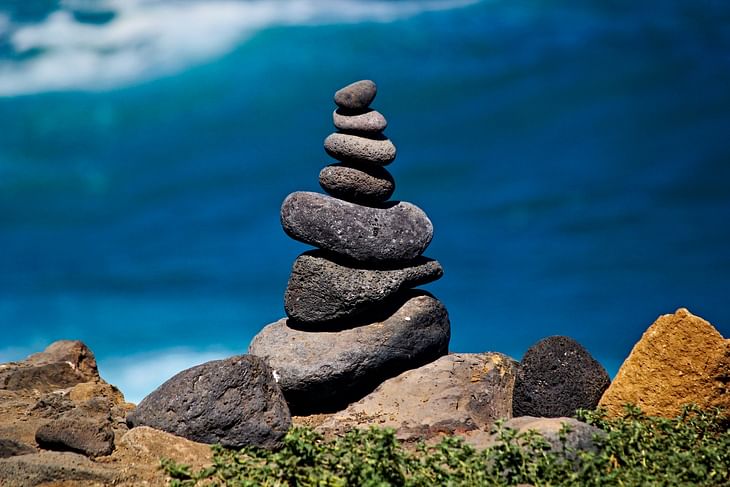 Here are some of the major updates that could move the markets today:

Stocks
HDFC Bank reported a 20.91 per cent jump in its June quarter net profit at Rs 9,579.11 crore on the back of overall growth. On a standalone basis, its net profit increased to Rs 9,195.99 crore from Rs 7,729.64 crore in the year-ago period, but was down from Rs 10,055.18 crore in the preceding March quarter.
Tata Steel has planned capital expenditure (capex) of Rs 12,000 crore on its India and Europe operations during the current financial year. The domestic steel major plans to invest Rs 8,500 crore in India and Rs 3,500 crore on the company's operations in Europe.
Indian Oil has launched a unique Bikers Cafe to cater to the needs of biker expeditions to the Himalayas as it looks to retain its market leadership with differentiated offerings tailored for various consumer sets.
Jindal Steel and Power reported a multifold jump in consolidated net profit to Rs 2,770.88 crore for the quarter ended on June 30, 2022, on account of higher income. The company's 'total profit' was at Rs 14.25 crore in the April-June period of 2021-22.
Vedanta expects to bring into operation two coal blocks in Odisha in this fiscal and is working out a plan to fast-track the operationalization of another coal mine in the eastern state.
Vodafone Idea shareholders have approved equity allocation worth Rs 436.21 crore to its promoter entity, the Vodafone Group. As per voting results submitted to the stock exchanges, 99.94 per cent of VIL shareholders approved allocation of the equity to Vodafone Group firm Euro Pacific Securities.
What to Expect? 
NIFTY opened with a gap-up at 15,994 and moved down on Friday. A strong support was taken at 15,940 and the index made a V-shape recovery. NIFTY closed at 16,049, up by 111 points or 0.69%.
BANK NIFTY opened with a gap-up at 34,665 and moved down. The index took multiple supports at 34,500 and finally bounced from there. However, there was no major buying and the index closed at 34,683, up by 31 points or 0.09%.
AUTO moved up by 2%.
The US markets and the European markets closed well in the green.
The Asian markets are trading higher. The U.S. Futures and the European futures are trading around 0.2% in the green.
SGX NIFTY is trading at 16,190 indicating a gap-up opening.
NIFTY has supports at 16,000, 15,940 and 15,870. We can expect resistances at 16,050, 16,150, 16,190 and 16,280.
BANK NIFTY has supports at 34,640, 34,500 and 34,200. Resistances are at 34,840, 35,000, 35,400 and 35,550.
NIFTY has the highest call OI build-up at 16,600. The highest put OI build-up is at 16,000.
BANK NIFTY has the highest call OI build-up at 35,000 and the largest put OI build-up is at 34,500.
Foreign Institutional Investors net sold shares worth Rs 1600 crores. Domestic Institutional Investors net bought shares worth Rs 1100 crores.
INDIA VIX is at 17.6.
HDFC Bank announced a strong quarterly result with 20% growth YoY. Let us see how the heavyweight moves today.
It was a strong close for the global markets on Friday and this will add positivity to our markets. However, breaking 16,280 will be a challenge. Even if that level is crossed, the zone of 16,450 to 16,500 will be rather hard for the index to cross in the coming days.
This week has fewer major events other than the quarterly results. However, the sentiments can be driven by the comments at the ECB Press Conference on Thursday.
Let us watch FMCG heavyweights which are rallying for the last weeks.
Look at the hourly charts in NIFTY. You can see that there is a down-trending channel. There have been impulsive down-moves and pull-backs. 16,050 was a major level in this trend and there will be a trend reversal with NIFTY opening higher. Let us see how the first hour ends.
It is important to watch BANK NIFTY which is bearish in a longer timeframe and a close above 35,000 is necessary for the general market to move higher.
I will be watching 16,000 on the downside and 16,280 on the upside.
Follow us on the marketfeed app's Live Feed section to get real-time updates from the market. All the best for the day!
Post your comment
No comments to display