Polygon Founder Launches $50M Web3 Fund - Top Crypto Updates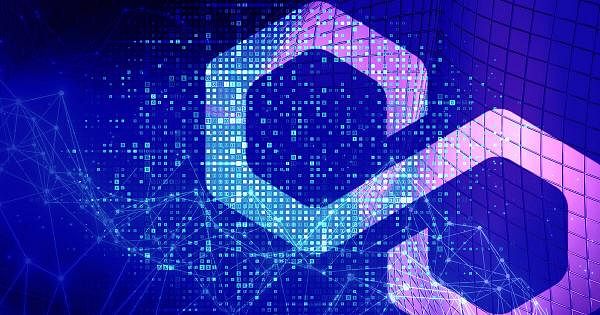 Polygon founder launches $50 million early-stage Web3 fund
Symbolic Capital, a new crypto-focused venture capital firm headed by Polygon blockchain founder Sandeep Nailwal, has raised $50 million for a fund to invest in early-stage Web3 companies. Investors in the Symbolic fund included a number of crypto industry participants, protocols, exchanges, auditing firms, and venture capitalists.
[Web3 is an idea for a new iteration of the World Wide Web that incorporates concepts such as decentralization and blockchain technologies to give power back to the users in the form of ownership.]
Crypto prices today: Bitcoin falls 1.5%, ETH down 3.1%
Bitcoin is currently trading at $21,399.11, a decline of 1.49% over the previous day. Ethereum is down 3.18% over the last 24 hours to $1,649.8. Solana fell 4.2% to $34.67, while Cardano is trading higher by 3% at $0.479. Avalanche (AVAX) has fallen sharply by 5% to $22.49. The global crypto market cap stands at $1.03 trillion, a 1.89% decline over the previous day.
ED raids 5 premises linked to CoinSwitch Kuber
The Enforcement Directorate (ED) searched five locations linked to crypto platform CoinSwitch Kuber on Thursday. It is the third exchange to be investigated by ED for the alleged diversion of proceeds of crime raised by 365 instant loan apps by offering loans at exorbitant rates of interest.
This comes weeks after the central agency raided the offices of Zanmai Labs, the operating agency of India's largest crypto exchange WazirX.
Samsung plans to launch crypto exchange in South Korea by 2023: Report
As per reports, Samsung's investment arm is eyeing the launch of its own cryptocurrency platform in South Korea. Samsung Securities is one of seven domestic brokerages looking to start operating a crypto exchange in the first half of next year. Talks with local authorities over securing licensing are said to be in advanced stages.
CoinDCX launches DeFi mobile app
Crypto exchange CoinDCX launched Okto, a decentralised finance (DeFi) mobile app aimed at easing the transition of crypto consumers to DeFi. Okto will help users securely navigate DeFi and access thousands of tokens from multiple decentralised exchanges (DEXs) across blockchains with its in-built wallet. It will be available in India within CoinDCX Pro and as a standalone Okto App globally.
Alchemy acquires Ethereum coding platform ChainShot
Blockchain development company Alchemy has acquired ChainShot, an educational platform that helps aspiring Web3 developers enter the crypto space. ChainShot offers courses and an Ethereum developer boot camp that covers blockchain fundamentals. Graduates from ChainShots secure positions at leading blockchain companies and projects, including NFT marketplace OpenSea and security firm OpenZeppelin.
Post your comment
No comments to display