Piramal Pharma's US Facility Passes USFDA Inspection - Top Indian Market Updates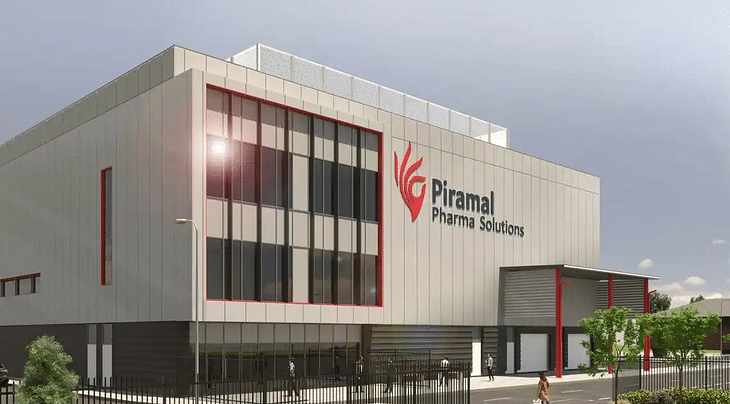 Here are some of the major updates that could move the markets tomorrow:
Piramal Pharma's Sellersville facility clears USFDA inspection
Piramal Pharma has passed an inspection by the United States Food and Drug Administration (USFDA) of its manufacturing facility in Sellersville, Pennsylvania, and issued an Establishment Inspection Report (EIR) for the unit. The inspection took place between December 19, 2022, and January 13, 2023. The Sellersville facility is involved in manufacturing and packaging solid oral dosage forms, liquids, creams, and ointments.
Read more here.
Foxconn to bring in technology partners for semiconductor manufacturing in JV with Vedanta
The Vedanta-Foxconn semiconductor joint venture (JV) has shared its technology partners with the Indian government.Vedanta will take the lead on the construction of the Gujarat factory, with revenue expected by 2027. The consortium plans to begin manufacturing chips of 40 nm on a factory line with a capacity of 40,000 wafers per month. The Indian govt has promised to cover half of the project cost and provide other incentives as part of a $10 billion package to promote domestic semiconductor manufacturing.
Read more here.
NMDC explores lithium reserves for mining in Australia
NMDC Ltd is exploring lithium reserves in Australia. The company is the majority owner of a mine located in Mt. Bevan, and hopes to begin mining within two years. NMDC is seeking to secure supplies of lithium to support the production of electric vehicle batteries as part of India's push to promote green vehicles.
Read more here.
IndusInd Bank signs $100 million loan deal with JBIC to aid Japanese OEMs in India
IndusInd Bank has signed a long-term loan agreement with the Japan Bank for International Cooperation (JBIC) to provide credit facilities to companies in the supply chain of Japanese origin equipment manufacturers (OEMs) in India. The funds raised will be used to provide need-based credit facilities to upstream and downstream companies of Japanese construction equipment firms in India, including component suppliers, dealers, and final buyers of the machinery. The $100 million loan is the first of its kind by JBIC through an IFSC Banking unit at GIFT City.
Read more here.
Prestige Estates quarterly sales surge to Rs 3,889 crore
Prestige Estates has reported the highest-ever sales of Rs 12,930.9 crore, up 25% YoY, and collections of Rs 9,805.5 crore, up 31% YoY during FY23. Quarterly sales were up 19% YoY to Rs 3,888.8 crore and quarterly collections up 12% YoY to Rs 2,763.3 crore in Q4 FY23. The company sold over 9,600 homes in FY23 and launched 26.38 million square feet, up 57% YoY.
Read more here.
RBI grants AU Small Finance Bank permission to deal with foreign exchange
AU Small Finance Bank has received permission from the Reserve Bank of India (RBI) to act as an Authorised Dealer (Category-I (AD-I) under section 10 of FEMA, 1999). The permission is subject to compliance of applicable regulations. In addition, the RBI has approved the re-appointment of Sanjay Agarwal as managing director and CEO of the bank and Uttam Tibrewal as whole-time director for a period of three years.
Read more here.
Zydus Lifesciences gets USFDA approval to manufacture generic anti-inflammatory drug
Zydus Lifesciences has received final approval from the USFDA to manufacture and market generic Roflumilast Tablets used to reduce inflammation in the lungs that leads to chronic obstructive pulmonary disease (COPD). The drug will be manufactured at the group's formulation manufacturing facility in SEZ Ahmedabad. Roflumilast Tablets had annual sales of USD 34 million in the United States in FY23.
Read more here.
Shakti Pumps gets pending $1 million for Ugandan Water Project from EXIM Bank
Shakti Pumps has received a pending USD 1 million from EXIM Bank on behalf of the Government of Uganda for a project aimed at providing safe and sustainable water supply to half a million people in 20 rural districts. The project involves the supply of a solar-powered water pumping system, for which Shakti Pumps was awarded a contract worth USD 35.30 million in March 2021 by the Ministry of Water and Environment of the Ugandan government.
Read more here.
NBCC gets project worth Rs 208 crore from PWD Puducherry
NBCC (India) Limited has been awarded a project worth Rs 208 crore from PWD Puducherry. The project involves providing comprehensive design, engineering, and project management consultancy services for a range of infrastructure works, including the construction of a disabled accessible platform, iconic cycle track, and sewage system remodeling. NBCC has also recently received orders worth Rs 448 crore from the Ministry of Home Affairs and the NCLT nod to dissolve its subsidiary, NBCC Engineering & Consultancy Limited (NECL).
Read more here.
UltraTech Cement commissions 2.2 MTPA cement grinding unit in Bihar
UltraTech Cement has commissioned a 2.2 MTPA Brownfield expansion at its grinding unit in Patliputra, Bihar, increasing its grinding capacity to 4.7 mtpa. The expansion will allow the company to meet growing demand for cement in the East region and increase its blended cement ratio. UltraTech Cement's total grey cement manufacturing capacity in India is now 129.15 mtpa. The company reported a 12% YoY increase in consolidated sales volume to 105.7 million tonnes in FY23. A 14% YoY increase in grey cement volumes to 100.1 mt was also reported.
Read more here.
Post your comment
No comments to display