Pharma, IT Stocks Lift Nifty - Post-Market Analysis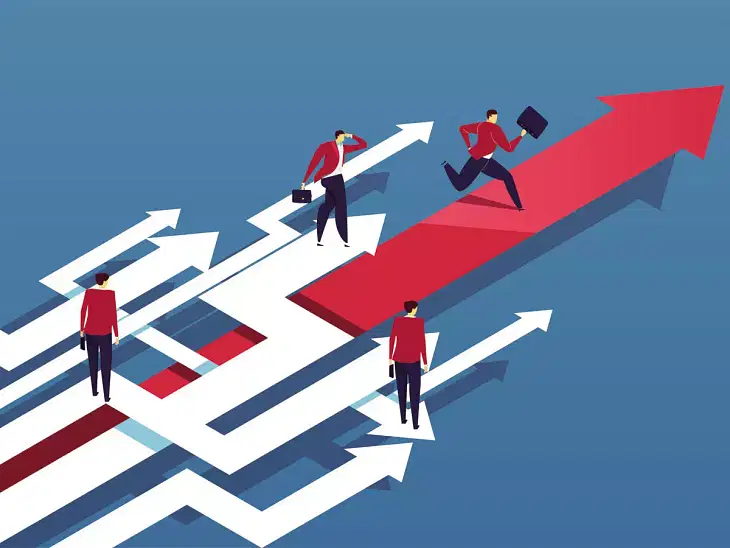 NIFTY started the day at 19,576 with a gap-up of 59 points (above the important resistance level of 19,500). The index initially fell and took support at 19,524 levels. Then, it made a 60-point up-move, fell back to the 19,530 zone, consolidated for a bit, and made a sharp move till 19,620 (the day's high). Nifty closed at 19,597, up by 80 points or 0.41%.
BANK NIFTY (BNF) started the day at 44,993 with a gap-up of 114 points (above the resistance level of 44,750). The index fell to 44,770 levels, consolidated with a positive bias, and gradually hit the strong resistance zone at 45,000. From there, it fell sharply by nearly 215 points. BNF closed at 44,837, down by 42 points or 0.09%.
All indices except Nifty PSU Bank (-0.6%) closed flat-to-green. Nifty Pharma (+1.56%) and Nifty IT (+1.13%) moved up the most.
Major Asian markets closed mixed. European markets are currently trading in the red.
Today's Moves
Divi's Lab (+4.41%) was NIFTY50's top gainer.
M&M (+4.25%) moved up after the company's Q1 results beat analysts' estimates. Most brokerage firms have reiterated their bullish view on the stock.'
Polymed (+14.47%) rallied on the back of strong volumes.

Britannia (-2.89%) was NIFTY50's top loser. The company reported Q1 FY24 earnings below street estimates, partly due to higher expenses.
Aditya Birla Fashion (-4.9%) fell nearly 7% after the apparel company's margins fell 640 basis points year-on-year to 11% in Q1.
Markets Ahead
Bank Nifty is forming a perfect consolidation! After the bounce back from 44,275 support, the index is currently facing huge resistance from 45k. BNF is not showing any upside strength, but there are chances for the index to make a visit to 44,600.

HDFC Bank (1648) and ICICI Bank (974) don't look strong, and they are near their immediate support levels.
IT and Pharma stocks are helping Nifty to stay above 19,400! Keep an eye on the 19,560-570 zone for intraday trades.
FIIs net sold for ₹1,892.77 crore in the Indian markets today, while DIIs net bought for ₹1,080.8 crore.
It's an action-packed week as the US will report its inflation numbers. Moreover, the Reserve Bank of India will announce its monetary policy decision.
Don't forget to tune into The Stock Market Show at 7 PM on our YouTube channel!
Post your comment
No comments to display