Paras Defence And Space Technologies IPO: All You Need To Know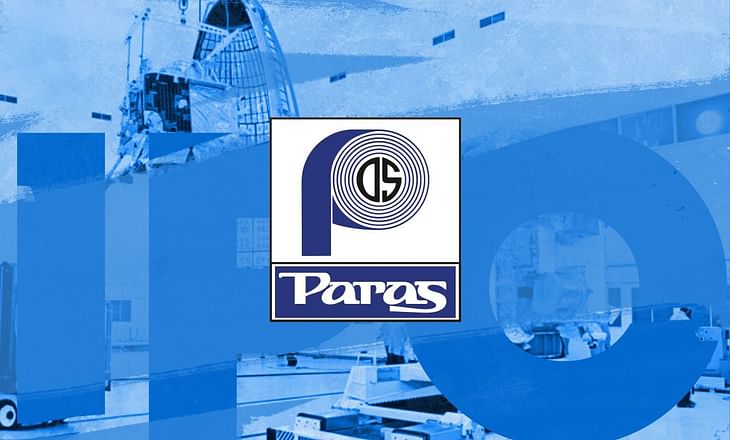 Another IPO has hit the markets! This time it's a company that works in a niche sector, the Space and Defence Equipment sector. We are talking about Paras Defence and Space Technologies Limited. The IPO opens on September 21, 2021, and closes two days later, on September 23, 2021. This article discusses the business model, finances, and the prospects of the company.
Business Model
Paras Defence And Space Technologies is engaged in designing, developing, manufacturing, and testing a wide range of defence and space engineering products and solutions. With a focus on the Defence & Space Sector, the company offers five primary product segments: Defence & Space Optics, Defence Electronics, Heavy Engineering, Electromagnetic Pulse Protection (EMP) Solutions, and Niche Technologies. The company has offices, R&D centres, and manufacturing lines in Nerul, Ambernath, and Thane in Maharashtra. Out of 341 employees, 159 are on the company's payroll, while 182 are on contract.
The company offers services primarily to government entities. In fiscal 2021, 50.84% of the company's total sales consisted of orders from Government of India (GoI) entities. As of June 30, 2021, 42% of the company's total order book consists of GoI orders. The company's clientele consists of PSU giants like Bharat Electronics Limited (BEL), Hindustan Aeronautics Limited (HAL), and Bharat Dynamics Limited (BDL).
| | | |
| --- | --- | --- |
| Segment | Total Orders | Order Value (Rs crore) |
| Defence and Space Optics | 37 | 202.63 |
| Defence Electronics and EMP Protection | 49 | 70.563 |
| Heavy Engineering for Defence | 34 | 31.79 |
| Total Order Book | 120 | 304.9 |
The company derives 39.20% of total revenue from private companies and 12.50% of it from exports.
Paras Defence has a first-mover advantage as there is minimal to no competition in the sector in India, especially in the optics for defence and space segment. Government policies such as Make In India and Atmanirbhar Bharat favour Paras Defence and Space Technologies.
The Ministry of Defence (MoD) has banned imports of EMP Racks, EMP filters, etc. These devices help protect electrical equipment against electromagnetic pulses arising from harmful radiations. This will help the company increase its foothold as a supplier for the product and expand its existing products portfolio by using R&D.
The company also faces the threat of cyber attacks, as it deals in a sector where confidentiality is prime. In October 2019, the company faced a cyber fraud wherein it lost close to Rs 20 lakh.
Financial Performance
Paras Defence and Space Technologies Ltd. have recorded a consistent reduction in revenue as well as profit numbers. The company hasn't witnessed any visible growth in terms of financial metrics.
As of June 30, 2021, the order book from Government of India entities stood at Rs 130.59 crore. In the same period, the total order book stood at Rs 304.9 crore.
The company has consistently recorded negative cash flows from operating as well as investing activities. A negative cash flow occurs when a company spends more than it makes within a given period.
As of July 31, 2021, the company has a total outstanding debt of Rs 115.82 crore.
In fiscal 2021, the working capital requirement was more than the company's revenue (~112% of total revenue). Working Capital Requirement(WCR) is the money needed to cover the costs of the production cycle, operational expenses and repayment of loans. In case the company falls short of working capital, it would impact production.
IPO In a Nutshell
The company plans to use Rs 34.6 crore towards the purchase of machinery and equipment, Rs 60 crore towards funding incremental working capital requirements, and Rs 12 crore for repayment or prepayment of all or a portion of certain borrowings/outstanding loans. The remaining funds would be used for general corporate purposes.
Should You Invest?
Paras Defence and Space Technologies offers an exciting business model yet an unexciting balance sheet. Private involvement in India's defence sector is a relatively new venture. There aren't many Indian companies involved that could pose as competition to Paras Defence and Space Technologies, which gives it the first-mover advantage.
The company has consistently showcased declining revenue and profits, and negative cash flows from operations and investment for the past three fiscals. Keeping numbers aside, the company poses an excellent growth potential in the long term as the defence sector opens up to more private players. One should watch out for Grey Market Premium (GMP) of the share before moving ahead. The last reported GMP of the company was Rs 215, which means that shares of the company are trading at anywhere between Rs 380-Rs 390. The company's small issue size, untapped potential and lesser competition could positively attract investors. 
Post your comment
No comments to display