ONGC to Invest Rs 1 Lakh Cr to Set Up Petrochem Plants - Top Indian Market Updates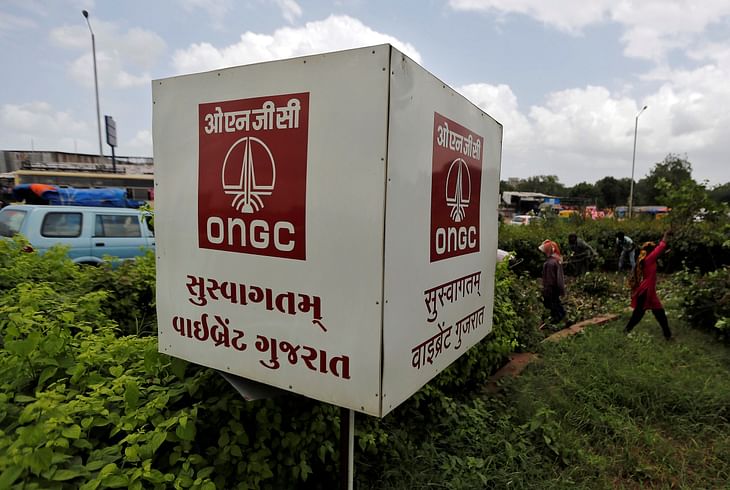 ONGC to invest ₹1 lakh crore to set up 2 petrochem plants
Oil & Natural Gas Corporation (ONGC) plans to invest about ₹1 lakh crore to set up two petrochemical plants to convert crude oil directly into high-value chemical products as it prepares for energy transition. The company aims to raise its petrochemical capacity to 8.5-9 million tonnes (MT) by 2030. One project is likely to be set up by ONGC on its own and the other in a joint venture.
Read more here.
Suzlon's wind turbine gets RLMM listing
Suzlon Group's S144 – 3 MW series of wind turbines received the Revised List of Models & Manufacturers (RLMM) listing from the Ministry of New & Renewable Energy (MNRE). This listing marks an important milestone for the successful commercialisation of the product. Suzlon has already installed a prototype of this series at a hub height of 160m with a hybrid lattice tubular (HLT) tower at the Gondal site in Gujarat.
Read more here.
RBI asks Bajaj Finance to stop disbursal of loans under 'eCOM' and 'Insta EMI Card'
Reserve Bank of India (RBI) has asked NBFC Bajaj Finance to stop sanctioning and disbursing loans under its two lending products 'eCOM' and 'Insta EMI Card' with immediate effect due to non-adherence of lending norms set out by the regulator. The central bank said it will review these supervisory restrictions following the rectification of the deficiencies listed.
Read more here.
Siemens to buy extra 18% stake in India unit for €2.1 billion
Siemens AG plans to acquire an additional 18% stake in its India unit from Siemens Energy AG for €2.1 billion in cash. This would increase Siemens' stake in the publicly listed India unit from 51% to 69%, while Siemens Energy's stake would decline from 24% to 6%. Siemens Energy is looking to shore up its finances to offset losses of its Gamesa wind business.
Read more here.
IIFL Finance to invest ₹200 crore in subsidiary
IIFL Finance Ltd. will invest ₹200 crore in its material subsidiary, IIFL Samasta Finance, by subscription of equity shares. The company's Board of Directors approved the investment by subscription of approx. 7.48-crore fully paid-up equity shares of face value ₹10 each at ₹26.74 per share. The subsidiary will use the money to support growth, reduce gearing, and improve capital adequacy.
Read more here.
TCS forcing employees to transfer to different base locations: NITES
Nascent Information Technology Employees Senate (NITES) has filed a complaint with the labour ministry against Tata Consultancy Services (TCS). The IT sector employee rights organisation alleged that TCS has initiated transfers of employees to different base locations without consulting them. The affected employees are required to relocate to the new location within 14 days or stand to have their salaries deducted.
Read more here.
Gland Pharma gets tentative USFDA approval for Angiotensin
Gland Pharma Ltd has received tentative approval from the US Food & Drug Administration (USFDA) for Angiotensin II Injection. The injection is used to treat low blood pressure. According to IQVIA data, the Angiotensin II Injection had sales of around $38 million for 12 months ended September 2023 in the US.
Read more here.
Trade deficit widens to record high in October
India's merchandise exports rose by 6.21% YoY to $33.57 billion in October 2023. Trade deficit rose to a record high of $31.46 billion during the month. Imports increased to $65.03 billion last month, compared to $57.91 billion recorded in October 2022. During the April-October period of FY24, exports contracted by 7% YoY to $244.89 billion.
Read more here.
Religare did not disclose ₹250Cr ESOPs issued to Rashmi Saluja in subsidiary: InGovern
According to a report by InGovern, Religare Enterprises Ltd failed to disclose employee stock options issued to Chairperson Rashmi Saluja in its subsidiary Care Health Insurance Ltd. Nearly 2.27 crore options, representing 2.5% of the share capital and valued at over ₹250 crore, were granted to Saluja in January 2022. The options were issued at a "deep discount" of an exercise price of ₹45.32 per share
Read more here.
Post your comment
No comments to display