ONGC to Invest $2 Billion in Mumbai Offshore - Top Indian Market Updates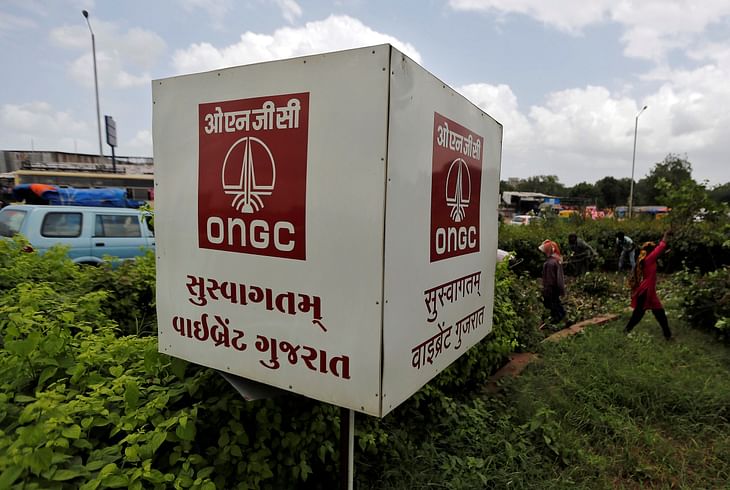 Here are some of the major updates that could move the markets tomorrow:
ONGC to invest $2 billion in Mumbai offshore to raise oil, gas output
Oil & Natural Gas Corporation (ONGC) is set to invest over $2 billion (₹16,500 crore) to drill a record 103 wells on its main gas-bearing asset in the Arabia Sea. The company plans to add 100 million tonnes to its overall production. ONGC has three main assets off the west coast– Mumbai High, Heera and Neelam, and Bassein and Satellite, which contributed the bulk of 21.7 million tonnes of oil and 21.68 billion cubic metres of gas it produced in 2021-22.
Read more here.
NSE gets SEBI approval to launch Social Stock Exchange as separate segment
The National Stock Exchange (NSE) has received final approval from the Securities & Exchange Board of India (Sebi) to set up a Social Stock Exchange (SSE) as a separate segment of the NSE. The SSE aims to provide a new avenue for social enterprises to finance social initiatives, give them visibility, and increase transparency in fund mobilization and utilisation by social enterprises.
Read more here.
ZEEL CEO challenges NCLT's insolvency order before NCLAT
Zee Entertainment Enterprises Limited (ZEEL) MD & CEO Punit Goenka has moved the National Company Law Appellate Tribunal (NCLAT) seeking relief from the order passed by the National Company Law Tribunal (NCLT). The NCLT allowed IndusInd Bank's plea to admit ZEEL under the Corporate Insolvency Resolution Process (CIRP) on Wednesday. The NCLAT hears appeals against the orders passed by NCLT.
Read more here.
Tata Motors seeks investors for stake in EV business
Tata Motors has begun discussions with sovereign wealth funds and private equity investors such as UAE-based Abu Dhabi Investment Authority (ADIA) and Mubadala Investment Company to sell a significant minority stake in its EV division. Tata Motors plans to raise up to $1 billion through the equity sale and will use the bulk of proceeds to retire a part of its outstanding debt.
Read more here.
Jio-BP to sell bio-CNG, compressed biogas
Jio-bp will shortly begin retailing compressed biogas (CBG) and bio-CNG (B-CNG), both of which can be used in place of compressed natural gas in CNG-powered vehicles. The company will retail CBG and B-CNG at its outlets in western India initially and later expand to other outlets. Jio-bp is a fuel retail joint venture between Reliance Industries and British oil major BP.
Read more here.
Domestic oil demand growth to fall to 5% in FY24: Govt forecast
Domestic oil demand growth will slow to 5% in 2023-24 after a scorching expansion of nearly 10% in this financial year, said the Petroleum Planning and Analysis Cell (PPAC). India will consume 233.8 million metric tonnes (MMT) of refined products in 2023-24, compared to the estimated consumption of 222.9 MMT in the current financial year (FY23) according to the forecast.
Read more here.
ZEEL, Jio TV extend content partnership for two years
Zee Entertainment Enterprises Ltd (ZEEL) has renewed its content partnership with Jio Platforms-owned live TV aggregation app Jio TV for two more years. ZEEL's suite of over 60 SD and HD channels will continue to be available on the Jio TV app. The company also distributes news broadcaster Zee Media's channels.
Read more here.
Adani Group invests $442 million in cash-strapped Sri Lanka
Sri Lanka's Board of Investment has approved the commissioning of two wind power plants by Adani Green Energy Limited for a total of $442 million. According to Reuters, Adani Group officials are in Colombo to evaluate future projects, including a $700 million port terminal at Sri Lanka's largest port.
Read more here.
Infosys partners with Microsoft to accelerate enterprise cloud transformation
Infosys Ltd will partner with global tech giant Microsoft to accelerate the adoption of cloud solutions across the globe. The partnership will see Infosys onboard its set of cloud services, solutions, and platforms for enterprises to Microsoft's various cloud-based platforms like Microsoft Azure. Microsoft's cloud clients will also be able to take advantage of the Infosys Cobalt suite of solutions.
Read more here.
Thales picks L&T Technology Services for 5G-driven connectivity solutions
French IT major Thales has selected L&T Engineering Services Ltd. (LTTS) to offer 5 G-driven next-gen connectivity solutions for urban railway operators in collaboration with Qualcomm Technologies. The solution leverages LTTS' chip-to-cloud expertise as well as a technology portfolio of connected IoT devices and 5G small cells based on Qualcomm Technologies.
Read more here.
Post your comment
No comments to display