ONGC Posts 30% YoY Fall in Net Profit in Q2 - Top Indian Market Updates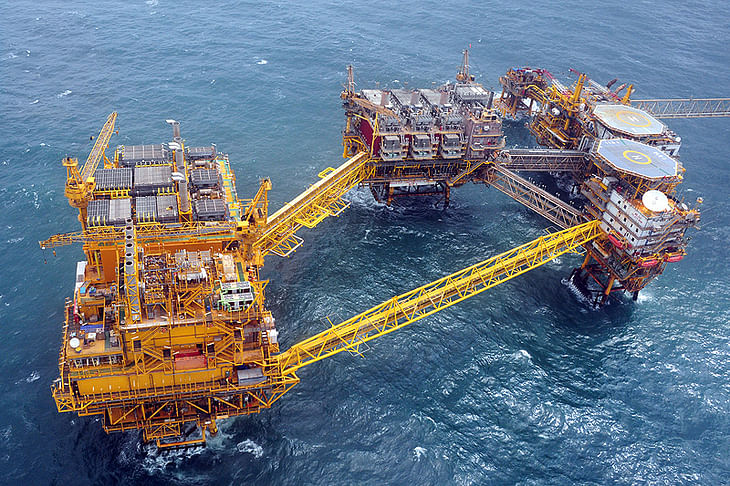 Here are some of the major updates that could move the markets tomorrow:
ONGC Q2 Results: Net profit falls 30% YoY to ₹12,826 crore
Oil & Natural Gas Corporation (ONGC) reported a 30% year-on-year (YoY) decline in net profit to ₹12,825.99 crore in Q2 FY23. Its revenue from operations rose 57.4% YoY to ₹38,321 crore during the same period. ONGC's financial performance was severely impacted by the Central government's new tax on windfall profits arising from a surge in international energy prices. The company's board has declared an interim dividend of ₹6.75 per share.
Read more here.
RBL Bank boosts retail focus, from loans to deposits: CEO
RBL Bank is looking to ramp up its retail exposure to protect its books from being over-exposed to large corporates and to help bolster growth alongside its key businesses of credit cards and microfinance, said CEO R Subramaniakumar. To improve its focus on the retail and mid-sized corporate segments, the bank has introduced new loan products such as two- and four-wheeler loans, gold loans, and education loans.
Read more here.
Shriram Properties Q2 Results: Net profit at ₹19.6 crore
Shriram Properties Ltd reported a consolidated net profit of ₹19.59 crore for the quarter ended Sept (Q2 FY23). It posted a net loss of ₹23.27 crore in Q2 FY22. Its total income jumped 3-fold YoY to ₹275.83 crore in Q2 FY23. It has a strong development pipeline comprising 54 projects with an aggregate development potential of 54 million square feet as of Sept 30, 2022.
Read more here.
KFintech receives SEBI approval for ₹2,400 crore IPO
KFin Technologies has received approval from SEBI for an initial public offering (IPO) of up to Rs 2,400 crore. The IPO will entirely be an offer for sale (OFS) by its promoter General Atlantic Singapore Fund. KFintech is a leading technology-driven investment solutions provider for Indian mutual funds. As on December 31, 2021, it provided services to 25 out of 42 operational asset management companies (AMCs) in India.
Read more here.
CESC board approves raising ₹300 crore via NCDs
CESC Ltd's board has approved a proposal to raise ₹300 crore through the issuance of non-convertible debentures (NCDs). The company will issue 3,000 secured, unlisted, redeemable, rated NCDs having a face value of Rs 10 lakh each. CESC is an RP-Sanjiv Goenka Group firm operating in the power sector. To learn more about the group, click here.
Read more here.
BEL, Yantra India to cooperate in ammunition hardware, military-grade components
Bharat Electronics Ltd (BEL) has signed a Memorandum of Understanding (MoU) with Yantra India Ltd (YIL) for cooperation in the areas of ammunition hardware and military-grade components to jointly address the requirements of Indian defence and export markets.
BEL has also signed a pact with Spacefaring Technologies for cooperation in technology development in the field of deployable space habitats and aerostats for defence applications.
Read more here.
India's exports fell 17% to $29.78 billion in October
India's exports declined sharply by 16.65% to $29.78 billion in October, mainly due to a global demand slowdown. Imports grew 6% to $56.69 billion due to an increase in the inbound shipments of crude oil and certain raw materials such as cotton, fertiliser, and machinery. The trade deficit (when the value of imports exceeds the value of exports) widened 50.25% YoY to $26.91 billion in Oct 2022.
Read more here.
Bank credit to grow 15% YoY in FY23, FY24 on corporate demand: CRISIL
Bank credit in India is likely to grow at 15% YoY in this financial year (FY23) and next (FY24) on the back of corporate demand recovery and the strong balance sheet of lenders, as per a report from CRISIL Ratings. The estimate factors in an estimated 7% increase in gross domestic product (GDP) in FY23 and a boost to credit growth from the government's infrastructure push.
Read more here.
India to produce 50% energy from renewables by 2030: PM Modi
India is on track to achieve its target of generating 50% of its electricity from renewable sources by 2030, said Prime Minister Narendra Modi at the G20 summit in Indonesia. He added that India's energy security is also important for global growth, as it is the world's fastest-growing economy. He stressed the need for time-bound and affordable finance to be provided to developing nations.
Read more here.
Post your comment
No comments to display