NTPC Group Crosses 3 GW Operational Renewable Energy Capacity - Top Indian Market Updates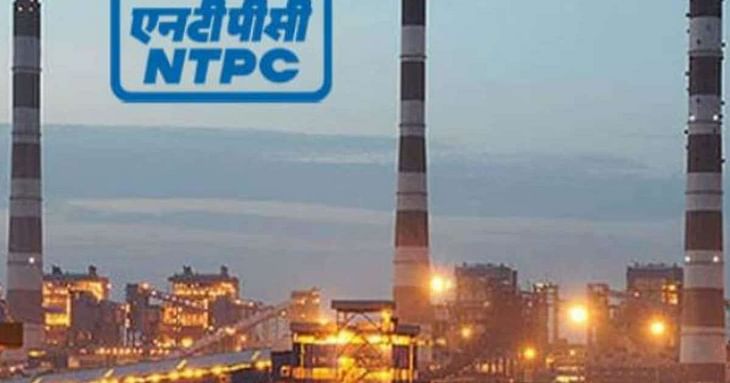 Here are some of the major updates that could move the markets tomorrow:
NTPC Group crosses 3 GW operational renewable energy capacity
NTPC Group (including joint ventures and subsidiaries) has crossed 3 gigawatts (GW) of operational renewable energy (RE) capacity. The group achieved this milestone with the commissioning of Phase 1 of the 300 megawatts (MW) Nokhra Solar PV Project at Bikaner, Rajasthan. The company now has 36 operational RE projects spread across 12 states with a cumulative capacity of 3,094 MW.
Read more here.
Delhivery to acquire supply chain solutions provider Algorhythm Tech
Delhivery Ltd will acquire Pune-based supply chain solutions provider Algorhythm Tech (AT) to strengthen its offerings in this space. Post completion of this transaction, AT will operate as a wholly-owned subsidiary of the company. Algorhythm Tech offers end-to-end supply chain planning and execution products to clients across various sectors such as FMCG, pharma, steel, auto, and telecom.
Read more here.
Adani Group company VCPL has picked up 8.27% stake via open offer: NDTV
NDTV has disclosed that Adani Group firm Vishvapradhan Commercial Pvt. Ltd. (VCPL) has acquired an 8.27% stake in the company in the recently concluded open offer. Adani's total shareholding in the media company has increased to 37.45% with the closure of the open offer. The open offer was triggered after VCPL acquired a 99.5% stake in RRPR Holding Pvt. Ltd. (RRPR), which translated to 29.18% of the shareholding in the TV news company. To learn more about the takeover, click here.
Read more here.
Shyam Metalics enters stainless steel business with Mittal Corp buyout
Shyam Metalics & Energy Ltd (SMEL) seeks to conclude its acquisition of Mittal Corp to strengthen its metal portfolio by entering the stainless steel/wire rod & bar mill business. The company has embarked on a 'diversification approach' in the metal space to chart its growth journey and proposes to further invest ₹7,500 crore over the next five years. SMEL aims to increase its capital expenditure (capex) to ₹10,000 crore in the next five years for organic and inorganic expansion.
Read more here.
Banks write off loans worth ₹11.17 lakh crore in last 6 years
Banks have written off bad loans worth ₹11.17 lakh crore from their books in the last six years till the financial year 2021-22, said Minister of State for Finance Bhagwat Karad. The non-performing assets (NPAs), including those in respect of which full provisioning has been made on completion of four years, are removed from banks' balance sheets by way of write-offs. Banks write off NPAs as part of their regular exercise to clean up their balance sheet, avail tax benefits, and optimise capital.
Read more here.
Tata Motors migrates dealer management system to Oracle Cloud Infrastructure
Tata Motors announced the migration of its entire Dealer Management System (DMS) to Oracle Cloud Infrastructure (OCI). The move is expected to boost the automaker's operational efficiencies with deeper business insights, greater security, increased flexibility, and cost optimisation. The DMS supports Tata Motors' pre-sales, sales, and after-sales market touchpoints across all segments of passenger and commercial vehicles.
Read more here.
Bharti Airtel acquires strategic stake in Lemnisk
Bharti Airtel has acquired a strategic stake in Lemnisk (Immensitas Private Limited) under its StartUp Accelerator Program. Airtel will work towards creating a customer data platform (CDP) across its digital business, including ad-tech (Airtel Ads), Digital Entertainment (Wynk Music and Airtel Xstream) and Digital Marketplace (Airtel Thanks App) through this acquisition.
Read more here.
Capacit'e Infraprojects bags Rs 117 crore order from DLF
Construction firm Capacit'e Infraprojects Ltd has bagged an order worth ₹117.20 crore from DLF Ltd for the construction of a mall in Goa. The contract amount excludes GST and labour cess. The company said the order inflow for the current fiscal, along with the existing order book, gives it confidence to deliver good growth in the coming quarters.
Read more here.
CCI approves Brookfield's minority stake buy in UPL Sustainable Agri Solutions Ltd
The Competition Commission of India (CCI) has approved Woodhall Holdings Ltd's acquisition of a minority stake in UPL Sustainable Agri Solutions Ltd (UPL SAS). The deal has been cleared under the green channel route. Under this framework, a transaction which does not raise any risk of an appreciable adverse effect on competition is deemed to be approved on being intimated to the fair trade regulator.
Read more here.
Care Ratings predicts 12-15% growth in general insurance premium
Care Ratings expects the gross direct premium of general insurance companies to grow by 12-15% in the medium term, with private insurers continuing to outperform government-owned insurers. Lower health insurance payouts post Covid, increase in prices of group insurance and easing of solvency requirements for crop insurance will support growth for general insurance companies in the next financial year, said the rating agency.
Read more here.
Post your comment
No comments to display