NTPC Commissions Green Coal Plant in Varanasi - Top Indian Market Updates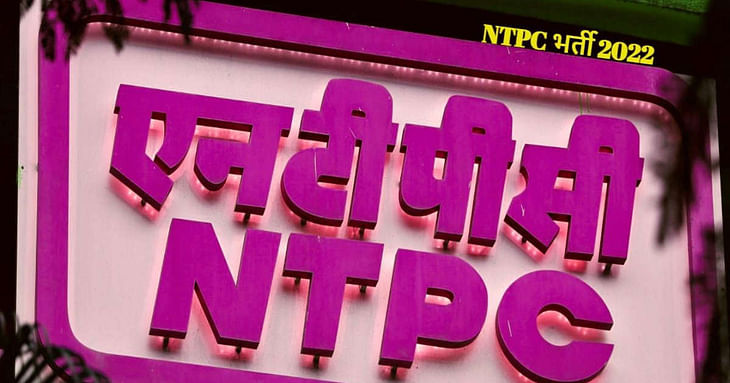 Here are some of the major updates that could move the markets tomorrow:
NTPC commissions green coal plant in Varanasi
NTPC Ltd has commissioned a first-of-its-kind commercial green coal project in Varanasi, which will make torrefied charcoal from municipal waste. The total capacity of this plant after installation of all three modules shall be 600 tonnes per day (TPD) of waste handling capacity. The process is environment-friendly as there is no burning of waste.
Read more here.
Sumitomo Wiring Systems sells a 3.4% stake in Samvardhana Motherson International
Japan's Sumitomo Wiring Systems (SWS), along with a subsidiary, has offloaded a 3.4% stake in Samvardhana Motherson International Ltd (SAMIL). SWS and its wholly-owned subsidiary HK Wiring Systems Ltd (HKWS) jointly held 17.72% shares of SAMIL. SWS was the first JV partner of Motherson and promoter of SAMIL since its IPO in 1993.
Read more here.
Glenmark Pharma gets USFDA nod to begin trials for potential cancer drug
Glenmark Pharma's investigational new drug (IND) application for potential cancer drug GRC 54276 was accepted by US Food & Drug Administration (USFDA). The approval paves the way for Glenmark Specialty to proceed with a Phase 1/2, first-in-human, clinical study of GRC 54276 for the treatment of patients with advanced solid tumours and lymphomas. To date, 16 patients with various types of advanced cancers have enrolled in this ongoing study in India.
Read more here.
GAIL to get LNG shipments from Germany's Sefe after nearly a year
GAIL (India) Ltd will get two cargoes of liquefied natural gas (LNG) each in March and April from Germany's Sefe for the first time since supplies were halted in May. Sefe was supplying cargoes from its non-Russian portfolio in Egypt, United Arab Emirates and the United States. The first cargo for March has already arrived at the Dahej terminal in western India.
Read more here.
Vedanta looks to raise up to $1 billion from credit funds
According to an ET report, Vedanta Group is planning to raise funds from names like Farallon Capital, Davidson Kempner and Ares SSG Capital to meet more than $1 billion in upcoming repayments. This comes as banks have become aggressive towards Vedanta on a $1 billion loan amid a tightening credit market. The pricing being offered by the banks is 300 basis points above the expected rate.
Read more here.
Dr Reddy's sells cosmetic derma brands to Eris for Rs 275 crore
Dr. Reddy's Labs has sold nine cosmetic dermatology brands to Eris Lifesciences for Rs 275 crore. As per IQVIA, the divested portfolio has sales of Rs. 60 crore in 2022. Eris said the transaction helps expand the cosmetic dermatology business of the company by way of expansion in the product offerings.
Read more here.
DLF sells 1,137 flats for over Rs 8,000 crore within three days in Gurugram
DLF Limited has sold 1,137 luxury apartments (priced Rs 7 crore and above) for over Rs 8,000 crore within 3 days in its housing project in Gurugram. This can be attributed to the strong demand for premium flats across major cities. DLF will build 1,137 4BHK apartments across five towers (38-39 storeys) in this 25-acre project.
Read more here.
Zee Entertainment likely to repay IndusInd $10 million to wrap Sony deal
As per a Bloomberg report, Zee Entertainment Enterprises Ltd (ZEEL) has likely agreed to repay dues owed to IndusInd Bank Ltd. as the company seeks to resolve insolvency proceedings initiated against it and move closer to completing a merger with a Sony Group unit. IndusInd Bank has agreed to withdraw its insolvency proceedings against the media company once the repayment is made.
Read more here.
Zomato liquidates step-down subsidiary in Jordan
Zomato Ltd has dissolved its step-down subsidiary Zomato Ireland Ltd - Jordan (Zomato Jordan) with effect from March 12, 2023. The liquidation of the d unit will not have any material impact as its contribution to the turnover and overall net worth of the parent company was nil.
Read more here.
Man Industries secures export order of Rs 1,300 crore
Man Industries (India) Ltd has won a new export order of approximately Rs 1,300 crore. The company's total order book now stands at approximately Rs 2,000 crores, which would be executed in the next 6-8 months. Man Industries is a manufacturer of carbon steel line pipes.
Read more here.
Post your comment
No comments to display