NSE Scraps Plan to Shift Nifty Bank F&O Expiry to Friday - Top Indian Market Updates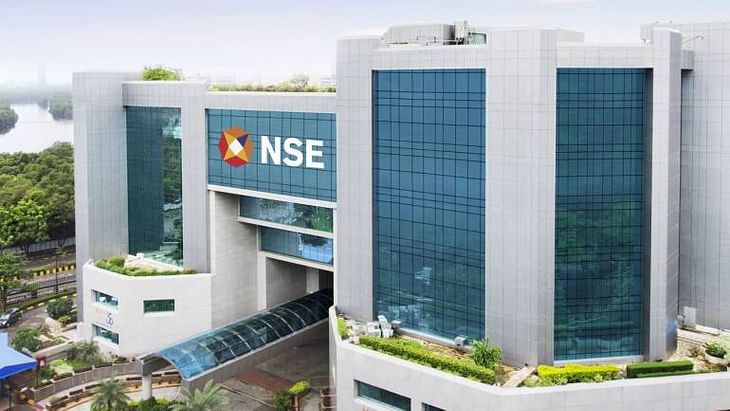 Here are some of the major updates that could move the markets tomorrow:
NSE scraps plan to shift Nifty Bank F&O expiry to Friday
The National Stock Exchange (NSE) has canceled its plan to change the expiry of Nifty Bank derivative contracts from Thursday to Friday. The decision came after the Bombay Stock Exchange (BSE) shifted the expiry of Sensex and Bankex contracts to Friday. BSE expressed concerns that NSE's move could impact the growth of Sensex/Bankex derivatives. In the interest of balanced market development and risk avoidance, BSE requested NSE to consider shifting the Bank Nifty expiry to a different day.
Read more here.
HDFC-HDFC Bank merger to be effective on July 1
HDFC is scheduled to merge with HDFC Bank on July 1, 2023. Both companies will hold separate board meetings on June 30, marking HDFC Ltd's final board meeting. The stock delisting of HDFC will take effect from July 13. HDFC Bank will retain the branches, and the merger is expected to boost mortgage sales with an increase in applications. Employees under 60 will be retained without a salary cut as HDFC Bank requires their expertise in mortgages.
Read more here.
India's current account deficit narrows to 0.2% of GDP in Q4: RBI
India's current account deficit (CAD) in the January-March quarter of FY23 improved significantly to $1.3 billion, accounting for 0.2% of GDP. This positive outcome can be attributed to a reduced trade deficit and a notable increase in services exports. Compared to the previous quarter and the same period last year, the latest figures reflect a significant improvement in India's balance of payments, according to the Reserve Bank of India (RBI).
Read more here.
Kotak arm invests Rs 450 crore in automobile components maker Viney Corp
Kotak Mahindra Bank's subsidiary Kotak Strategic Situations India Fund II has invested ₹450 crores in automobile components company Viney Corporation. The investment aims to support Aggarwal's acquisition of a majority stake in VCPL and revamp the company's capital structure for future expansion and fundraising opportunities.
Read more here.
HAL announces 1:2 stock split
Hindustan Aeronautics Ltd (HAL) has received approval from its board to split the company's equity shares in a 1:2 proportion. This means that each existing share will be divided into two shares. The split will result in the subdivision of one equity share of ₹10/- fully paid up into two equity shares of ₹5 each.
Read more here.
Tata Technologies IPO: SEBI approves the first public issue from Tatas in 20 years
Capital markets regulator SEBI has approved the IPO of Tata Technologies, marking the first public offering from the Tata group since TCS in 2004. Additionally, SBFC Finance and Gandhar Oil Refinery's IPOs have also received approval. The shares of these three companies are planned to be listed on both the BSE and NSE. Tata Technologies is a subsidiary of Tata Motors.
Read more here.
Sonata Software bags deal to build digital hub for Germany's TUI Group in India
Sonata Software has partnered with TUI Group to establish a digital hub in India. The collaboration focuses on developing advanced digital solutions to enhance customer experience and operational efficiency. Marc Jennings, CIO of Analytics & Customer at TUI Group, expressed excitement about leveraging India's talent pool to deliver exceptional travel experiences and fuel sustained growth.
Read more here.
SAT stays SEBI's order debarring IIFL Securities from on boarding new clients
The Securities Appellate Tribunal (SAT) granted a stay on SEBI's order, which barred IIFL Securities from acquiring new clients for 2 years. SEBI had imposed the ban last week, citing violations of code of conduct regulations. In response, IIFL Securities filed an appeal with the tribunal.
Read more here.
CCL Products to set up new plant in AP with Rs 400 cr investment
CCL Products (India) Ltd plans to establish a new manufacturing plant at Continental Coffee Park in Tirupati, Andhra Pradesh, with a ₹400 crore investment. Spanning 22 acres, the plant will have an annual capacity of 16,000 metric tonnes for spray-dried instant coffee production. The plant is scheduled to commence operations in the fourth quarter of this fiscal year, funded through internal accruals and a partial-term loan.
Read more here.
BPCL to shut half of Mumbai refinery for a month from Sept 21
Bharat Petroleum Corp intends to temporarily close down 50% of its crude processing capacity at the Mumbai refinery in western India from Sept. 21 for maintenance. The planned shutdown includes a 120,000 bpd crude unit, a fluid catalytic cracker, a continuous catalytic reformer, and a catalytic cracker. Additionally, a bitumen unit will be shut for 15 days starting from mid-August.
Read more here.
Adani Total Gas to build 1800 CNG stations in 7-10 years
Adani Total Gas Ltd (ATGL) plans to construct 1,800+ CNG stations in the next 7-10 years, as mentioned by Suresh P Manglani, CEO, of ATGL, in the FY23 annual report. ATGL is expanding nationwide and has a presence in 124 districts, including 19 additional areas through its joint venture with Indian Oil Adani Gas Private Limited (IOAGPL).
Read more here.
Post your comment
No comments to display