No Global Cues. Auto Sales Data Out - Pre Market Analysis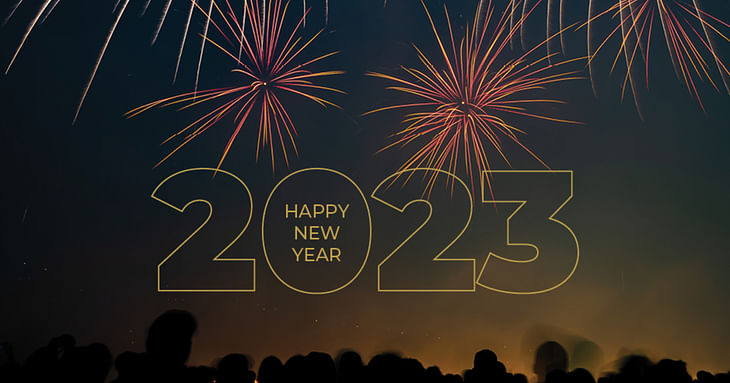 Here are some of the major updates that could move the markets today:
Stocks
Maruti Suzuki India total vehicle sales in December declined 9% on year to 139,347 units. Domestic sales fell over 10% to 117,551 units. The shortage of electronic components had some impact on the production of vehicles, mainly in domestic models. The company, however, took all possible measures to minimise the impact.
Tata Motors total domestic sales in December rose 10% on year to 72,997 units. Continued focus on retail during the quarter resulted in retail sales surpassing wholesale sales by 13% in December, and by 6.3% in Q3. Passenger vehicle sales increased 14% on year last month to 40,407 units.
Aksh Optifibre through a one-time settlement deal has repaid the outstanding dues to Punjab National Bank. Under the settlement, the company has paid Rs 5.5 crore to the lender.
New Delhi Television founders Prannoy Roy and Radhika Roy will receive a little over Rs 602 crore for selling 27.26% stake in the news broadcaster to Adani Enterprises at a per-share price of Rs 342.65
L&T Finance Holdings subsidiary L&T Infra Credit jointly sold Rs 1,827.5 crore of distressed loans to Avenue Capital-backed Asset Reconstruction Company of India (Arcil) this week, according to sources.
What to Expect?
NIFTY opened with a gap-up at 18,265 on Friday. It was a down-trending day with slow moves till 3 PM. There came the big fall and NIFTY closed at 18,106, down by 86 points or 0.47%.
BANK NIFTY opened with a small gap-up at 43,412 and moved down. 43 K wawa broken and the index closed at 42,986, down by 266 points or 0.66%.
IT moved down by 0.23%.
The US markets and European markets closed lower.
The Asian markets are mostly on holidays today. Kospi is trading slightly in the green.
The U.S. Futures and European futures are not trading now.
SGX NIFTY is trading at 18,165 indicating a gap-down opening.
NIFTY has supports at 18,100, 18,000 and 17,800. We can expect resistances at 18,200, 18,260 and 18,450.
BANK NIFTY has supports at 42,830, 42,500 and 42,000. Resistances are at 43,250, 43,500 and 43,680.
FINNIFTY has supports at 18,940, 18,800 and 18,730. Resistances are at 19,000, 19,120 and 19,230.
NIFTY has the highest call OI build-up at 18,200. The highest put OI build-up is at 18,000.
BANK NIFTY has the highest call OI build-up at 43,500. The highest put OI build-up is at 43,000.
FIN NIFTY has the highest call OI build-up at 19,200. The highest put OI build-up is at 19,000.
INDIA VIX is at 14.9.
Foreign Institutional Investors net-sold shares worth Rs 3,000 crores. Domestic Institutional Investors net-bought shares worth 2,300 crores.
As we discussed in the Dalal Street article, our market will lack inference from the global cues as most of the major global markets are on holiday on account of the New Year. The last week was less volatile and saw flat openings mostly due to the same reason.
It was a strong recovery we saw last week. The previous week proved that the bulls are blind with bears completely taking over the market and pulling it below 18K. Though the day chart tells us that there has been a bigger fall than expected, the weekly chart looks fine. It looks like a mere pullback if you observe a larger time frame.
The Auto stocks have to be in focus today as the auto sales data were released. You can refer to the stocks section above.
Manufacturing PMI data will be out in the morning. The markets rarely react to the data but this can be a good leading indicator of our economy's strength.
I will watch 18,000 on the downside and 18,260 on the upside for major moves.
It is the first trading day of 2023. Wish you a great year ahead!
Follow us on the marketfeed app's Signal section to get real-time updates from the market. All the best for the day!
Post your comment
No comments to display