Nifty's 18,130 to be the Decider? - Post-Market Analysis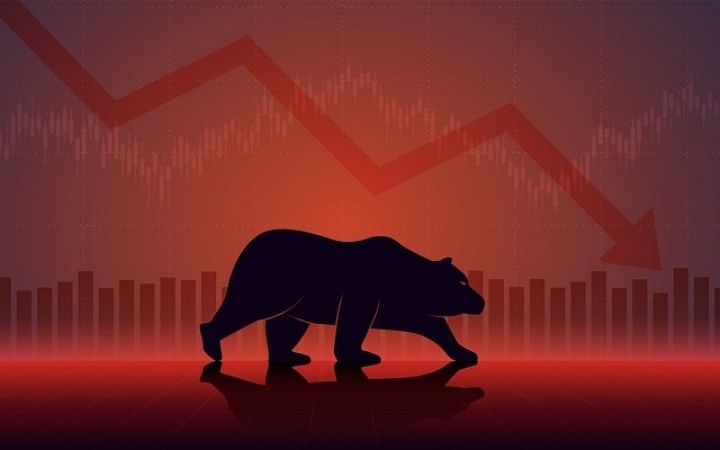 NIFTY opened the day at 17,974 with a gap-down of 61 points. Even though the index opened with a gap-down, it tried to break 18k. But it was a failed attempt, and Nifty fell towards the 17,880 range. NIFTY closed the day at 17,944, down by 91 points or 0.51%.
BANK NIFTY started the day at 41,514 with a gap-down of 117 pts. The index broke the good support at 41,100 and fell towards 40,900. The index closed at 41,131, down by 499 points or 1.2%.
All indices closed in the red today. Nifty IT (-1.2%), Nifty Realty (-1.7%), Nifty PSU Bank (-1.5%), and Nifty Pharma (-1.1%) fell the most.
Major Asian markets closed in the red. European markets are also trading in the red currently.
Today's Moves
LT (+2.2%) emerged as NIFTY50's top gainer. CFO Shankar Raman said he believes the company will be able to navigate through inflationary pressures and global recession.
Cement stocks showed strong gains as reports suggested that companies would hike prices. Ambuja Cement (+1.9%), Ultratech Cement (+1.76%), Ramco Cement (+1.17%), Shree Cement (+2.4%), and others closed well in green today.
Adani Ent (-4.1%) was NIFTY50's top loser. The Supreme Court has refused to accept sealed cover names of experts as suggested by the Centre for including in the committee to be set up to examine the Adani Group-Hindenburg issue. Adani Trans (-4.9%) and ATGL (-5%) crashed today as well.
Biocon (-4.3%) is down nearly 40% in a year! The pharma company reported a consolidated net loss of ₹42 crore in Q3
Markets Ahead
The current chart setup in Nifty is indicating the possibility of an up-move. But it still misses the momentum for that, and I expect the index to move within a range of 17,730-18,250 in the coming week.
To be more specific, I am expecting Nifty to consolidate within the 17,800-18,150 range for the next two days. Reliance is showing strength, so the chances of a fall in Nifty are very low.
A few other observations are:
Nifty broke 18k and retraced to the next immediate support of 17,880.
The index took support from the upper band of its downtrend channel.
This Nifty setup is very good for a breakout if 18,150 is broken. But for this to happen, Bank Nifty should clearly break the 41,800 resistance. But my concern is sudden strong red candles in Bank Nifty indicate selling pressure in the index. If today's low is breached, we can expect weakness in Bank Nifty.
Do you think NIFTY will break the 18,200 resistance in the coming week? Let us know in the comments section of the marketfeed app!
Post your comment
No comments to display