Nifty to the Moon! Bank Nifty Joins the Party - Post-Market Analysis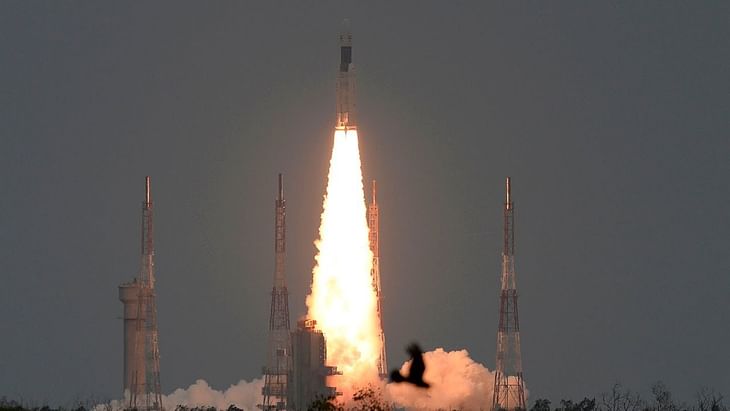 NIFTY started the day at 19,612 with a gap-up of 47 points, hitting a fresh all-time high! The index initially came down to 19,560 levels (which was also the previous swing high from Thursday). Then, there was no looking back as Nifty kept moving up, making higher low patterns. The index hit a record high of 19,731.85 today! Nifty closed at 19,711, up by 146 points or 0.75%.
BANK NIFTY (BNF) started the day at 44,951 with a gap-up of 131 points (near a resistance zone). Then, the index fell to 44,700 support zones, consolidated till 1 PM, and gave a breakout on the upside to cross another important resistance of 45,100 zones. Bank Nifty touched 45,500 levels after 3 PM. BNF closed at 45,449, up by 630 points or 1.41%.
All indices except Nifty Auto (-0.32%) closed flat-to-green today! Nifty Media (+3.15%), Nifty PSU Bank (+2.25%), and Nifty Finserv (+1.25%) moved up with strength.
Major Asian markets closed mixed. European markets are currently trading in the red.
Today's Moves
SBIN (+2.8%) was NIFTY50's top gainer.
HDFC Bank (+2.09%) moved up after reporting a 30% YoY increase in net profit to Rs 11,952 crore in Q1, meeting street estimates.
Sterling & Wilson Solar (+15.6%) surged after the company's net loss narrowed in Q1 on the back of strong domestic engineering, procurement & construction (EPC) operations.
ONGC (-1.68%) was NIFTY50's top loser. The govt has decided to implement an increase in windfall tax on crude oil production by ₹1,600 per tonne.
Route Mobile (-8.45%) crashed after reports said promoters will sell their entire 57.56% stake in the company for ₹5,922 crore.
Angel One (-7.05%) fell after NSE imposed a penalty of ₹1.67 cr on Angel One for violating regulatory norms.
Markets Ahead
Bank Nifty, which had been underperforming earlier, has now joined the party and helped Nifty hit an all-time high (ATH) again because of good results from HDFC BANK.
Nifty: The index clearly looks strong. Now, the important support that can be watched will be 19,600 and 19,570 levels. There are no major resistances as it's at ATH. However, the round level of 19,700 can be looked into. According to Pivot levels, 19,800 can be the next target if Nifty doesn't fall below the support zones.
Bank Nifty: The index has turned bullish by crossing the important resistance zone of 45,100. It is now above 45,500. So if the up-move continues, we can expect Bank Nifty also to hit its ATH at 45,650 zones. The 45,500 round level can still act as good resistance and the 45,100 zone can act as good support. If these levels are breached, it could trigger a good move in the index.
Fin Nifty: As tomorrow is Fin Nifty expiry, 20,450 can act as the first resistance and then 20,600. The important supports to watch are 20,220 levels and 20,140 levels.
Don't forget to tune into The Stock Market Show at 7 PM on our YouTube channel!
What levels are you watching out for FIN NIFTY expiry tomorrow? Let us know in the comments section of the marketfeed app.
Post your comment
No comments to display