Nifty to Hit ATH Next Week? - Post-Market Analysis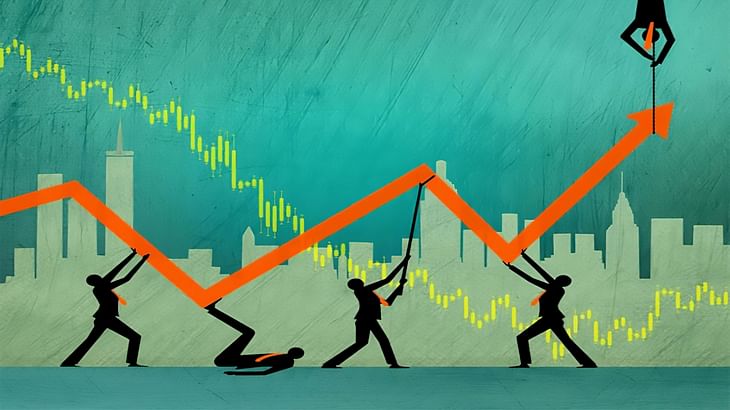 NIFTY started the day at 18,723 with a small gap-up of 35 points. After an initial 5 min up-move, the index consolidated most of the day within a 40-point range between 18,745 and 18,785. After 2 PM, Nifty gave a breakout and there was no looking back! It went up to the high of 18,864. Nifty closed at 18,826, up by 137 points or 0.74%.
BANK NIFTY started the day at 43,583 with a gap-up of 139 points, trapping all the short sellers from yesterday. It consolidated in a sideways trend with a positive bias. But around 2:30 PM, Bank Nifty gave a breakout and moved up to the 44,100 zone, which is close to the important resistance zone of 44,200 and the top of the consolidation zone formed earlier. BNF closed at 43,938, up by 494 points or 1.14%.
All indices except Nifty IT (-0.38%) and Nifty Realty (+0.21%) closed in green today. NIFTY PSU Bank (+1.46%) moved up the most.
Major Asian markets closed mixed. European markets are currently trading in the green.
Today's Moves
HDFC Life (+5.4%) was NIFTY50's top gainer after strong commentary by the company's top management. The stock also turned ex-dividend today.
Kalyan Jewellers (+14.8%) surged on the back of multiple block deals. The stock hit a 52-week high of Rs 134.90.
Mazagon Dock Shipbuilders (+12.6%) jumped on the back of strong volumes.
Wipro (-1.97%) was NIFTY50's top loser. The stock turned ex-date for share buyback today.
TCS (-1.29%) and US-based Transamerica have mutually decided to end their multi-year administration agreement worth nearly $2 billion in revenue.
Markets Ahead
As we discussed in yesterday's post-market report, the lows of both Nifty and Bank Nifty have to be broken for a further down move. As Nifty was near a long-term trendline on a daily time frame, it took support from that trendline and moved up. Meanwhile, Bank Nifty was at the low of the consolidation zone that it was earlier at (43,450 and 44,200). The index took support exactly from that level and is now in the zone again.
Also, we discussed that although markets were falling yesterday, India Vix came down. This indicates that markets could consolidate or move up slowly, and that's exactly what we saw today!
Nifty has missed hitting its all-time high (ATH) by around 23 points. Bank Nifty is near its resistance zone of 44,200 levels. On Monday, if Nifty and Bank Nifty form a gap up, we can expect Nifty to hit ATH and further move up, and Bank Nifty could come out of consolidation and move up again to 44,500 levels.
But if the markets create a gap-down or fall after opening flat, the sentiments in the markets can turn bearish again. We could assume all long trades were trapped, and markets may come down.
The important support now in Nifty is 18,780 and 18,750. In Bank Nifty, 43,700 can act as good support zones. Do watch out for the trendline in Nifty and the consolidation zone of 43,450 and 44,200 zones in Bank Nifty!
And as per reports, rebalancing of FTSE and Sensex indices will take place today, which will result in some inflows. India is likely to receive net inflows of nearly $250-270 million courtesy of the FTSE rebalancing!
How did this week go? Are you in net profit/loss? Let us know in the comments section of the marketfeed app.
Post your comment
No comments to display