NIFTY to Cross 18,000 with Gap-Up? - Pre Market Analysis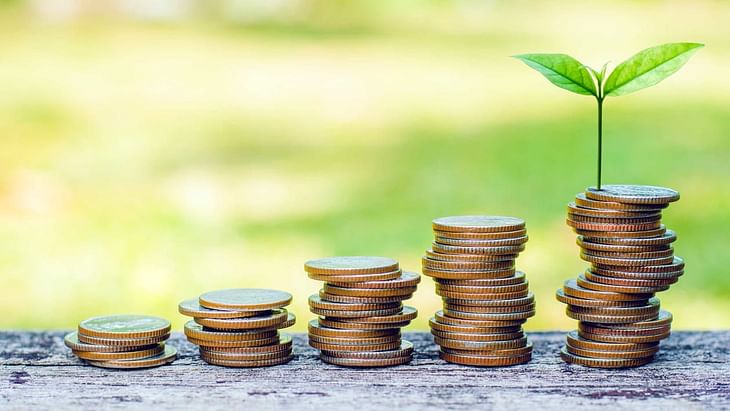 Here are some of the major updates that could move the markets today:
Stocks
Tata Consultancy Services has been selected by C&S Wholesale Grocers Inc, an industry leader in supply chain solutions and wholesale grocery supply in the United States to build its new operations platform on Google Cloud. This will help C&S reduce its carbon footprint and enhance customer experience.
Axis Bank announced a tie-up with real estate platform Square Yards to launch a co-branded home buyer ecosystem. The 'Open Doors' platform will ensure that the complete journey from searching to buying one's own dream home becomes a hassle-free, efficient and delightful experience for customers.
JSW Steel reported a 22 per cent jump in crude steel production in August this year to 16.76 lakh tonne. The private steel major had produced 13.77 lakh tonne in the year-ago month.
Tata Consumer Products said it has entered the health supplements segment with the launch of a plant-based protein powder. Tata GoFit, a health supplement range for women, is a plant-based easy-to-mix product formulated with the goodness of gut-friendly probiotics
Ujjivan Small Finance Bank launched its QIP with a floor price of Rs 21.93 per share to meet the regulatory requirement ahead of merger with its parent company.
What to Expect?
NIFTY opened with a gap-up at 17,898 and moved higher. Sgx Nifty was indicating a flat opening despite global positivity. There was strong resistance as the index neared 18K. NIFTY closed at 17,936, up by 103 points or 0.58%.

BANK NIFTY also opened with a gap-up at 40,547. BNF filled the gap and then moved higher. Resistance was taken below 40,700 and the index consolidated. BNF closed at 40,574, up by 158 points or 0.39%.
IT continued the up-move.
The US markets and the European markets closed well in the green.
The Asian markets also are trading higher. The U.S. Futures and European futures are trading flat to green.
SGX NIFTY is trading at 18,061 indicating a gap-up opening.
NIFTY has supports at 17,900, 17,800, 17,750 and, 17,700. We can expect resistances at 17,960, 18,000 and 18,050.
BANK NIFTY has supports at 40,550, 40,370 and 40,300. Resistances are at 40,670, 40,900 and 41,000.
NIFTY has the highest call OI build-up at 18,000 followed by 18,200. The highest put OI build-up is at 17,900 followed by 17,800.
BANK NIFTY has the highest call OI build-up at 40,500 and the largest put OI build-up also is at 39,500 leading to a straddle.
Foreign Institutional Investors net bought shares worth Rs 2,000 crores. Domestic Institutional Investors net sold shares worth 900 crores.
INDIA VIX is at 17.9.
UK industrial output data was expected to be a 0.4% rise. Instead, the data indicated a contraction of 0.3%. However, there was no impact on FTSE.
India's CPI came out at 7% against an expected 6.7-6.9%. The market participants will be giving more importance to the US CPI. The data will be out today at 6 PM. It is expected at around 8.1%. We also have Germany CPI today.
India's industrial output data came out at 2.4% against an expected 4.3%.
IT is continuing the recovery. There is positivity in the global markets also. Let us see if IT and BNF can take the markets higher. Since Sgx Nifty indicates a good gap-up, 18K can be skipped at the open itself, as usual. NIFTY will have to protect this level if this is the case.
It is better that non directional traders do not hold overnight positions today as there is US CPI. This will determine the interest rate decision, which is expected to be a 75 basis points as of now.
I will be watching 17,900 on the downside and 18,050 on the upside.
Follow us on the marketfeed app's Signal section to get real-time updates from the market. All the best for the day!
Post your comment
No comments to display