NIFTY to Break 18K Soon? IT and BNF Look Strong - Pre Market Analysis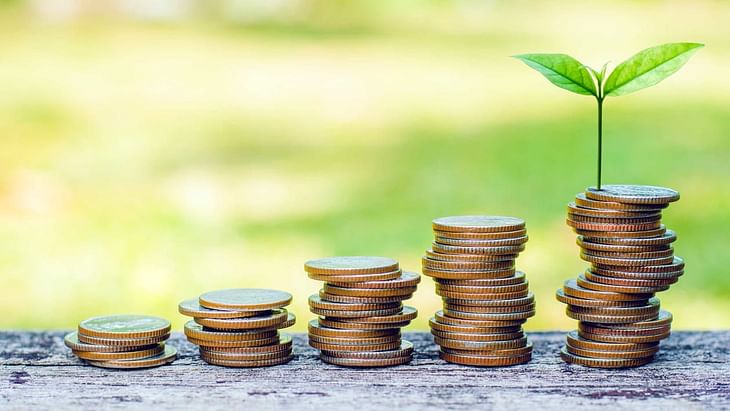 Here are some of the major updates that could move the markets today:
Stocks
Reliance Industries has acquired polyester chips and yarn manufacturer Shubhalakshmi Polyesters Ltd for Rs 1,592 crore. The deal is subject to approval of the Competition Commission of India (CCI) and the respective lenders.
Oil and Natural Gas Corporation has signed six contracts for Discovered Small Fields (DSF) in the offshore under DSF-III bid round, with three each for fields in the Arabian Sea and Bay of Bengal. It also signed two contracts for fields under special CBM Bid round-2021 blocks in Jharkhand and Madhya Pradesh.
Tata Steel informed exchanges that the meeting of the Board of Directors is scheduled on September 14 to consider the issuance of unsecured non-convertible debentures on private placement basis.
Ashok Leyland said it has joined hands with UK-based Libertine Holdings for its commercial vehicle powertrains. The commercial vehicle major has inked a memorandum of understanding to evaluate the use of the Libertine technology platform for its commercial vehicle powertrains.
Bank of India reported divergence in its asset classification for FY22, resulting in lowering of net profit for the year to Rs 2,221 crore. The lender had reported a net profit of Rs 3,404.70 crore for 2021-22.
What to Expect?
NIFTY opened with a gap-up at 17,902 on Friday. There was selling pressure and the index could not protect 17,900. NIFTY closed at 17,833, up by 35 points or 0.19%.

BANK NIFTY also opened with a gap-up at 40,543. There was an attempt to move higher but the selling pressure led the index to close low 40,500, at 40,416, down by 207 points or 0.21%.
IT rallied heavily and closed 2.2% higher.

The US markets and the European markets closed well in the green on Friday.
The Asian markets are trading higher. The Chinese markets remain shut. The U.S. Futures and European futures are trading flat to green.
SGX NIFTY is trading at 17,840 indicating a flat opening.
NIFTY has supports at 17,800, 17,750, 17,700 and 17,630. We can expect resistances at 17,860, 17,920 and 18,000.
BANK NIFTY has supports at 40,300, 40,200, 40,000 and 39,880. Resistances are at 40,500, 40,670 and 40,900.
NIFTY has the highest call OI build-up at 18,000 followed by 17,900. The highest put OI build-up is at 17,000 followed by 17,500.
BANK NIFTY has the highest call OI build-up at 40,500 and the largest put OI build-up is at 39,500.
Foreign Institutional Investors net bought shares worth Rs 2,100 crores. Domestic Institutional Investors net sold shares worth 1,200 crores.
INDIA VIX is at 17.7.
As mentioned in the Dalal Street report yesterday, this is an eventful week that will decide the direction of the global markets. The data will have a huge impact on the FED interest rate decision.
The Chinese markets are closed today on account of Mid-Autumn Moon day. UK will release their industrial data today at 11:30 AM. More important is our CPI data which will be out at 5:30 PM. We also have our industrial production data.
Inflation expectations by FED will be out at 8:30 AM. This may have less impact only on the markets because the real data will be out tomorrow.
Bank of England on Friday postponed the interest rate decision on account of Queen's demise.
Look at the weekly chart of NIFTY. It is a strong close above the previous swing high. This is an indication of a heavy up-move that could take the markets to a new all-time high. This will require the help of the IT index.
There is hope in IT as well. IT had broken the swing point of 28,500 leading to a W breakout. The index came below the level last month. We had a positive week in IT taking the index above the same level. We will need a follow-up in IT and the positivity in BNF will take NIFTY to above 18,600.
I will be watching 17,750 on the downside and 17,860 on the upside.
Follow us on the marketfeed app's Signal section to get real-time updates from the market. All the best for the day!
Post your comment
No comments to display