Nifty Sinks Below 17,200 Amid Weak Global Cues - Post-Market Analysis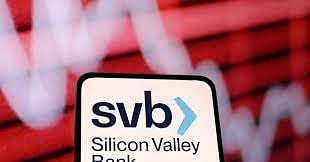 NIFTY opened flat at 17,421. It was a clear downtrend day with Nifty moving 410+ pts from the day high to the day low. NIFTY closed the day at 17,154, down by 258 points or 1.49%.
BANK NIFTY started the day at 40,356 with a gap-down of 129 points. After the initial confusion, the index fell 1000+ pts to the day low. It is currently testing the support level of around 39,500. The index closed at 39,564, down sharply by 920 pts or 2.27%.
NIFTY PSU Bank (-2.8%), NIFTY Media (-2.5%), NIFTY Auto (-2.2%), and NIFTY Realty (-1.9%) fell the most.
Major Asian markets closed mixed. European markets are currently trading deep in the red.
Today's Moves
TechM (+6.8%) surged on a bearish day after it named Infosys President Mohit Joshi as the next CEO and MD.
IndusInd Bank (-7.4%) crashed after RBI extended the bank's CEO Sumant Kathpalia's term by just two years. It was widely expected that his term would be extended by three years.
Yes Bank (-5.1%) declined after the lock-in period for investors (led by SBI) ends today.
PSU banking stocks SBIN (-3.1%), PNB (-3.1%), Canara Bank (-3.1%), IOB (-3.4%), and Maharashtra Bank (-4.8%) fell heavily.
Nazara Technologies (-0.3%) fell up to 7% today. Kiddopia Inc and Mediawrkz Inc (its step-down subsidiaries) have cash balances worth $7.75 million in Silicon Valley Bank.
Markets Ahead
The hammer day candle in Nifty we discussed on Friday, is invalid now as it couldn't form a follow-up candle. The index has close at a 5-month low!
Nifty formed a very bearish candle today and broke two recent major swing lows. 47 of 50 Nifty stocks closed in the red.
I am seeing major support at Nifty's 16,810 and remaining support near 16,740, 16,630 and 16,400.
Also, we can mark 38,000 as the major support for Bank Nifty. I am expecting 39,100 to act as a good intraday support
The collapse of Silicon Valley Bank and Signature Bank in the US is creating huge negativity in the global markets. So even if there is recovery it would get sold off easily.

India's CPI data will be out today at 5:30 PM!
Post your comment
No comments to display