Nifty Settles Above 18,250. Auto Stocks Rally - Post-Market Analysis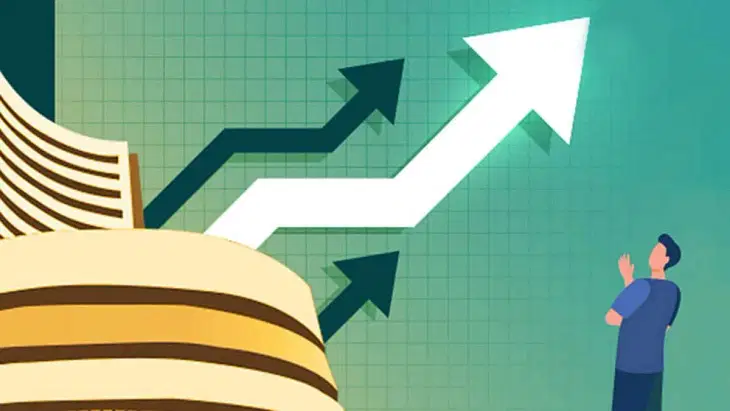 NIFTY started the day at 18,120 with a gap-up of 51 points. After the gap-up, the index moved up with strength till 18,280 levels and consolidated in a tight range of 40 points. NIFTY closed at 18,264, up by 195 pts or 1.08%.
BANK NIFTY started the day at 42,796 with a gap-up of 135 points. The index quickly surged above 43,300 after the gap-up opening and consolidated within a 250-point range for the rest of the day. BNF closed at 43,284, up by 622 pts or 1.46%.
All indices except NIFTY PSU Bank (-0.9%) and NIFTY Media (-0.6%) closed in green today. NIFTY Auto (+1.79%), NIFTY Realty (+1.6%), and NIFTY Finserv (+1.47%) moved up the most.
Major Asian markets closed mixed. European markets are currently trading in green.
Today's Moves
IndusInd Bank (+4.9%) was NIFTY50's top gainer. Ramaswamy Meyyappan resigned as the bank's Chief Risk Officer. Morgan Stanley is 'overweight' on the stock with a target price of Rs 1,525 per share.
Tata Motors (+4.9%) moved up and hit a new 52-week high. The automaker is offering discounts of up to Rs 33,000 for its range of vehicles in May 2023.
Marico (+7.5%) surged on the back of steady Q4 financial performance.
Coal India (-1.9%) was NIFTY50's top loser. The company reported an 18% decline in Q4 net profit on higher provisions made for wage revision of employees.
TCNS Clothing (-20%) crashed after Aditya Birla Fashion (-3.8%) said it would acquire a majority stake (51%) in the company.
Markets Ahead
The Indian market moved up today primarily due to a rebound in the financial sector and solid Q4 results from top companies. There's also a boost in market sentiments following strong economic data from the US.
Nifty looks much stronger than Bank Nifty. Throughout the day, we saw Nifty50 moving up with a lot of strength, while Bank Nifty had only been consolidating.
Considering the elections in Karnataka, markets can be a little volatile and Nifty is still at the resistance zone of 17,300. If today's high is crossed and Bank Nifty also joins the party, we can expect both indices to move further up to 18,500 in Nifty and 43,700 zones in Bank Nifty.
On the lower side, the recent swings of 18,250 in Nifty and 43,200 in Bank Nifty can act as immediate supports. If those levels are breached, we can expect a good fall in both indices.
FIIs have been net buyers in India during the last 7 trading sessions, buying shares worth Rs 11,700 crore! Since the beginning of FY23, net FII buying has been around Rs 22,500 crore.
Do watch out for US and Indian inflation (CPI) figures this week!
Post your comment
No comments to display