NIFTY Near 4-Month Highs. Rejection Soon? - Post Market Analysis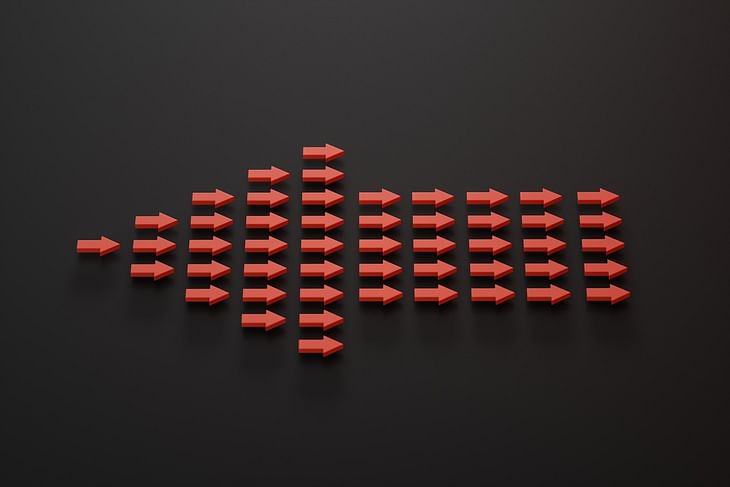 NIFTY opened the day at 17,310 and fell sharply towards 17,220. After seeing that UK markets are not moving down, Nifty rallied for two hours. But it was tough for the index to trade above yesterday's high near the 17,350 level. NIFTY closed the day flat at 17,345, up by 5 points or 0.03%.
BANK NIFTY started the day at 37,767 and traded with volatility till noon. The index was in an overall uptrend, but saw multiple profit bookings. Bank Nifty ended the day at 38,024, up by 120 points or 0.32%.
Nifty PSU Bank (+2.6%) and Nifty Realty (-1.6%) closed with notable changes while others closed mixed.
Major Asian markets closed in solid red. European markets are trading in the red.
Today's Moves
The recovery in IndusInd Bank (+2.6%) is amazing, moving 40% from the recent low.
UPL (-3.6%) saw profit booking after Q1 results and closed as Nifty 50 Top Loser.
Paint stocks leveraged from the weakness in crude oil prices. Asian Paints (+2.1%) , Nerolac Paints(+17.7%), Berger Paints (+3.7%), Indigo Paints (+10%) and Shalimar Paints (+5%) moved up.
Ministry of Power proposed to remove the cap on high prices, aiming to help power companies with higher variable costs to sell power on exchanges.
NTPC (+1.9%), Power Grid (+1.6%), JSW Energy (+6.2%), Adani Power (+2%), and Tata Power (+1%) moved up.
Nifty PSU Bank closed as the best performer. Bank Of Baroda (+4.6%), Canara Bank (+3.6%), IOB (+3.1%), SBIN (+1.5%) closed with good gains.
Hero MotoCorp (-2.4%) moved after reporting a sales drop in July.
Ashok Leyland (-3.6%) saw profit booking after hitting a fresh 52-week high yesterday.
Escorts (-5.2%) fell the most from the FnO segment as sales fell drastically in Q1.
GAIL (-3.9%) moved down as Russia's Gazprom invoked LNG delivery contracts with the company.
Godrej Properties (-3.1%) posted a 168% YoY jump in consolidated net profit at Rs 46 crores.
Insurance companies including SBI Life (-2.1%), HDFC Life (-1.3%) and ICICI Prudential (-3.2%) closed in the red. IRDAI has started preparations to allow more local and international financial sector companies to enter the sector.
IDFC (+4.3%) saw buying after CCI approved the divestment of IDFC AMC. IDFC First Bank (+3.4%) also moved up.
Bank of India (+2.5%) reported a 22% drop in net profit to Rs 561.5 crore compared to last year.
Zomato (+20% -UC) closed in the 20% Upper Circuit as the company plans a new management structure with multiple CEOs.
It was a good day for Tyre stocks also. JK Tyre (+8.8%), Apollo Tyre (+2.2%), CEAT (+5.6%) and MRF (+1.4%) moved up.
Yes Bank (+12.6%) shot up on media reports saying that Aditya Puri may join its board on Carlyle's behalf.
Markets Ahead
Nifty and Bank Nifty were more volatile today compared to the previous days. Profit bookings are happening more frequently.
Once again Nifty struggled above 17,350. Let's give a little more attention to this level.
Bank Nifty closes above 38,000! Can you believe it? Bank Nifty started its fall from 38k on April 13 and continued for 65 days. But all those points were recovered in just 46 days!!!
HDFC Bank (-1.1%) and ICICI Bank (-0.69%) closed in the red today. Being Bank Nifty heavyweights, they should be on our watchlist for sure.
Bank Nifty sustaining above 38k and Nifty closing above 17,400 would be a good mixture for another up move.
FIIs are still on the net buying side, inspiring many to deploy their money.
Major Asian closed in solid red today and UK markets are also trading weak. It is very important to watch how the US market closes today.
Are you a beginner, intermediate, or expert in the stock market? Where does your focus lie: reducing losses, making consistent profits, or trailing profits? Share your views in the comments section of the marketfeed app.
Post your comment
No comments to display